About Us
A Century of Lighting Experience
Destination Lighting's commitment to excellence comes from nearly a century of brick and mortar experience. Our rich Northwest heritage dates back to 1917 when Seattle Lighting Fixture Company first opened for business. As the company expanded across Western Washington, and was later joined by Builders Lighting in Idaho, Globe Lighting in Oregon and Meletio in Texas, our commitment to excellence has remained steadfast. Now with Destination Lighting on the World Wide Web, we are able to offer our outstanding products and superior service to customers across the United States.
Thousands of Products
Destination Lighting boasts an impressive selection of fixtures and accessories, from hundreds of manufacturers. Our robust supply of more than 88000 products includes both indoor and outdoor lighting fixtures as well as furniture, hardware and home decor. We have a great selection of interior lighting products such as chandeliers, table lamps and sconces. We also carry post lights, path lights and other outdoor lighting fixtures. From bath faucets to cabinet pulls and mirrors to framed art, Destination Lighting has a wide array of items to suit all your home decorating needs. Many of our products are exclusive to Destination Lighting, with styles ranging from classic to contemporary. Destination Lighting also proudly carries a line of Energy Star™ and energy-efficient merchandise, ADA-compliant products and fixtures that meet Dark Sky regulations. With over ten million dollars in inventory housed in our own state-of-the-art distribution facilities, most items are ready for immediate shipment across the United States with free delivery on orders of $49.95 or more.
*For orders to Alaska and Hawaii, extra charges apply.
Full-Featured Shopping Experience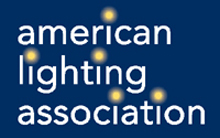 In addition to our expansive product selection, Destination Lighting offers features and resources that enhance our customers' online shopping experience. Our site includes detailed merchandise information, full-color photographs with zoom capabilities and an intuitive product recommendation service. Streamlined ordering is available with our Express Lane checkout for registered customers and AccuTracker® inventory status request system. We provide lighting advice and technical support in our Flip The Switch™ articles and a call center staffed with American Lighting Association certified specialists.
The Destination Difference
The Destination Difference is our commitment to offering a wide selection of products with everyday savings and quality service. Because we stand by our products, we offer a money-back guarantee on every item we sell. If you don't find what you're looking for, our Customer Service department will gladly track it down for you. Quality products and excellent service, coupled with a solid pledge to customer satisfaction, makes Destination Lighting the smart place to buy lighting.