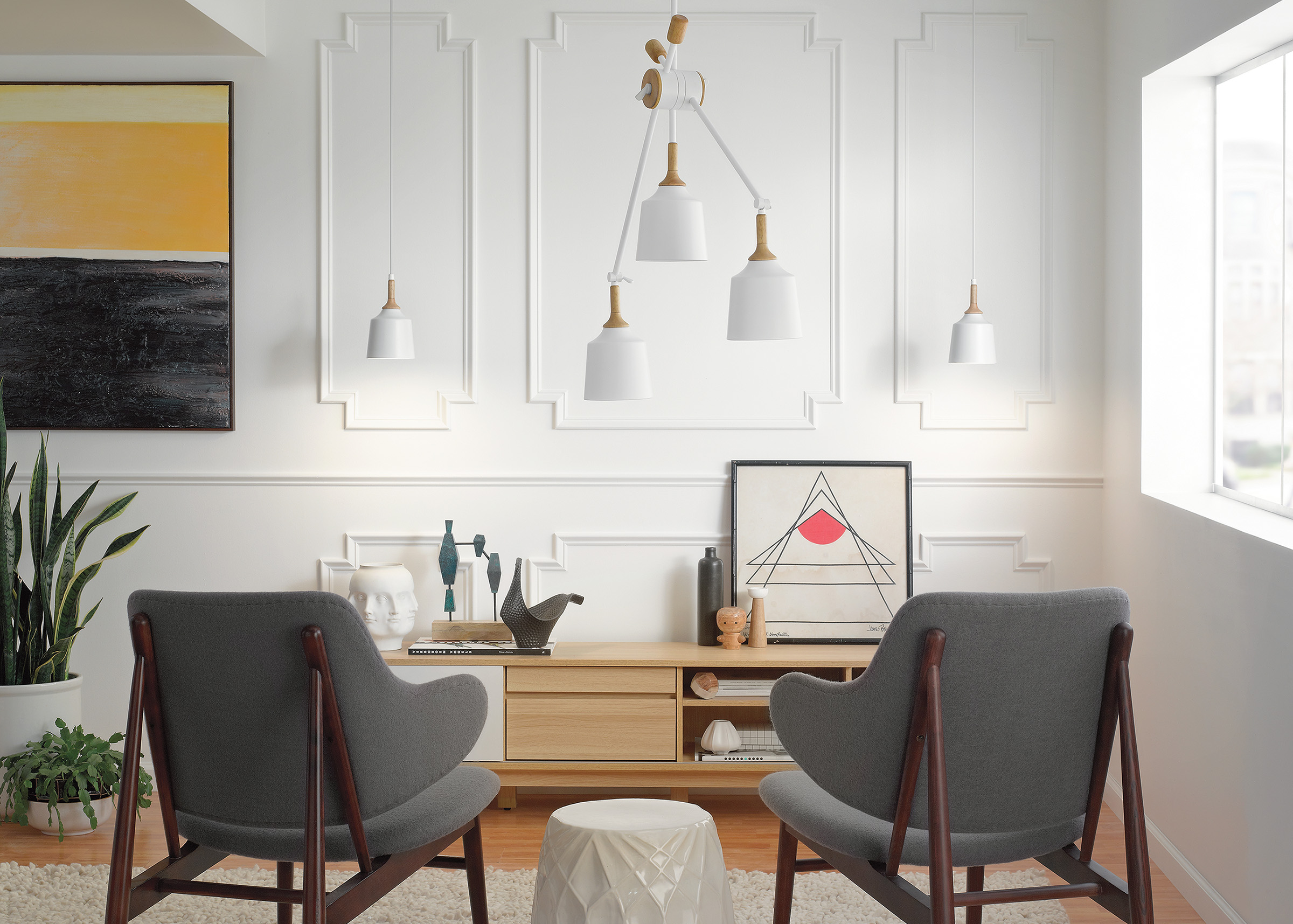 The pocket guide to home decor
Home decor can be a touchy subject. Like most things in life, there are no black and white answers to what makes nice home decor. Sometimes the simplest solutions are the best, but as long as you feel home, that's all that really matters.
But there are some fundamental basics that we feel make for good design.
The most basic fundamental element is to create a sense of space. With a large room, there is freedom to incorporate expansive furniture, robust light fixtures, large wall hangings and multiple accessories. But in a small room, more attention must be given to the total combination of elements so the space won't seem cluttered. To create space in a small room, take a close look at how much furniture you have and the relative space it takes up. A room with minimal furniture offers more space for accessories and larger decorations. The more furniture in the room, the less space you have for accessorizing. Simplifying is always a good idea. Hang smaller paintings on the wall. Llet the space breathe, as often times less is more.
Balance and harmony are key. The components of the room should relate to each other whether by style, finish or both. The connection should be just enough to set the eye at ease. Expensive furnishings can be combined with lower–priced items if the look is harmonious. If a table lamp and floor lamp are of a different style, a similar finish can bring them together nicely. Items of different sizes should be spread out appropriately through the room to maintain balance.
Keep these things in mind when decorating your home
Shape plays a bigger role than you might think in a  room. Curved items provide softness and a sense of comfort, while straight and angular lamps and furniture suggest a more formal, professional look.
Style-There are three primary styles; contemporary, modern and traditional. Contemporary design stresses clean lines, simplicity and functionality. In a contemporary home, track lighting can be used to illuminate large photographic prints, paintings, or other works of art. Lamps might have silver or nickel finishes, and the furniture is usually sleek and sophisticated.
Modern design focuses more on bright colors and bold geometric shapes. The furniture can be both simple and eye–catching. Creative lighting choices like hand–blown glass pendants are appropriate. Similarly styled vases, clocks and other table–top items can be used to accent the room.
Traditional design typically includes items with dark finishes and ornate features. Impressive chandeliers, dark bronze–finished lamps, and decorative lampshades are not uncommon. The furniture often has an antique feel. Ornate rugs, large brass candle stick holders and old fashioned clocks can accent a traditional room.
Some of these things may seem basic and obvious, but reminding yourself of these principles is important when it comes to designing the overall tone you want your home to create.