Ceiling fans are an essential part of the home for many people. They circulate air, help keep us cool during the summer, and can even offer unique visual appeal that ties the room together. But these large, fixed home necessities can often have issues due to their frequent use. One of the most common issues that many homeowners and renters have had to deal with is a wobbly ceiling fan. But what causes the slight wobble? Does it make it unsafe? And how do you fix a wobbly ceiling fan?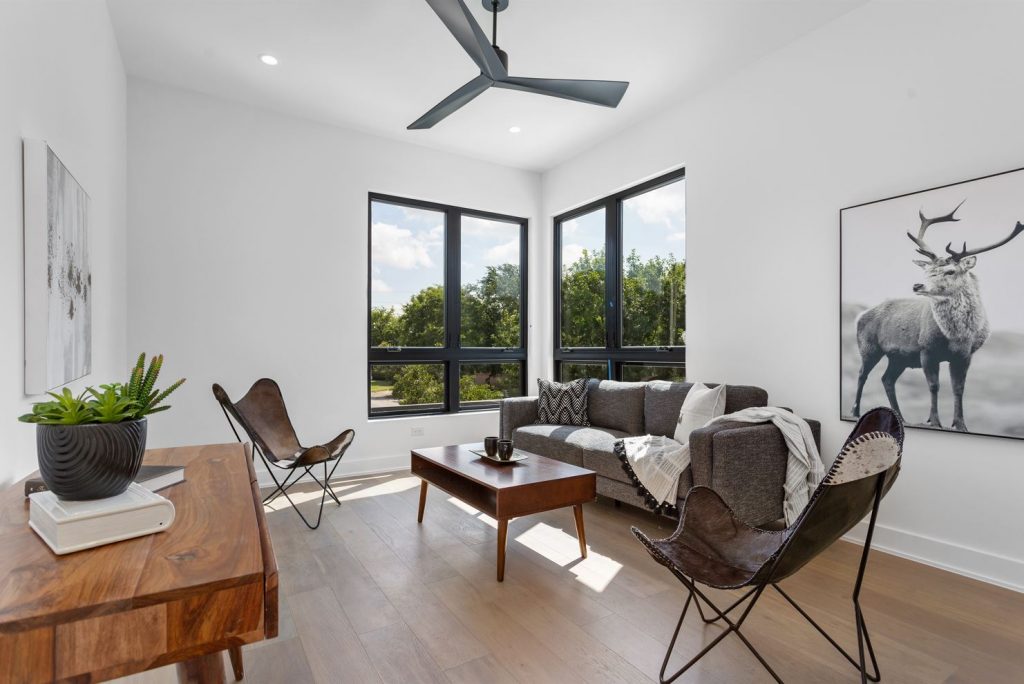 Adler 60-Inch in Matte Black from the Visual Comfort Fan Collection
What Causes a Wobbly Ceiling Fan?
First, it's important to remember that many fans will have a slight wobble based on how fast they're spinning, especially at the fastest speed, and especially among lower-quality brands. However, if your ceiling fan is wobbling excessively or shaking, it might be due to a balancing issue. Ceiling fans can wobble if the fan blades or blade holders are imbalanced or misaligned, or if dust and dirt have accumulated atop the blades. The weight of dust can cause blades to sag slightly as they move through the air, causing the common wobble. Before you take it apart, make sure to check that a good dusting won't fix the problem.
Best-Selling Indoor Ceiling Fans at DestinationLighting.com
Lehr 80-Inch in Distressed Black by Kichler Lighting
How to Fix Your Wobbling Ceiling Fan
The wobble may be caused by something other than dust and debris on the blades. If so, fixing your ceiling fan can come down to many factors, so it's important to investigate as many as you need to in order to fix your fan. We'll run through a few of them and address the most frequent issues first.
Make sure that your blades are straight. One of the most frequent causes of wobbling are blades that are uneven or improperly installed. Make sure that all of the blades are tightly screwed into the blade holder and that the screws holding the blade holder to the fan flywheel are also secured. Make sure that the area is dust-free and attempt running the fan. If it continues to wobble, take a yardstick and measure the distance between the blades and the ceiling – all of the blades should be an equal distance away. If any of the blades differ in distance, simply bend the blade holder up or down gently until the blade is aligned.

Add a blade balancing kit. If the problem persists or none of your blades are misaligned, you may want to invest in a blade balancing kit, which you can find at a hardware store. You'll find clips as well as adhesive-backed weights – begin with the clip. Place the clip on each fan blade about halfway down and run the fan. Check if the wobble has been fixed, and if it has not, repeat the process for all blades until it has. You can replace the clip with an adhesive-backed weight for a more permanent solution.
Best-Selling Outdoor Ceiling Fans at DestinationLighting.com
Bending the fan blade holder or adding adhesive weights might fix issues temporarily, but if you have an inexpensive or cheaply made ceiling fan installed, the issue may resume after a short while. For a permanent solution, invest in a high-quality ceiling fan like the ones from Destination Lighting. You'll find fans with lights, fans featuring LEDs and even fans for great rooms like halls and large entryways. 
You might also like