La Salle 60″ LED Ceiling Fan with Light from Savoy House
How to Measure a Ceiling Fan
A ceiling fan has many benefits, including air circulation, temperature control and dynamic style. However, figuring out the right fan size for your space is crucial. A fan that's too small won't circulate enough air and a fan that's too large will overpower a room and potentially interfere with other fixtures.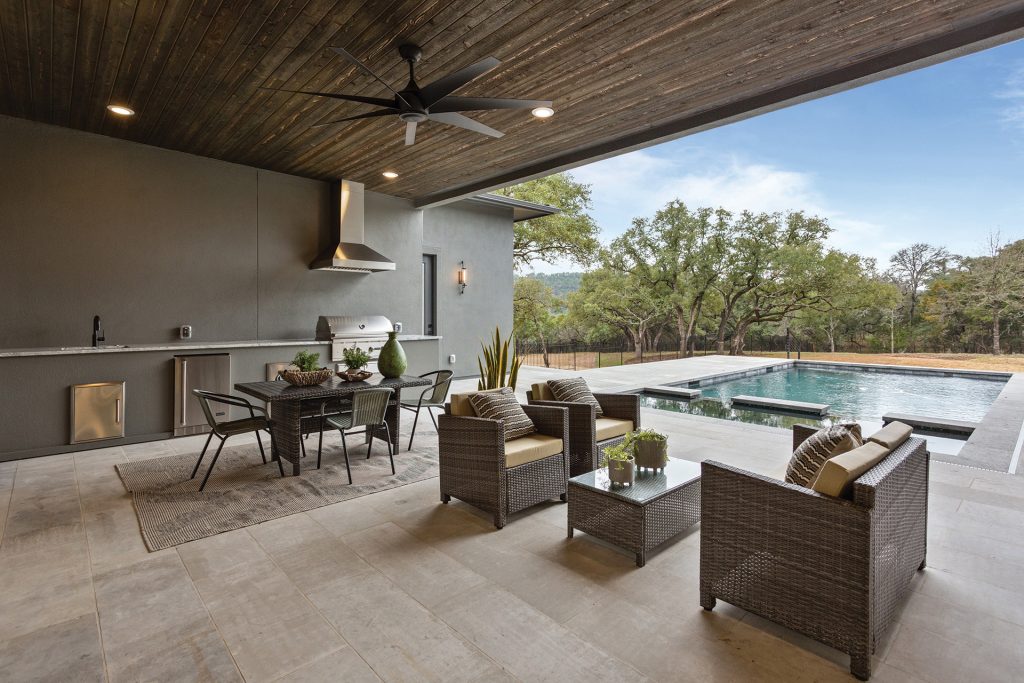 Lehr 80″ Outdoor Ceiling Fan from Kichler Lighting
The good news is that it takes mere minutes to measure for the right ceiling fan size. The only tools you need are a tape measure, stepladder and calculator — and it won't hurt to have a pencil and paper handy to jot down numbers.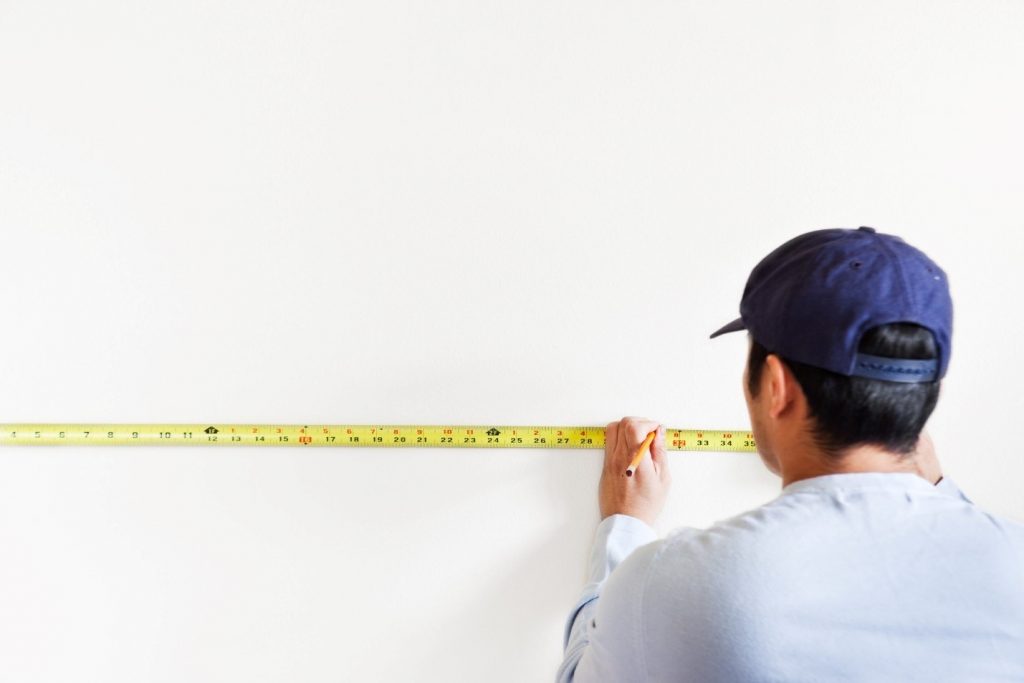 Step 1: Measuring the Room's Square Footage
The first measurement you need is the room's size. First, select a wall and measure the length from end to end. Then, do the same for either perpendicular wall to find the width. Multiply the length by the width to determine your square footage. For example, a 10-by-12 room will be 120 square feet. If you measure in inches, multiply the length and width, then divide the result by 144. For L-shaped rooms, divide the room into two rectangular sections, measure the square footage of each section separately and add these numbers together.
Step 2: Measure for Ceiling Fan Blades
If you're replacing an existing fan, you will need to measure the current fan's size. Ceiling fans are measured in terms of diameter, also known as sweep or span for ceiling fans in particular. You can find the span by taking the following steps:
Make sure the fan is off and the blades have stopped spinning.
Stand on your stepladder and hold one end of your tape measure to the tip of a fan blade
If the fan has an even number of blades, measure the distance to the tip of the opposite blade.
If the fan has an odd number of blades, measure to the center of the fan, then multiply this number by two.
Step 3: Consult a Size Ratio Chart for New Fans
For new home projects, or when remodeling rooms that don't have a fan, use the chart below to determine which fans to install in various rooms:
| | |
| --- | --- |
| Room Square Footage | Recommended Fan Sweep |
| 75 square feet or less | 29-36 inches |
| 76-144 square feet | 36-44 inches |
| 145-225 square feet | 44-54 inches |
| 226-400 square feet | 50-60 inches |
Step 4: Determine Ceiling Fan Height
We recommended that ceiling fans be 7 to 9 feet above the floor. Any lower, and you run the risk of hitting your head; any higher, and air won't circulate as effectively. In rooms where the ceiling height is already in this range, you should install a low-profile ceiling fan or hugger fan.
Hugger fans are ceiling fans that do not have a downrod when mounted to the ceiling, which make them great choice for low ceilings or small rooms. They can be also referred to as flush-mount ceiling fans.
Hugger Fans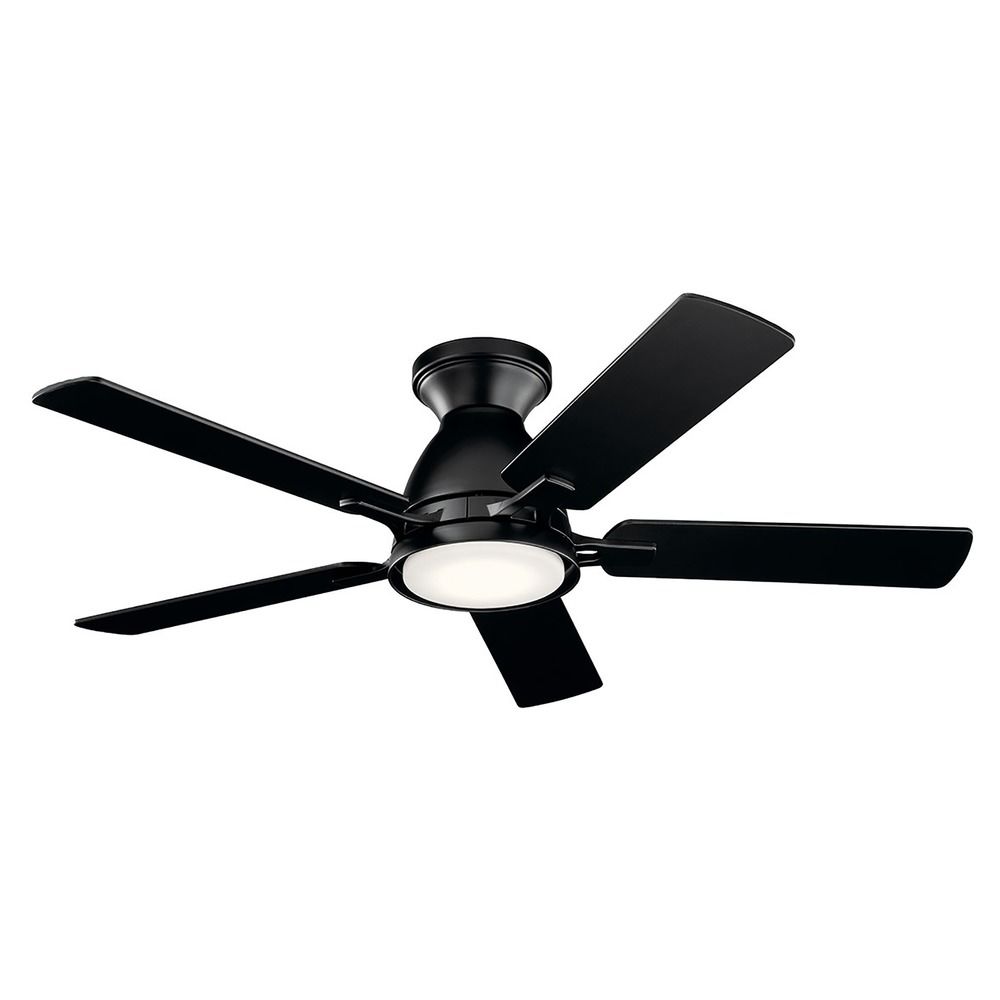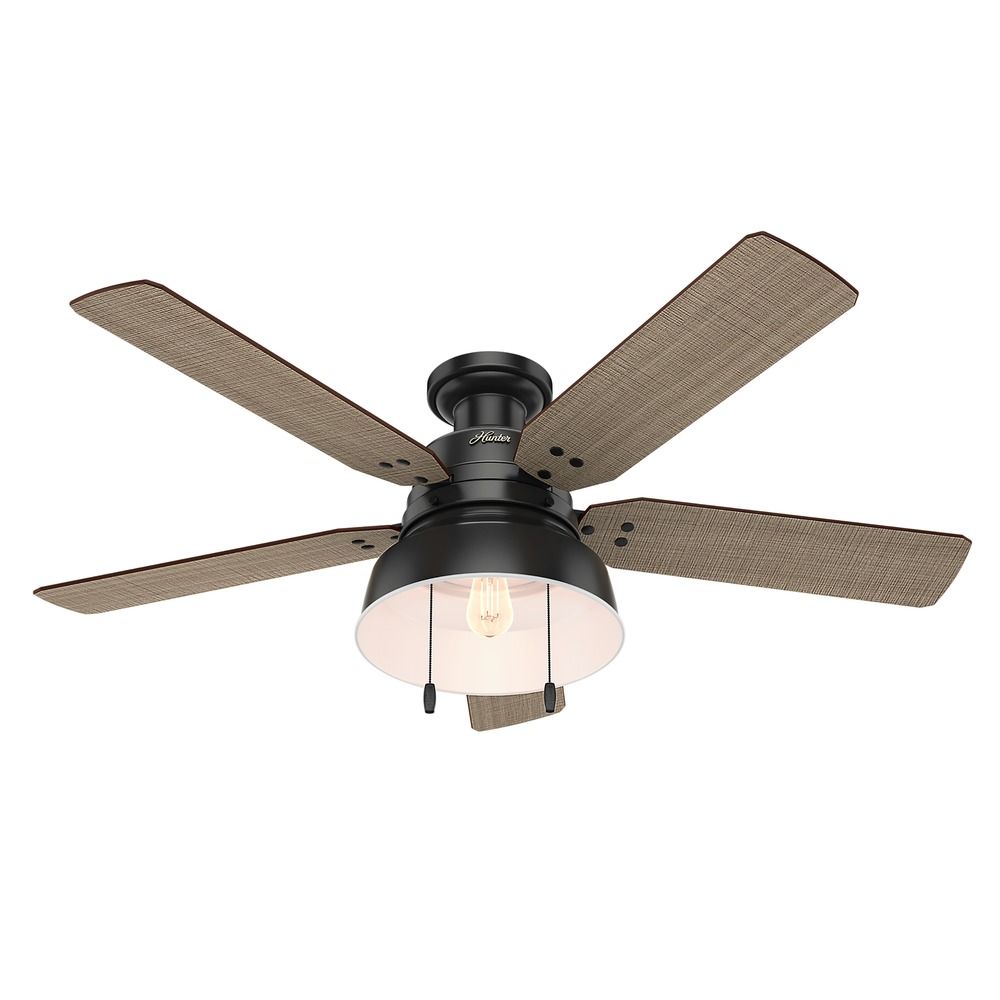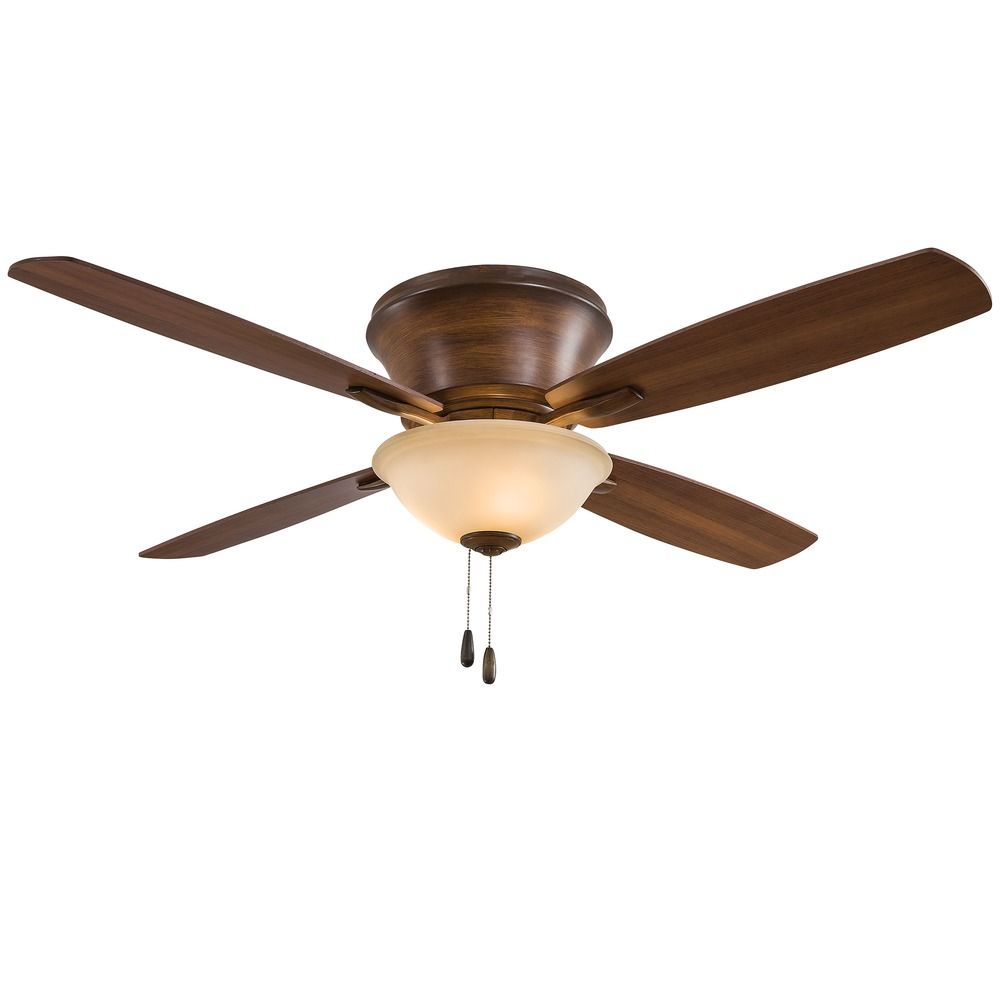 If the ceiling is higher than nine feet, use a downrod to get the fan within the recommended range. When selecting a downrod it is important to purchase one that is both compatible from the fan manufacturer as well as in the correct finish you want. We carry over 1200 options from all major manufacturers in a variety of sizes and finishes. If you need help determining a compatible downrod or finish, call our Customer Service Team at 1-800-653-6556 and they can help you.
Other Considerations
Here are a few other factors that might come into play when measuring a ceiling fan:
The fan blade tips should be at least 18 inches away from each wall for safety.
Ceiling fans with lights need to hang slightly higher, since the lights take up additional space.
The fan should be mounted on a section of the ceiling that supports its weight.
Account for obstacles such as cabinets and other ceiling fixtures.
If the ceiling has an angle sharper than 32 degrees, you will need a slope mount fan.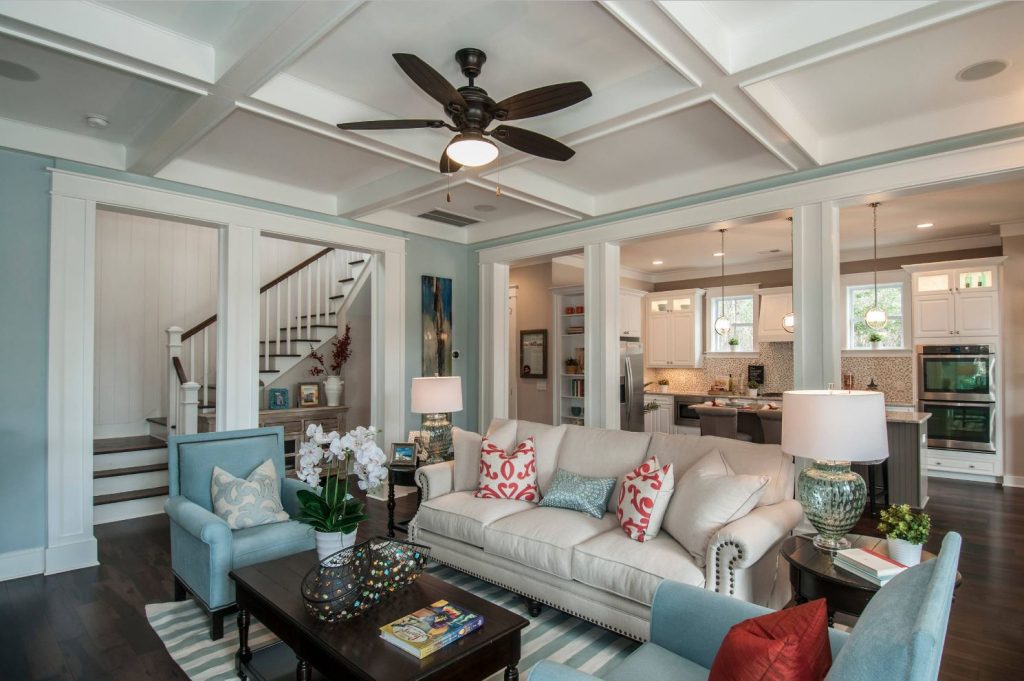 AirPro 52″ Fan from Progress Lighting
Shop Destination Lighting
Now that you have the tools to measure the right fan for your room, it's time to shop! Check out our large selection of indoor fans and outdoor ceiling fans (be sure to choose a wet/damp-rated fixture any outdoor spaces!) Visit us on social media for the latest trends and lighting inspiration: you can find us on Facebook, Instagram, or Pinterest.