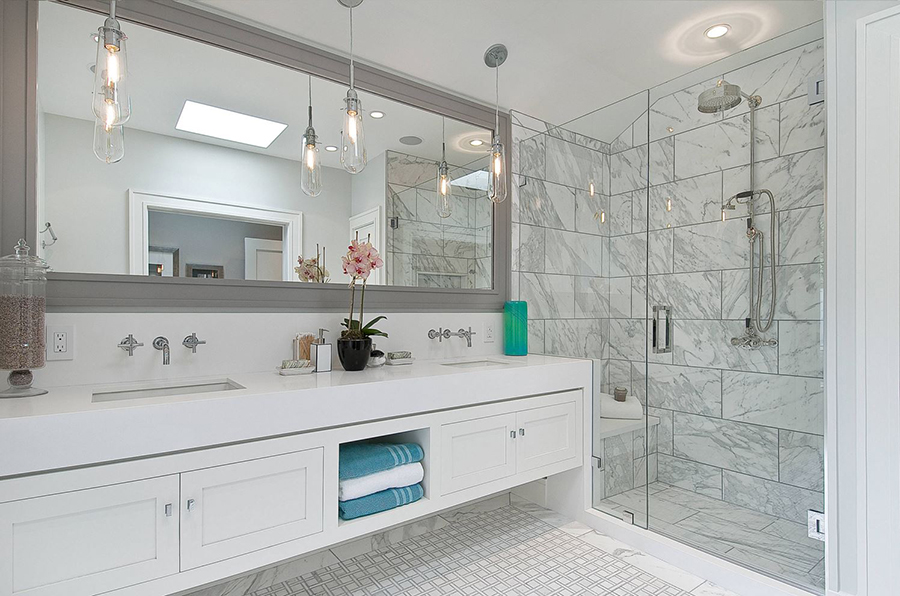 Bathroom Lighting | Teardrop Pendant by Sonneman
The key to great bathroom lighting is to use multiple light sources and layers. Whatever your design style, we have the perfect light for your bathroom lighting design.
Layered Bathroom Lighting
The three types of illumination you should include to enhance any room are ambient, accent, and task lighting.
• Ambient light is general illumination that's often provided by ceiling fixtures, chandeliers or pendant lighting.
• Accent lighting uses focused fixtures such as mini-pendants or spotlights to emphasize specific features in a room.
• Task lights create bright, even illumination in work areas. Bathroom task lights are placed by the vanity or mirror.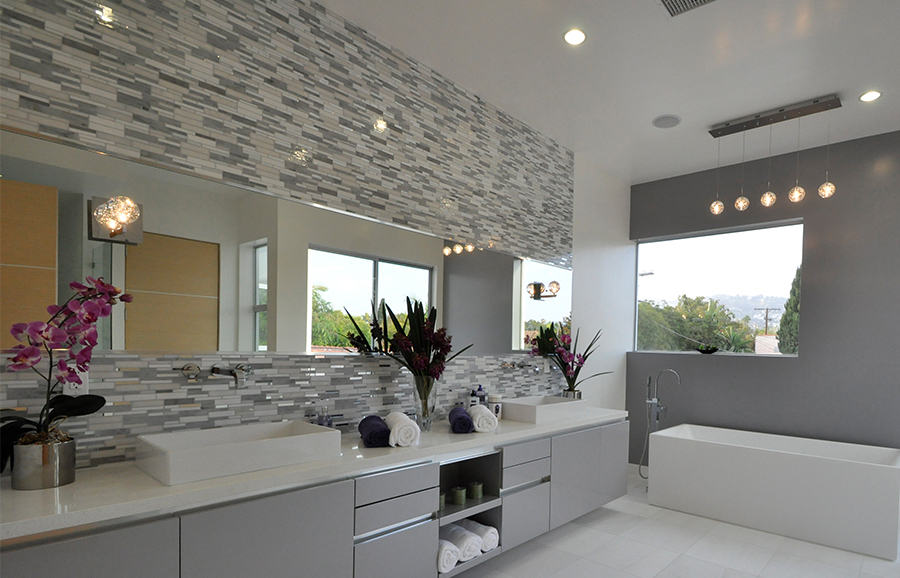 Orb Sconce and Multi-Light Pendant by ET2
Vanity Lighting
Vanity fixtures are the most important source of bathroom lighting. From applying makeup to shaving to brushing your teeth, your vanity lights can make or break your grooming routine. You can place vanity lights on either side of the mirror or along the top of your mirror. The best way to light your vanity is with a light source on both sides and along the top of the mirror. This combination can be accomplished in a few different ways, such as using vertical light bars on either side of the mirror with recessed lighting placed above, or a horizontal bath fixture above the mirror with complimenting sconces to either side.
Our Favortie Vanity Lighting:
Recessed Lighting
Recessed lighting is a great base layer of illumination for your bathroom. Their versatile application and ability to mix well with other sources of lighting make recessed lights an easy choice for any area in your bathroom. When used over a vanity, be sure to combine recessed lighting with a pair of sconces, pendants, or vertical bath bars. Wet-rated recessed lights are perfect for use in a shower stall or above the bathtub.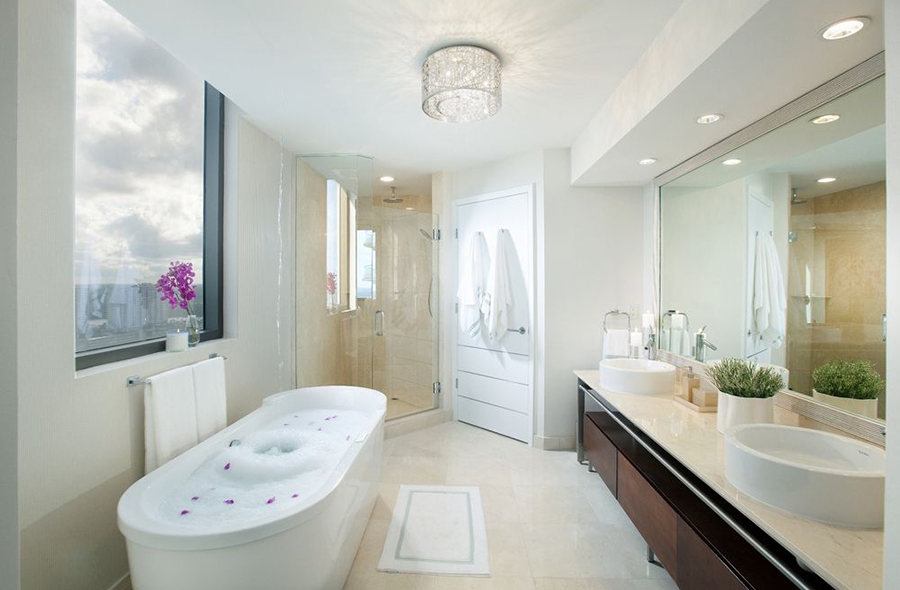 Recessed Lighting | Inca Flushmount by ET2
Statement Lighting
A popular design trend is to use chandeliers or large pendants to add drama to your bathroom lighting scheme. This is a great way to get creative with your space and showcase your style. Statement lights can be used in combination with vanity and recessed lighting to create a beautiful, functional bathroom.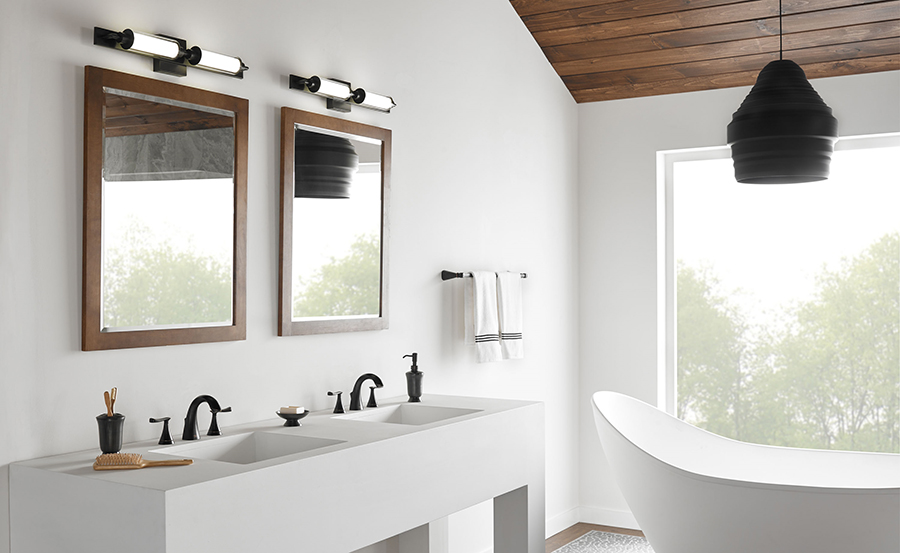 Shop the Look | Linear Bronze LED Bath Lights 
Ceiling Fans
Installing an exhaust fan in your bathroom will help prevent mold growth which can be an issue due to excess moisture from showers and baths. Some exhaust fans double as ceiling lights or heat lamps. Small ceiling fans are another great addition to your bathroom for ventilation and air flow.
Stay Connected
For more lighting and design inspiration, follow us on  Pinterest, Instagram, and Facebook.