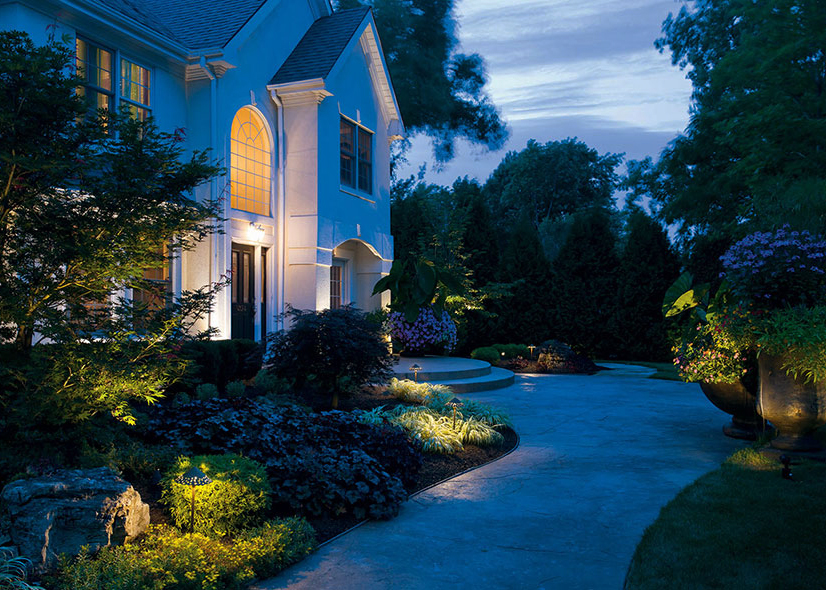 Landscape Lighting | LED Path Light by Kichler
Landscape lighting can transform your home and add instant curb appeal. Aside from looking great, landscape lighting increases your home's security and can be used to create outdoor living spaces. To get the most out of your landscape lights, it is wise to plan your fixture type and placement before installing and use a mixture of lighting techniques.
Safe and Secure
Keep your home safe for your family and guests and deter intruders from your property. A well-lit exterior, complete with path lighting and step lights, makes it easy to navigate your yard in the dark and avoid tripping hazards and other dangers. Proper outdoor lighting also makes your home less appealing to potential thieves and intruders. While there is no guarantee, mischievous activity is much more likely to be noticed at a home with adequate exterior lighting, which is a major deterrent.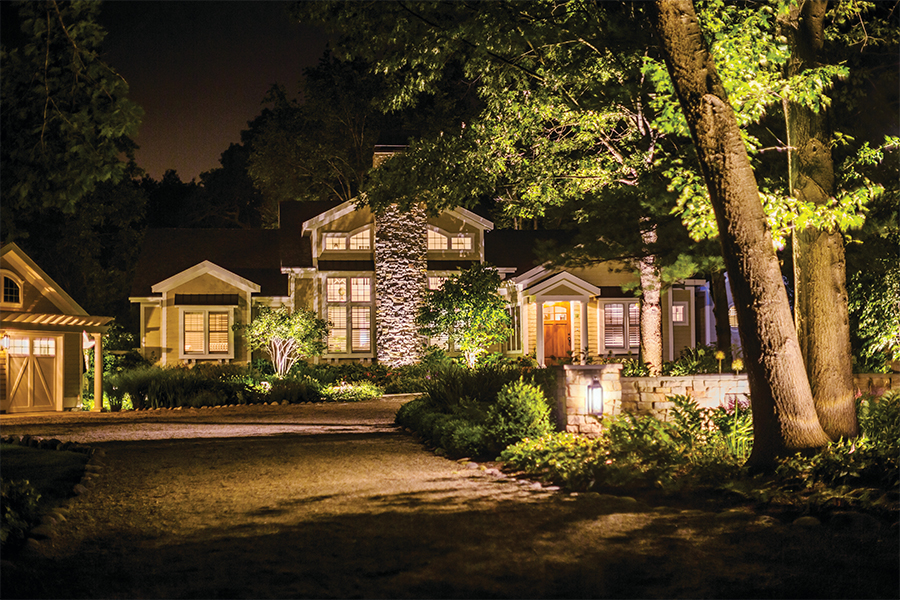 Harbor Row Outdoor Wall Light by Kichler
Landscape Lighting Techniques
Path Lighting
Mark walking paths and highlight landscape features along the way with path lighting. The main objective of path lighting is to keep the walker safe – place fixtures on any bend in your path and stagger the lighting so that the whole walk is evenly-lit but not flooded with light. Place your path lights near interesting plants, boulders, and other features to create a more exciting and beautiful walkway.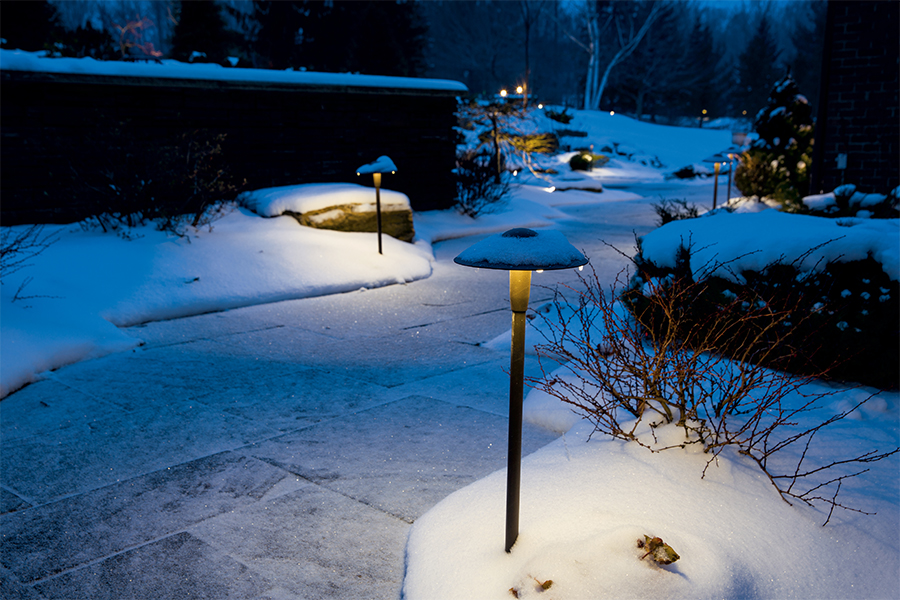 Universal Path Light by Kichler
Step Lighting
An important safety feature to add to your outdoor lightscape is step lighting. Step lights can be used for porch or deck stairways as well as steps along a path. It is best to create contrast for the walker by lighting every other step.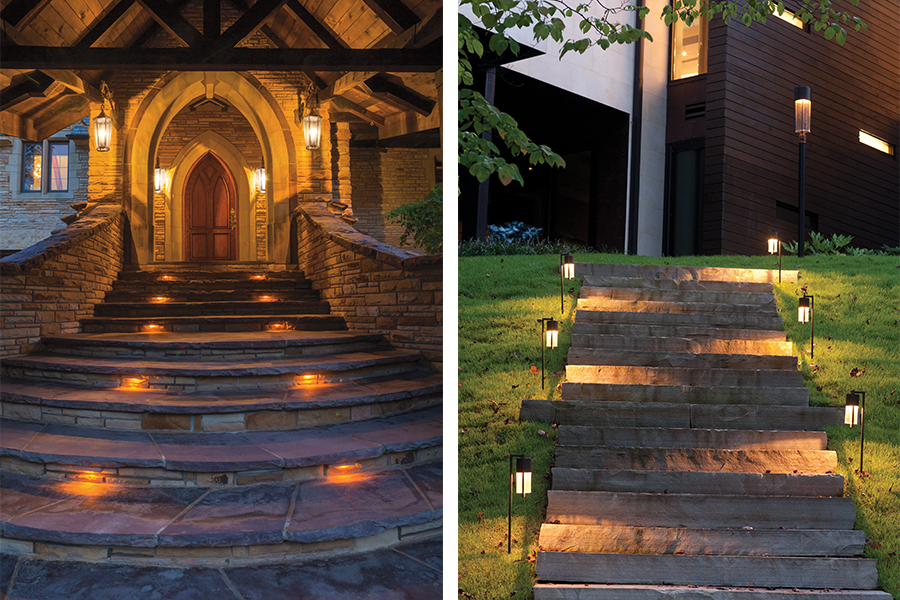 Step Lights & Rochdale Wall Lights by Kichler| Dwell Path Lights & Post Light by Hinkley 
Grazing
Highlight stonework, textures, and unique architectural features with a grazing technique. Use a floodlight or spotlight placed close to the wall and directed upward to pick up the texture of the wall and cast shadows for emphasis.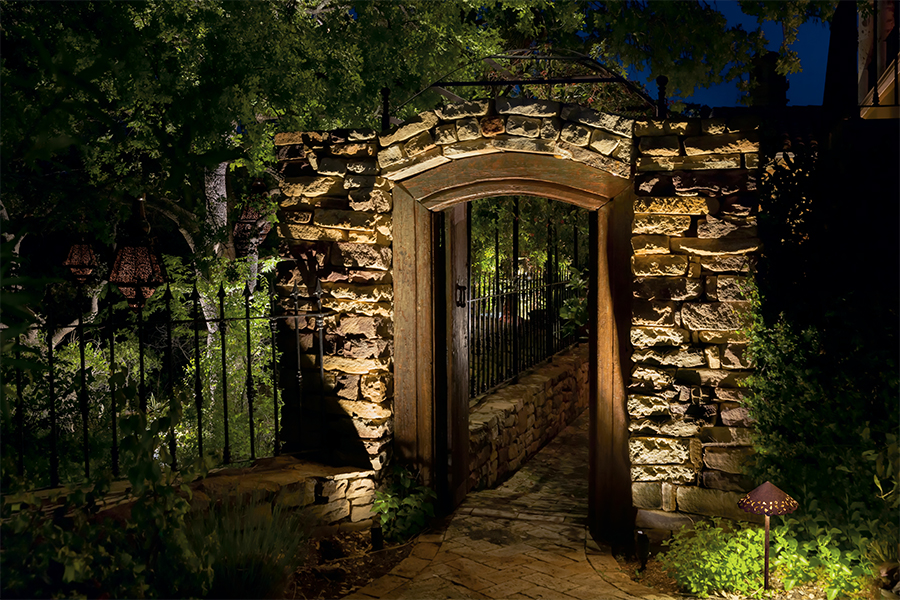 Flood Light & LED Path Light by Kichler
Wall-Washing
Ambient exterior lighting can be achieved with a wall-washing technique and is perfect to use on walls and hedges. For this effect, use a wide-beam fixture and face it forward the area that you would like to light up. Some experimentation with your fixture's height, angle, and placement may be required to create your desired look.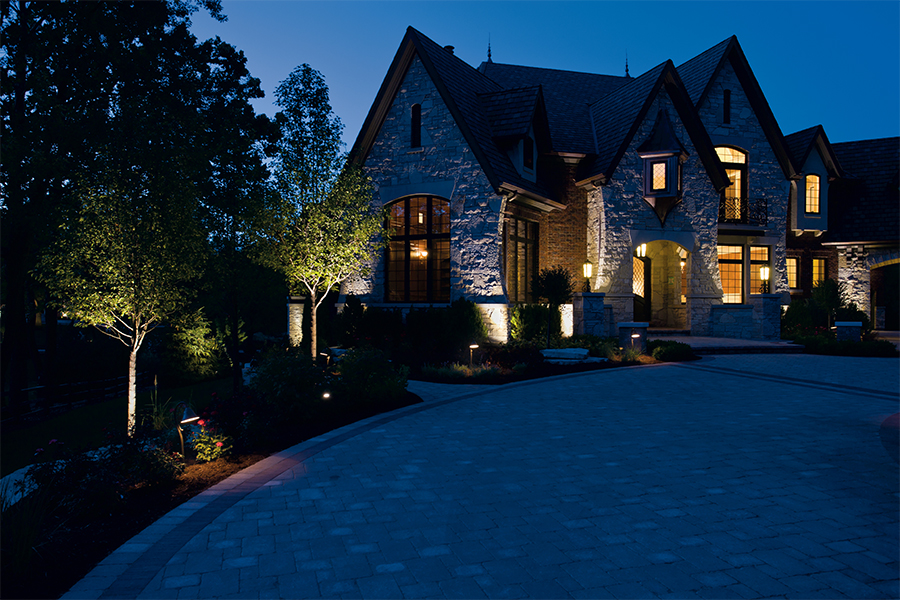 Accent Lights & Path Lights by Kichler
Silhouette Lighting
When you wall-wash directly behind a plant or object, you create a silhouette effect. This happened because the wall is covered in light but obstructed by an unlit tree or statue that appears in the dark to be a shadow or silhouette.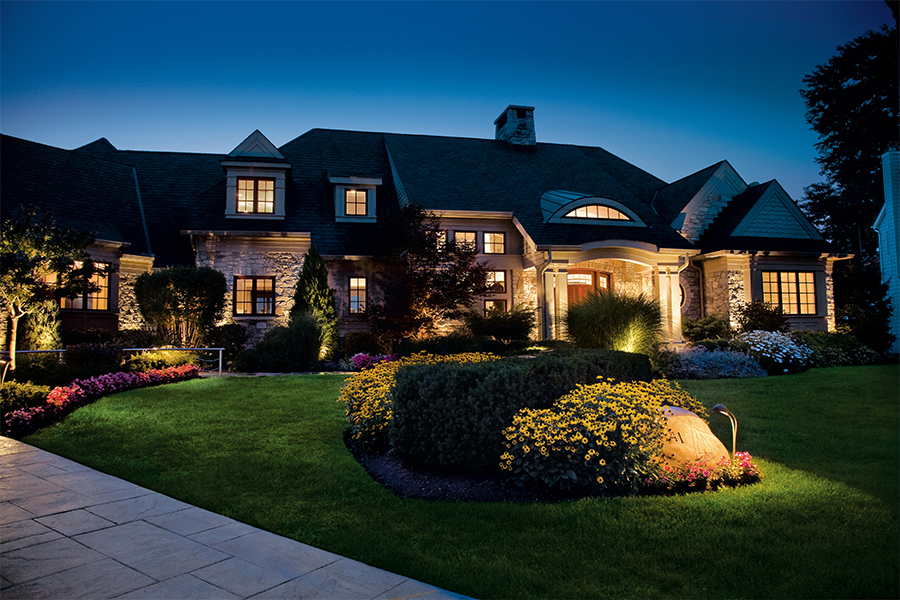 Spot Lights & Path Lights by Kichler 
Shadowing
Trees, statues, and interesting plants can all benefit from the effects of shadowing. Use an accent lamp in front of the tree or statue at the base shining the light toward your home to cast a shadow of the object onto your exterior wall. You can adjust the angle of the light for added drama – a lower pointing light will make a smaller shadow, while a higher pointing light will create a large shadow.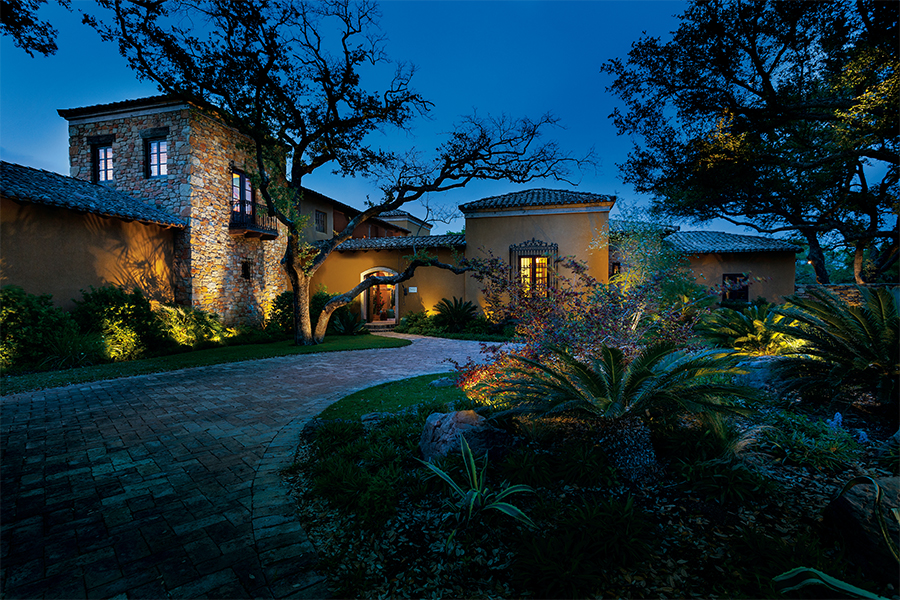 Flood Lights by Kichler
Outdoor Living Space
Creating an outdoor living space is a great way to enjoy the warmer months and use your yard to its full potential. It can be as easy as building a stone fire pit and setting out a few chairs. Use path lights around the perimeter of your space to help designate the area and find your way to and from safely in the dark.

Path Lights by Kichler
Path Lights & Accent Lights by Kichler
Stay Connected
For more lighting and design inspiration, follow us on  Pinterest, Instagram, and Facebook.