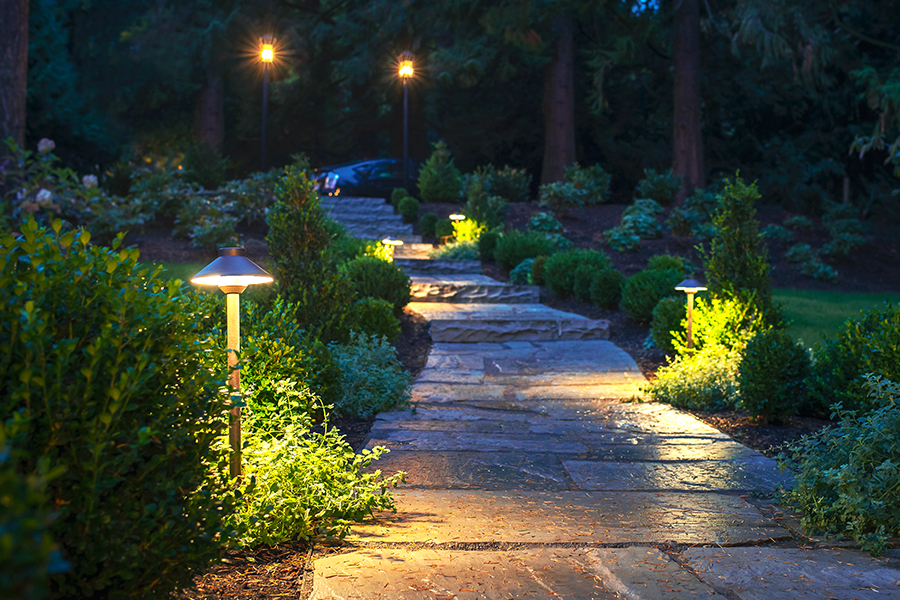 Emily Henderson Portland Project | Path Lights by Kichler
Last summer we had the pleasure of working with Emily Henderson and her team to plan and select landscape lighting for The Portland House. For anyone unfamiliar, Emily Henderson is an Oregon-grown, LA-based interior designer who is well known as an HGTV host, spokeswoman for Target, best-selling author, and popular design and lifestyle blogger. The Portland Project was a return home for Henderson and a unique opportunity to work closely with her brother on a high-end "flip" set in the southwest Portland suburb, Dunthorpe.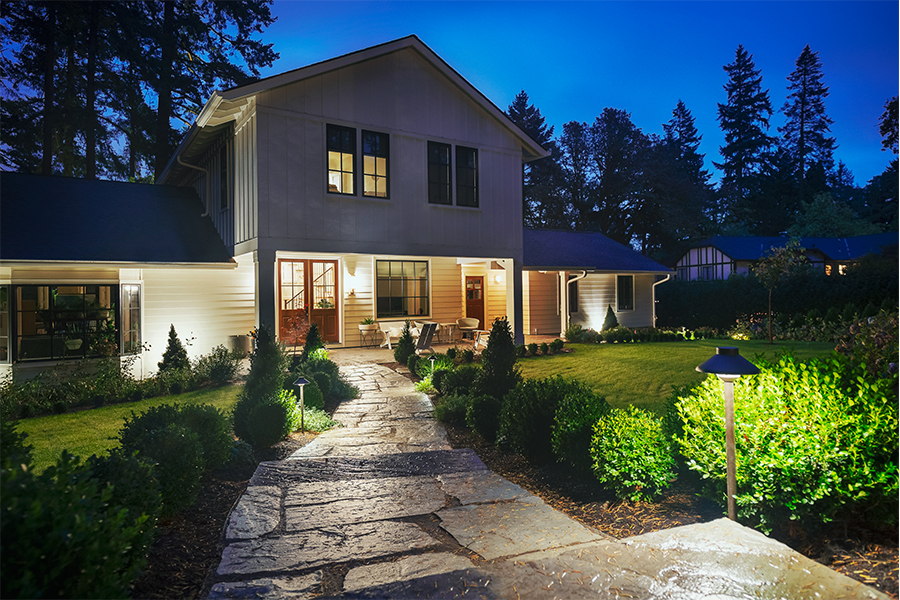 Path Lights & Wall Wash by Kichler
Project Overview
Our team was provided a landscape layout from Monrovia Nursery complete with walking paths, a fire pit, and a bocce ball court. After examining the layout, touring the property, and speaking with the project manager, we decided that a minimal approach would create a high impact. When used properly,  landscape lighting will enhance the ambiance, curb appeal, and safety of a home. We needed to choose lighting that would mesh easily with its surroundings, highlight interesting plants and architectural features.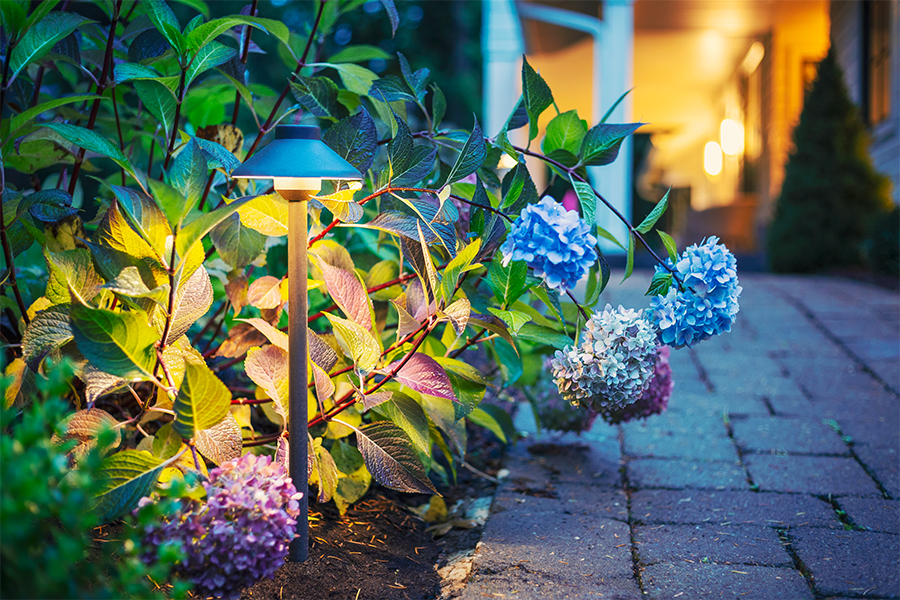 Path Lights by Kichler
Product Selection
For this project, our in-house lighting expert, Mike Martin of Globe Lighting, selected Kichler landscape fixtures. "The Kichler name is synonymous with quality and has been around since 1938.  One of my favorite things about Kichler landscape products is that they are consistently innovative and incorporate the latest advances in LED technology into their design; this made Kichler an easy and natural choice for the Henderson project," Martin remarked, "Northwesterners are forever environmentally conscious and seek out products that use the least amount of energy, that are built with sustainable materials, and that will last for generations to come. Kichler fit the bill perfectly."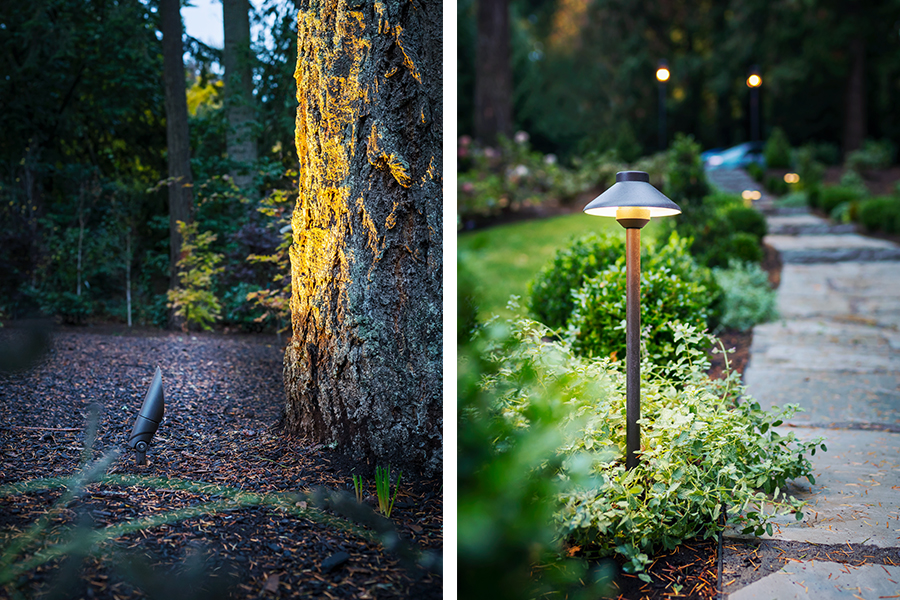 Accent Light & Path Light by Kichler
Benefits of Landscape Lighting
We asked Mike Martin to explain the benefits of landscape lighting, specifically as they apply to the Emily Henderson house and the Pacific Northwest lifestyle.
Safety and Security | "A properly lit home exterior and landscape help to ensure safe passage around the home via steps, pathways, porches, and landings. In addition, adding functional security lighting helps homeowners feel safer in their residence, as well as making it obvious to any potential intruder that the homeowner is security-conscious, minimizing the likelihood that a break-in would occur. At the Henderson House, we paid close attention to the large trees lining the driveway and paths to the front door and back fire pit to ensure the safety of the future homeowners and their guests."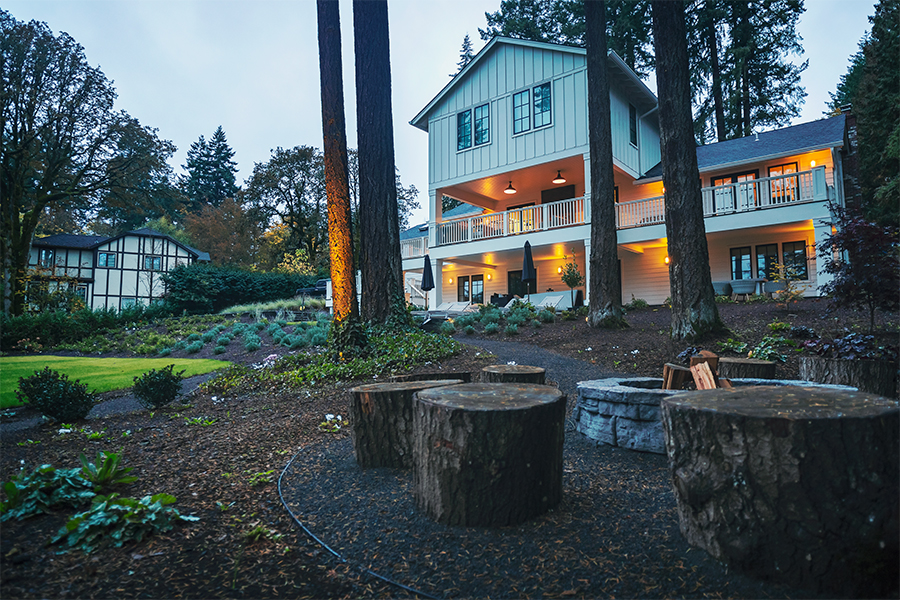 Accent Light by Kichler
An Extension of Your Home's Entertainment Space | "Without the benefit of landscape and exterior lighting, homeowners are forced inside once darkness hits. This really is a shame, especially here in the Pacific Northwest where we have incredible Summer nights. The addition of strategic landscape and exterior lighting can extend our entertainment spaces and time outside in the evenings, allowing us to enjoy the beautiful outdoors in the PNW. The well-lit fire pit path and bocce ball court at the Henderson House make it easy to enjoy all the unique recreation areas all summer long and well into the fall."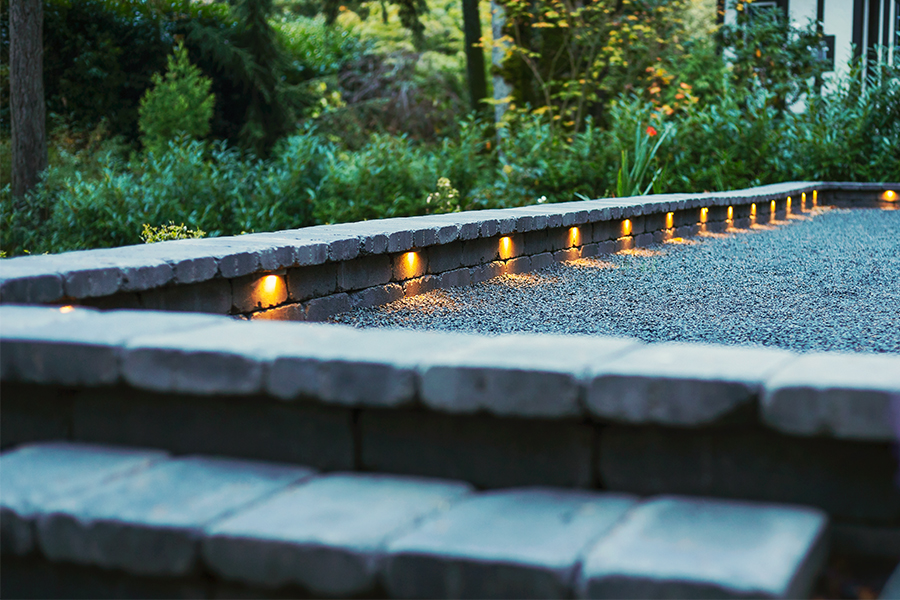 Hardscape Lighting by Kichler
Increased Aesthetics and Home Values | "For most of us, our homes are the biggest investment we will ever make. Unfortunately, many of us miss out on opportunities to leverage our home's architecture and landscape to its fullest potential. By highlighting the beautiful architectural elements and materials that make our homes unique, we can add incredible curb appeal and perceived value. The same is true for our landscape. Suddenly, that red Maple that seems ordinary during the day becomes a beautiful focal point when its canopy is lit from underneath at night."
Reflecting on the Emily Henderson Portland Project
Martin recalled working on the Henderson Home fondly, "Whether it was illuminating the bocce ball court, moonlighting an area from the trees, lighting pathways, or backlighting a row of cypress along the side of the home, I believe we were really able to help bring out the true character of the Henderson home and the beautiful landscape surrounding it!" Between site visits and following Emily Henderson closely on her blog, we watched the stunning renovation progress and felt proud to be a part of the transformation.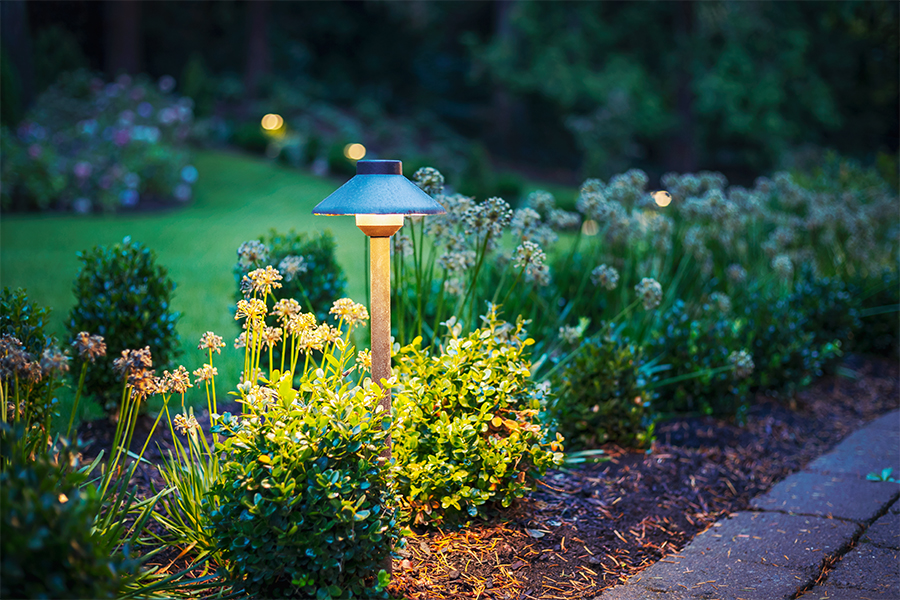 Path Light by Kichler
For more photos and information about the Portland Project as well as similar projects, head over to Henderson's blog, Style by Emily Henderson. If you're in the pacific northwest and need landscape lighting advice and layout planning, visit your local Globe Lighting or Seattle Lighting location. Not in Oregon or Washington? Our online customer service team is happy to help.