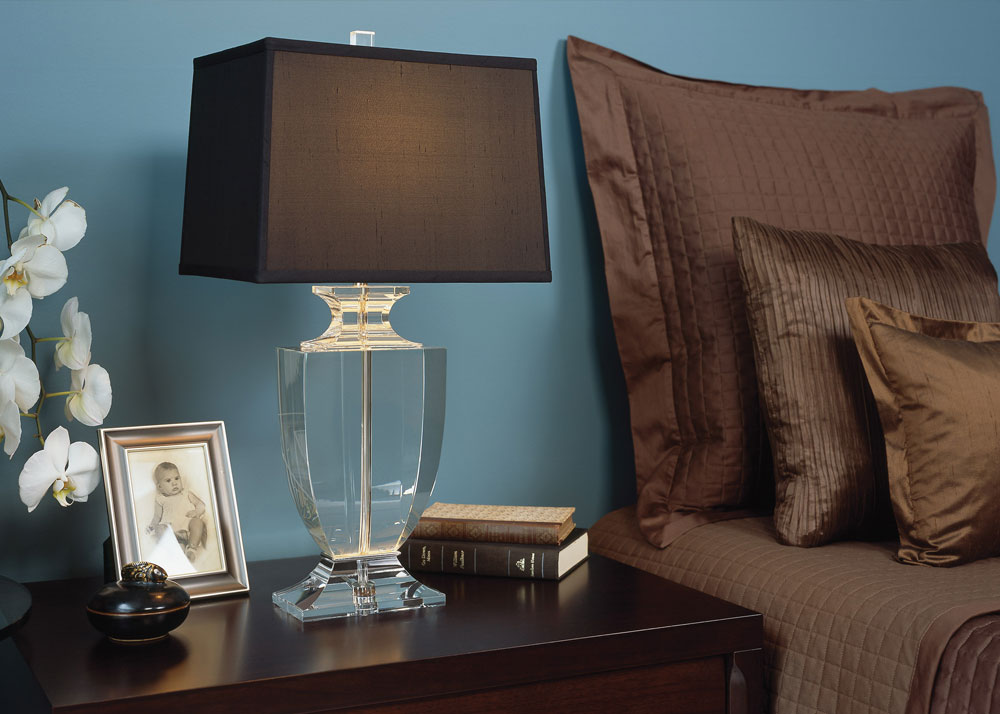 The pocket guide to table lamps
Have you ever looked at a room and thought to yourself, "Something is missing?" If you're like most people, that usually means that there's an empty space where something decorative should be. In this guide we cover table lamps. The great thing about table lamps is their versatility. You can move them anywhere, anytime. And while choosing any kind of lamp is a matter of personal taste, taking room size and decorating themes into account can help you realize the full potential of a room with a well-placed table lamp.
Table lamps come in so many styles, sizes and types, it can be overwhelming. We put this guide together to help you through the process.
The finish of a lamp coupled with the material of the coordinating shade defines the style of the combined fixture. Shades are often sold separately, allowing you to personalize new lamps or refresh the look of those that already service your home. But while coordinating a lamp's appearance with the surrounding decor is important, the primary functions of the lamp – providing light and defining spaces – shouldn't be overlooked.
More than just a lamp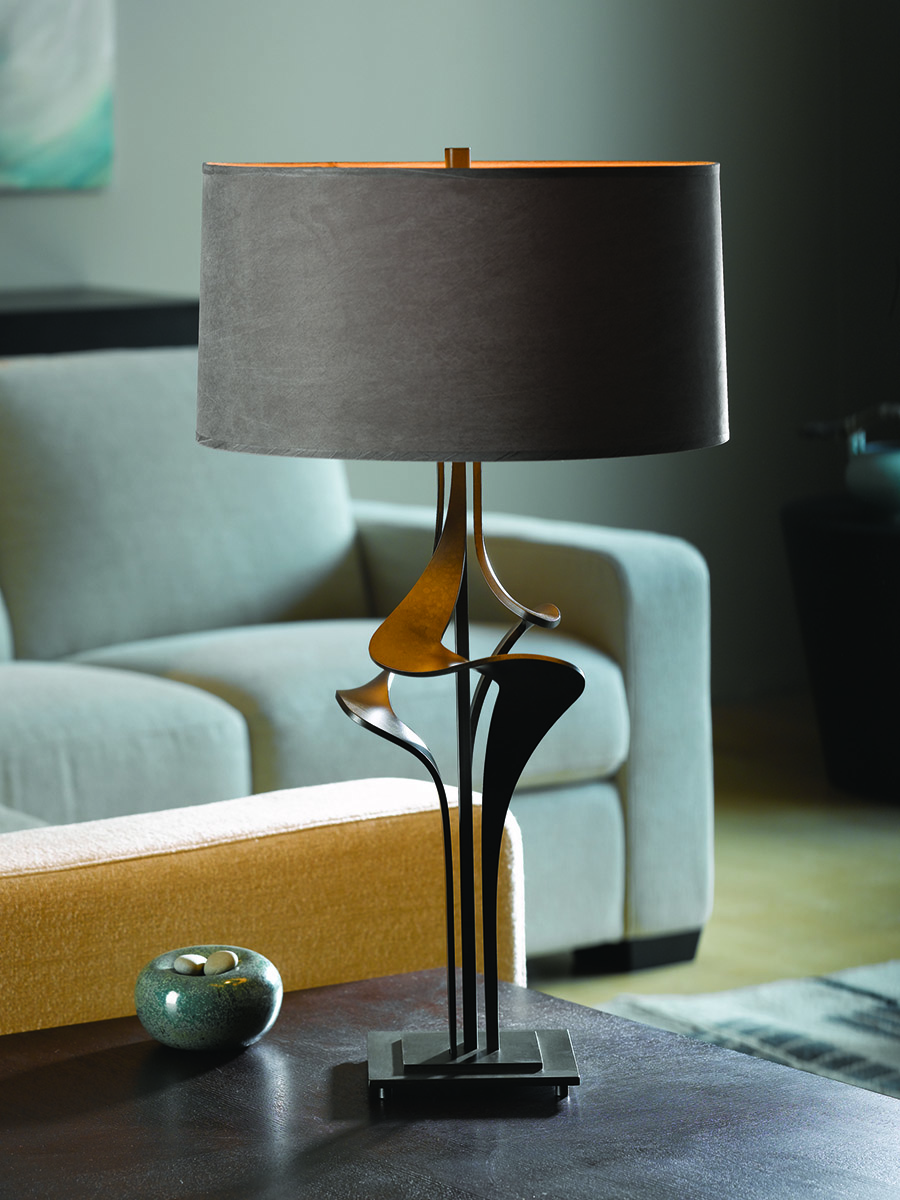 Table lamps have three specific purposes – they can be used for ambient, task or accent lighting. An artful ambiance is usually related to the type of shade you choose for your lamp. A soft shade creates a wonderful diffused light that adds significant general room illumination, while an opaque shade creates visual drama by casting pools of light which define a specific space or spaces in a larger setting. Decorative lights placed on dressers or bookshelves add ambiance and character to a room as well.
Task lights provide directed light for specific situations. Table and desk lamps, for example, shed extra illumination on specific areas in an office or study to assist with reading, writing or other concentration-heavy tasks. A small bedside lamp serves as an unobtrusive reading light or as a guide to the bed once the ceiling lights are off.
While it's easy to focus on more impressive fixtures such as chandeliers, or on built-in general light sources like recessed cans, remember that smaller fixtures like table lamps can and will augment the existing lighting. As complementary ambient or task lights or simply to create layers of illumination, table lamps not only provide additional function, but add visual interest and enhance the design of your home. Shop for table lamps.