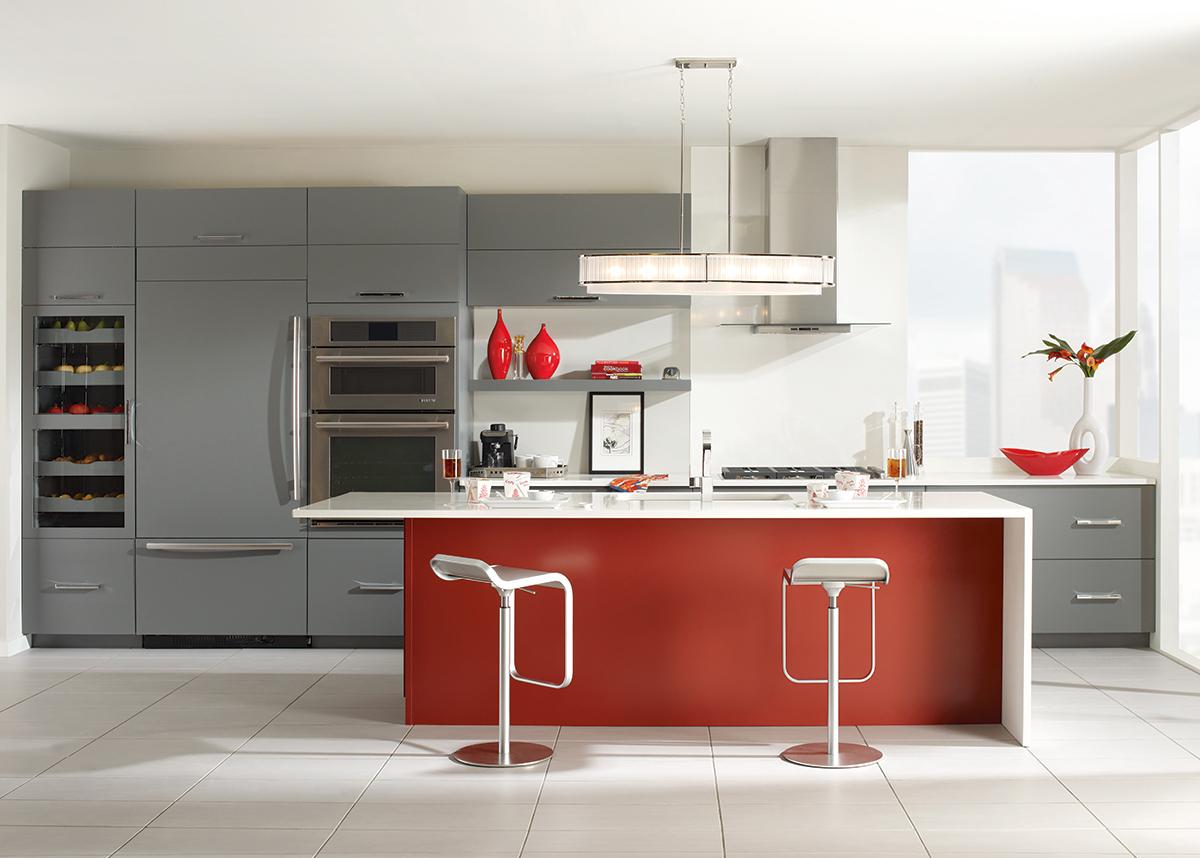 The pocket guide to kitchen lighting
We don't know about you, but we spend most of our time in the most important place in the house: the kitchen. Choosing the right lighting for your kitchen is important for making your family or your guests feel like they are comfortable and welcomed.
Having a modern kitchen means updating all of your fixtures to complete the look, and your lights should not be ignored.
The best approach uses multiple layers of light (ambient, task and accent). When used independently or in combination, they provide the perfect lighting for any situation. The first step is to identify what areas or objects need illumination, and then select the best type of lighting for that area or object. For example, the sink, countertops, stovetop and island are work surfaces that might require task lighting.
By using multiple light sources and the proper lighting design it's easy to achieve the right mood, whether it's for a romantic  dinner or studying for the next day's exam. Proper dimmer switches can also play an important role in obtaining the desired atmosphere and can simplify how you interface with the controls.
Ambient Lighting
Ambient lighting provides a good, general illumination for tasks of all types. The overall wash of light also helps fill in dark shadows created by accent or task lighting. The amount of ambient light needed depends on how the room is used, the amount of natural light available and the time of day. Types of fixtures that provide the best ambient light include chandeliers, pendants and inverted bowls.
Recessed downlights are becoming increasingly popular however, the direct lighting distribution is suited best for task and accent lighting, and should not be used for ambient lighting. Decorative lighting is much better suited for ambient lighting.
Chandeliers offer a more traditional solution. These timeless classics provide beauty and functional lighting over a table or large open area. Typically considered more of a decorative fixture, a chandelier adds an elegant touch which can brighten and warm up the room.
Pendants and inverted bowls are an increasingly more trendy, popular decorative choice that provides excellent ambie target="_blank"nt light as well. A wide variety fixture colors and shapes are available which can be combined with different types of bulbs to create a comfortable and pleasant environment for the kitchen.
Task Lighting
Task lighting does just what it sounds like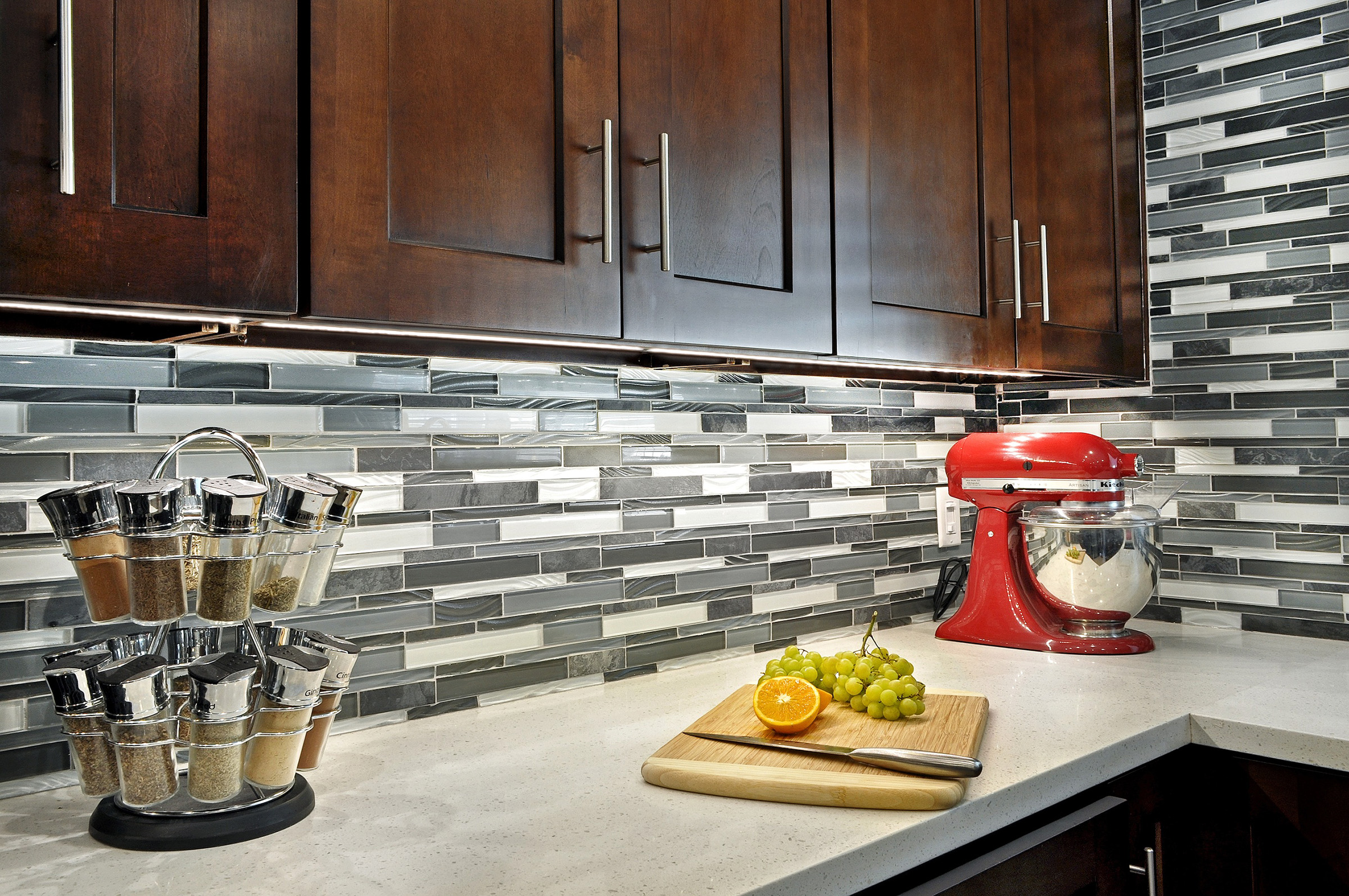 . It's the best light for performing specific, key tasks. Some of these tasks in the kitchen include food preparation, cooking and cleanup, while at other times it's a place for homework, household business and family meals. Ensuring every task is met with equal importance can be addressed with a variety of lighting techniques and fixtures.
For lighting countertops, inconspicuous undercabinet lights help to illuminate the work surface and reduce body shadows and overhead glare. They also make everything look brand new.
Small pendant fixtures and recessed downlights are effective over a kitchen island. Many pendant fixtures are suspended from a track and can be a fairly simple retrofit. However, pendants should not be suspended so low as to block a person's vision while seated or standing at the counter.
The nook and pantry are two areas that are often neglected. Decorative pendants or a small chandelier can help create a cozy atmosphere, whereas the pantry might be an appropriate place for a LED fixture. In the pantry, it is important to provide sufficient light for reading product labels and ingredients. A door jamb switch is a convenient way to turn the lights on and off, especially when your hands are full.
Accent Lighting
Accent Lighting is best for highlighting specific objects, such as fine artwork mounted on the wall, stunning tableware displayed in a china cabinet or the unique architectural traits of a room. Track lighting or recessed adjustable fixtures can make paintings and family portraits come to life, and they can also highlight the sparkle in table settings and centerpieces. Lights can be aimed at cabinets, or installed within them using "mini" accent lights. Miniature accent lighting adds charm and a third dimension to the space, and it is especially attractive for illuminating collectibles and dinnerware inside cabinets. Toe-kick lighting, which is mounted beneath cabinets near the floor, is another way to add elegance and style to a room.
Decorative Lighting
Decorative lighting is determined by individual style and personal taste and is the best source to provide ambient light in the room. Ornamental chandeliers and carefully placed pendants provide ample light while adding flair to the kitchen. In fact, chandeliers can become the centerpiece of a room, while coordinating sconces complete the look. Eye-catching pendants come in a wide range of colors and styles to suit any taste. Multiple mini-pendants suspended over a kitchen island can provide illumination for tasks or eating, while also adding personality and style to the room. Used in combination with other light sources, decorative lighting provides sparkle and warmth to the room.