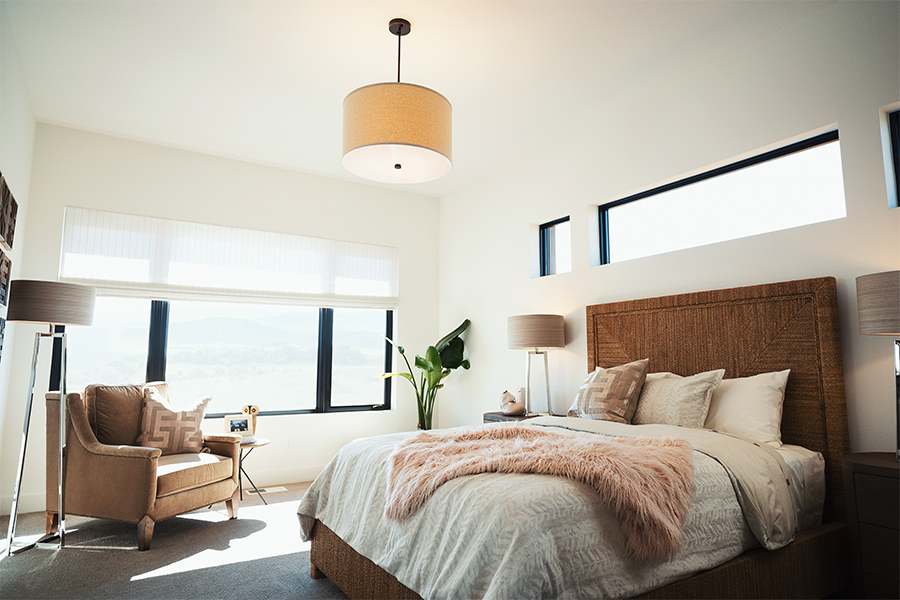 Bedroom Lighting | Dayna Pendant by Sea Gull Lighting | Shop the Look: Floor Lamp, Table Lamps
Proper bedroom lighting is the key to creating a warm and cozy atmosphere. Whether you're lighting a master bedroom, a child or teen's room, or a guest bedroom, it is important to use multiple layers of light including ambient, task, and accent lighting. If you are thinking about updating your bedroom this guide will help you choose the perfect lights for your space.
Bedroom Lighting Layers
Ambient light is the general illumination for your bedroom and often comes from your ceiling fixture. Flushmounts, semi-flushmounts, ceiling fans, and even chandeliers or large pendants can provide ambient bedroom lighting.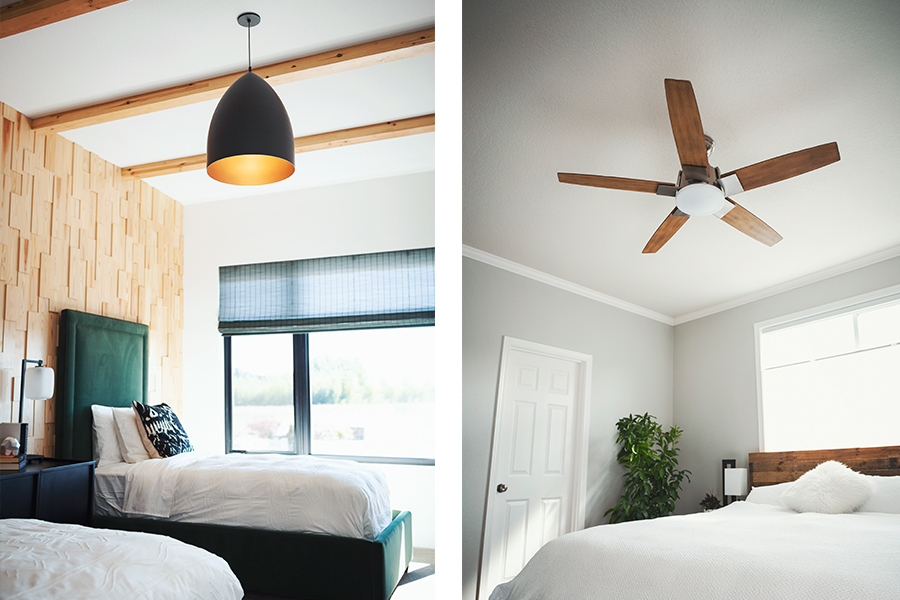 Contact Customer Service to Order: Signal Grande by LBL | Shop the Look: Nostalgia by Access Lighting | Zudio LED Ceiling Fan by Casablanca Fan Co. 
Task lighting can be placed bedside to prevent eye-strain while reading or working in bed. Adjustable wall lamps and sconces, swing-arm lamps, arched floor lamps, table lamps, and pendants are stylish sources of bedside task lighting.  For a modern look, hang multiple mini-pendant lights from various heights over your nightstands or dresser.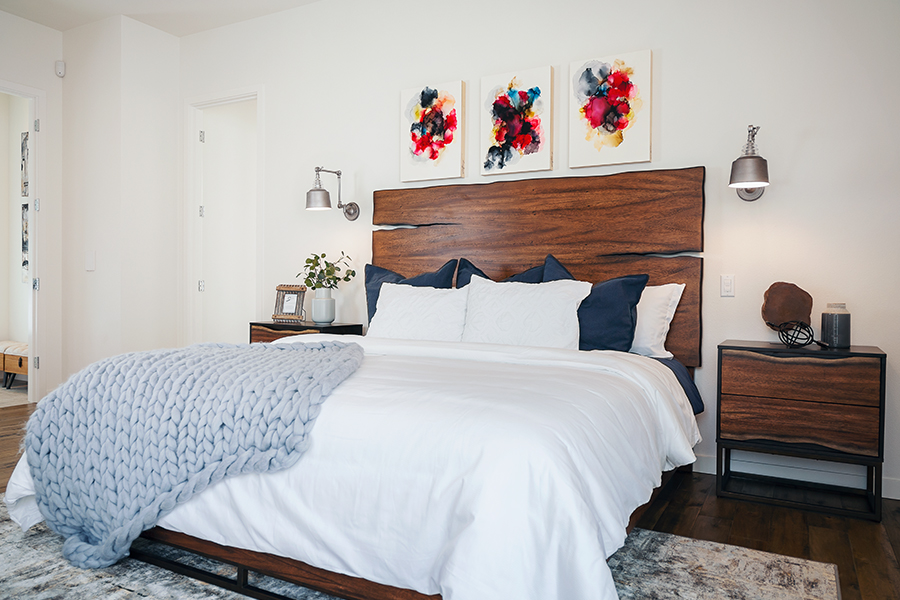 Insulator Glass by Elk Lighting
Accent light is not always necessary in a bedroom lighting scheme but it can be a nice touch if you have wall art or interesting architectural features that you would like to highlight. Track lighting, LED tape lights, and wall mounted fixtures are all perfect sources of accent lighting.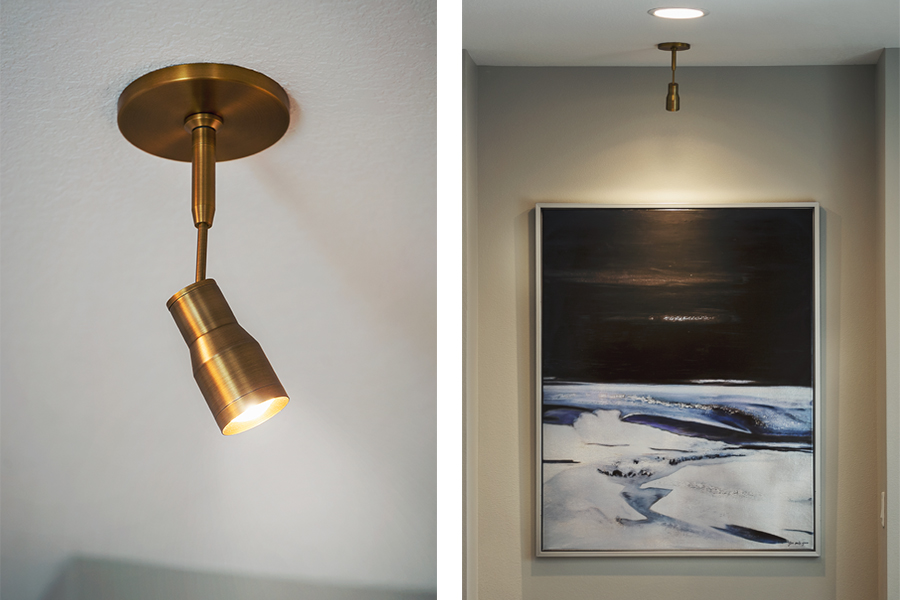 Contact Customer Service to Order: Ace by Tech Lighting  | Shop the Look: Directional Spot Lights
Recessed and Closet Lighting
Recessed lighting can do wonders for your entire bedroom; they mesh easily with any decor and help to distribute light evenly throughout your room. For an especially dynamic lighting scheme,  use recessed lights with a dimmer.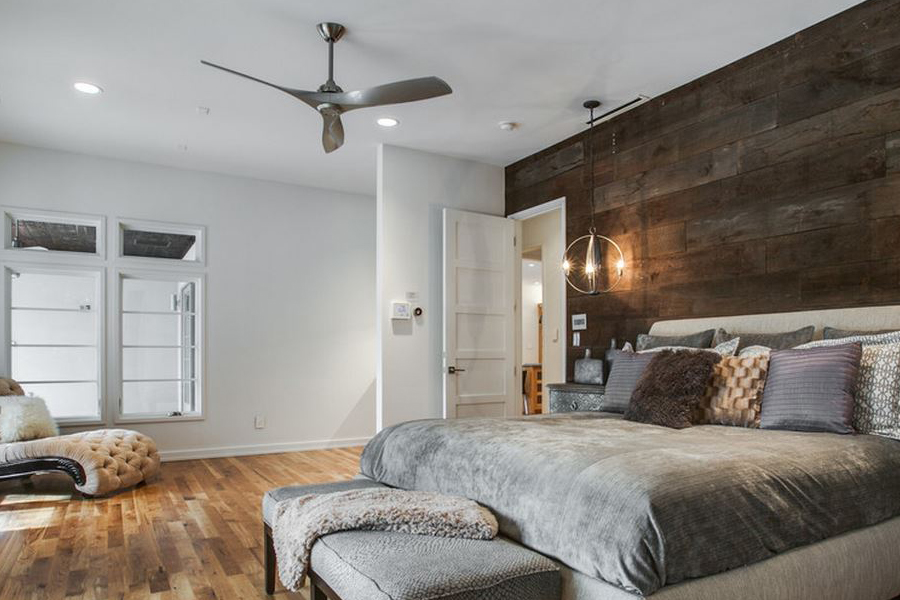 Recessed Lights | Aviation by Minka Aire
Closet lighting is often overlooked but it can make all the difference. A well-lit closet can really come in handy when you're searching for your favorite clothes, or when your sleepy child needs reassurance that there are definitely no monsters hiding out. The best lights to use in a closet are low profile ceiling lights, recessed lights,  or an undercabinet light installed flush to the wall inside the closet, just above the door. LED lights and bulbs are recommended for closets because they do not give off heat like regular light bulbs which makes them safer for small spaces full of flammable materials.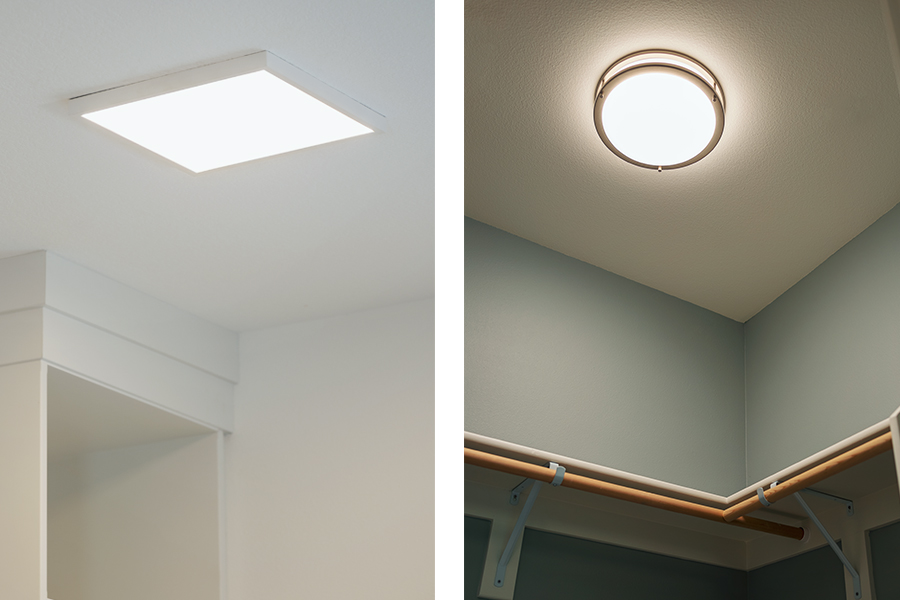 GEM by Design Classics | Mee by Design Classics
Stay Connected
For more lighting and design inspiration, follow us on  Pinterest, Instagram, and Facebook.