Guest Bedroom – Shop the Look: Black Farmhouse Pendant by Progress Lighting
Proper lighting is an important element in creating an inviting and comfortable space for your guests. Whether your guest room is large or small, themed or neutral, we'll help you find the perfect lighting for your extra space.
Bedside Lighting
Bedside lighting such as table lamps, sconces, wall lamps,  and pendants can add safety and comfort to your guest bedroom. The convenient placement of this lighting means no stubbed toes in the middle of the night while your guest makes their way through a dark, unfamiliar, bedroom.
Table Lamps
One of the simplest ways to add lighting to your guest bedroom is with table lamps. Lamps can be used singularly if one side of the bed is against a wall, or as a pair flanking the sides of the bed.  As a bonus, lamps add a decorative touch to the room and create a pleasant, homey feeling for your visitors.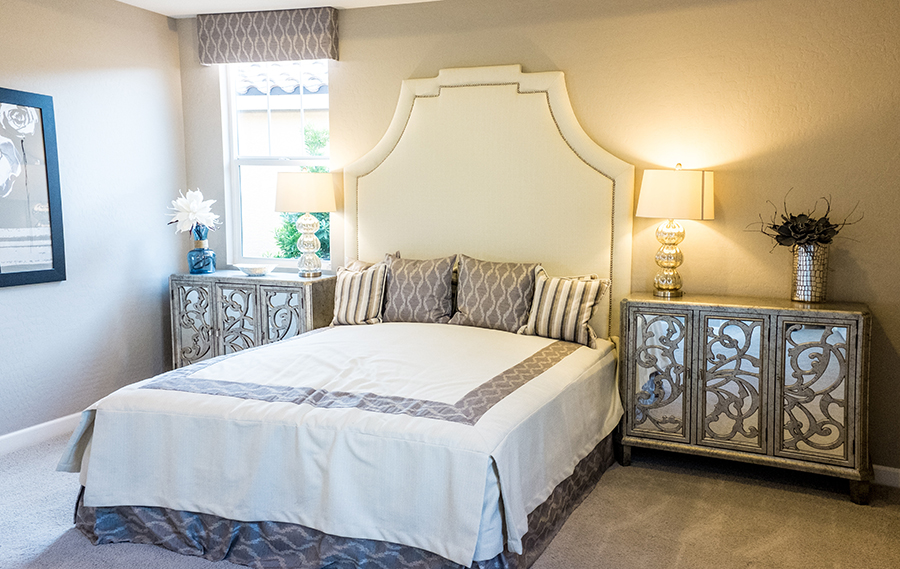 Shop the Look – Mercury Table Lamp by Diamond Lighting
More ideas:
Sconces + Wall Lamps
Sconces and wall lamps look great on either side of the bed and free up space on bedside tables. For added function, use a switched sconce so your guest can turn the light on and off from the comfort of their bed.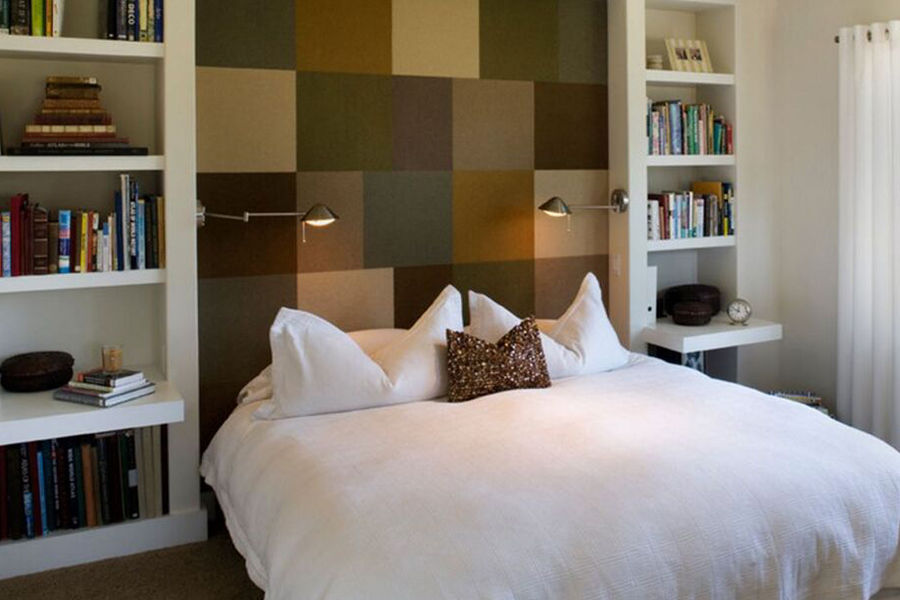 Swing-Arm Wall Light by LEDs by Zeppelin
More ideas:
Pendants
Pendants are a new and stylish alternative to traditional bedside lighting and an interior designer favorite. Use a pair of pendants over the head of the bed hanging on both sides or use a single pendant hanging towards the middle or foot of the bed. Be sure that the pendants are hung with enough space for someone to comfortably get in and out of bed without hitting their head.
Since pendants can vary greatly in size they will not always provide the same function. Consider the type of lighting your pendant choice is providing- is it ambient, task, or accent lighting? Use your pendants in combination with the other lighting fixtures in your guest bedroom to provide ample illumination for any task or time of day. For more information about layered lighting, click here.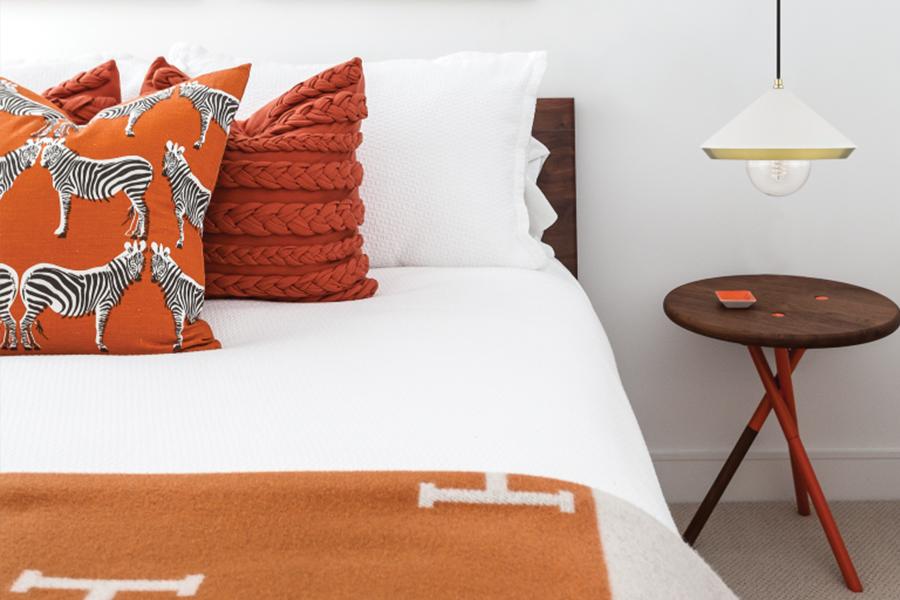 Marnie Pendant – Mitzi by Hudson Valley
More ideas:
Ceiling Lighting
Ceiling lighting will provide general illumination for the entire room. Commonly, a semi-flush light or a ceiling fan are used for a guest bedroom, chandeliers can also be used to provide ambient lighting and an unexpected centerpiece.
Ceiling Fans
Add lighting and comfort to your guest bedroom with a ceiling fan. Fans will keep your visitors at a comfortable temperature that they're in control of. To determine proper fan size for your guest bedroom, you will need to measure the space and follow a few sizing guidelines.

For more considerations, check out our ceiling fan installation guide.
Chandeliers
Your guests are sure to feel welcome and even a little spoiled with a beautiful chandelier hanging in the bedroom. A simple math trick will help you identify the correct size chandelier for any room. Simply measure the length and width of your room and add them together to find the proper diameter of your fixture in inches.
Example: Your room is 12′ x 15′
12 + 15= 27, accordingly, your chandelier should be 27 inches in diameter.
For more considerations, check out our chandelier hanging guide.
Brayden Iron and Oak Orb by Capital Lighting
More ideas:
Dream On
Love your new guest bedroom lighting, show it off! Share your photos in comments or tag us (@destination_lighting) on Instagram. Can't get enough lighting? Follow us on Pinterest.