Teen Bedroom –  Shop the Look: Pull Chain Table Light by Design Classics
Time to Update
A teenager's bedroom is more than just a place to rest after a long day of school, sports, and activities.  It is a study area, a hang out zone, a practice space, and a showcase of individual personality.  If your teen has outgrown their childhood decor, it might be time to suggest a bedroom update.
Updating a teen bedroom should be a collaborative effort. While redecorating is a great opportunity to experiment with style, you'll want to find pieces that will outlive fleeting phases and trends. It is wise to stay away from themes when choosing furniture, lighting, and other, more permanent decor. Give your teenager creative freedom to choose paint color, bedding, and accent pieces.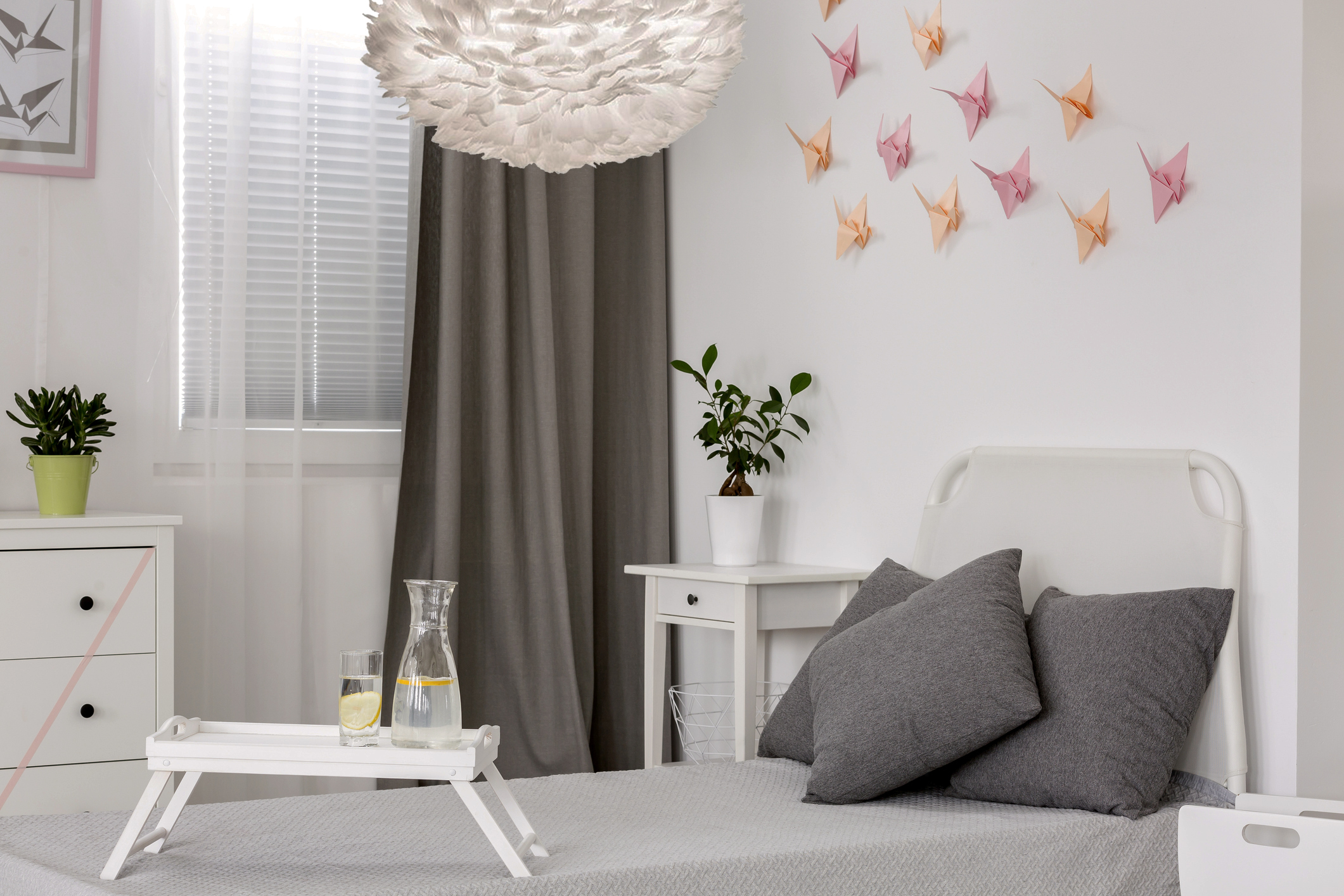 Eos Pendant by Vita Copenhagen
Ceiling Lights
Lighting for a teen bedroom can be tricky.  When choosing a permanent fixture for the ceiling it is important to find a light that is stylish but adaptable as the bedroom transitions from your child's bedroom to its next phase after they've left for college and beyond. Flush mount lighting,  semi-flush lighting, and ceiling fans are versatile choices to last throughout the years. The Milo collection by Design Classics (shown below in zebra print) has a variety of replacement shades to make an easy style transition without installing an entirely new fixture.
Not too worried about keeping your lighting choices neutral? This is a fun opportunity to let your teen's style shine. Make a statement piece by grouping pendants or hang a chandelier to make a big impact in their space.
Ion Pendant by Frederick Ramond    Traditional Crystal Chandelier by Crystorama
Want to have some fun but not ready to have something wild permanently installed in your home? Swag lighting might be the perfect option. Swag lights can be plugged into a regular outlet and hung from the ceiling by a swag hook. As a bonus, when your child heads off to college and wants to take a piece of home with them, a swag chandelier can travel to their new dorm or apartment.
Bedside Lighting
Adding a table lamp to one or both sides of the bed is a great addition to the teen bedroom lighting scheme. Bedside lamps are perfect for those who like to read, write, or draw just before bed. They're also a great tool for those early school mornings, a little light is helpful to wake up and get out of bed.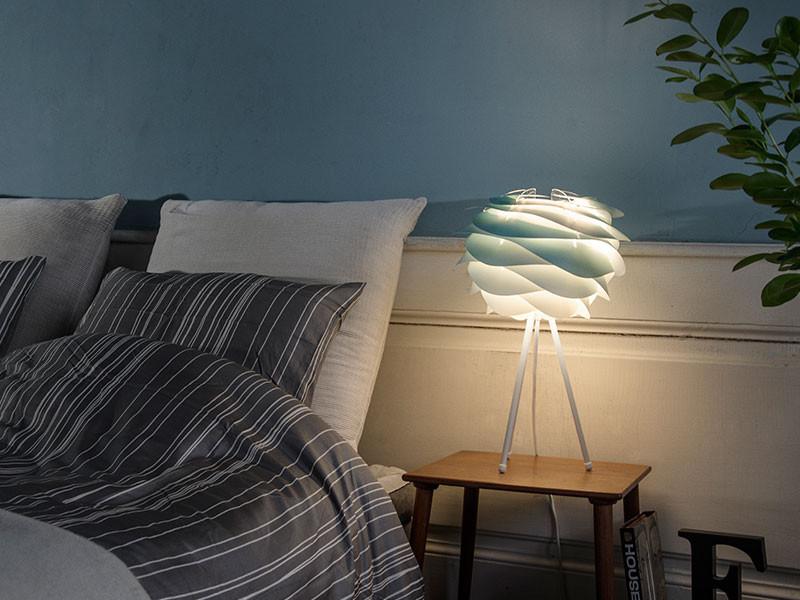 Carmina Table Lamp by Vita Copenhagen
Desk Lights
Let's not forget the importance of desk lighting. Teens spend hours of their daily life reading, working on assignments, and studying for tests. It is crucial to have proper lighting for these tasks to reduce eye strain and create a pleasant work area.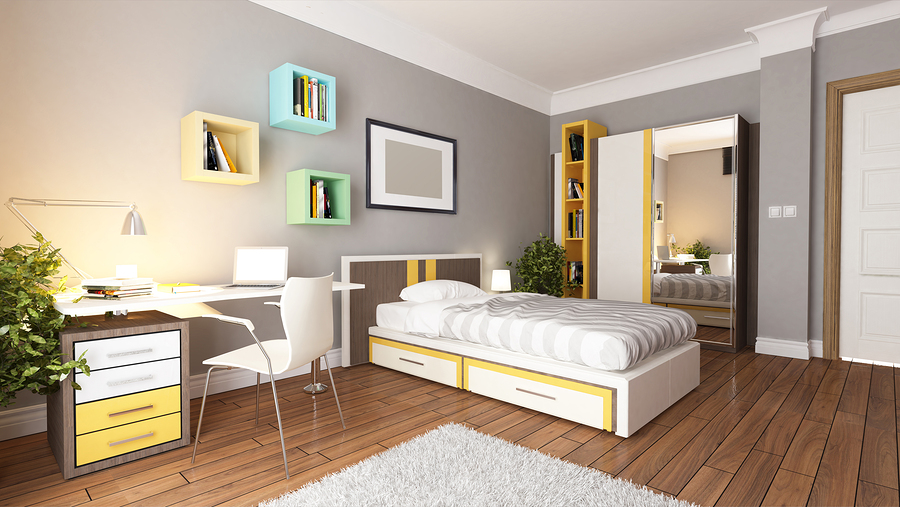 Shop the Look: Swing Arm Desk Lamp by Lite Source
Dream On
Stay posted throughout February for a whole month of bedroom blogs (posted weekly)! Don't forget to check out our Winter Bedroom Sale and have fun working with your teen to create the bedroom of their dreams. Love your new lighting? Show it off! Share your photos in comments or tag us (@destination_lighting) on Instagram. Can't get enough lighting? Follow us on Pinterest.