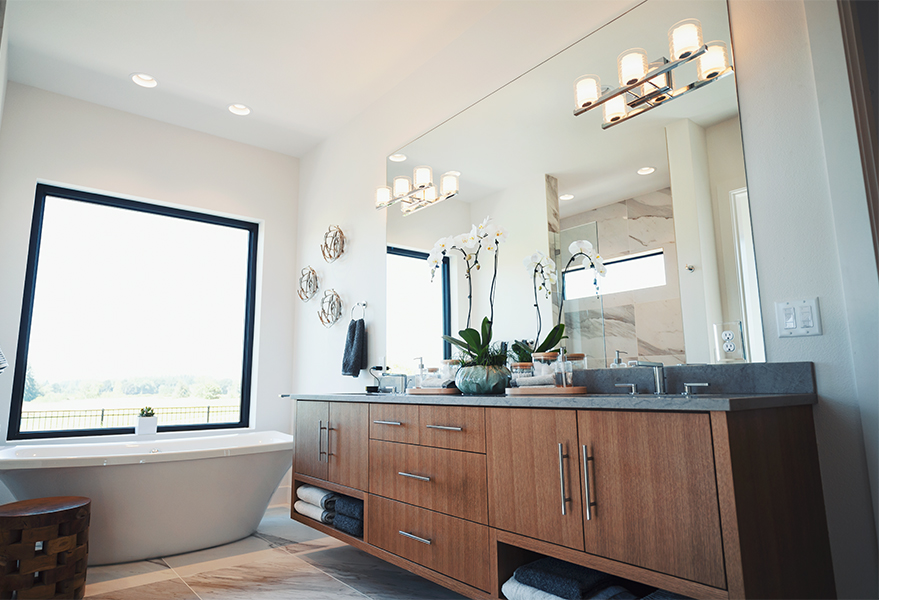 Bathroom Hardware | HW3 by Seattle Hardware
Updated 1.11.2019 | Looking for a weekend project? New bathroom hardware is a quick, easy, and low-cost way to refresh your space; even just updating your cabinet hardware can make all the difference. Luckily, mixed metals are in style so there is no pressure to match your new bathroom hardware to your vanity lights, faucet, or showerhead. 
HW1 by Seattle Hardware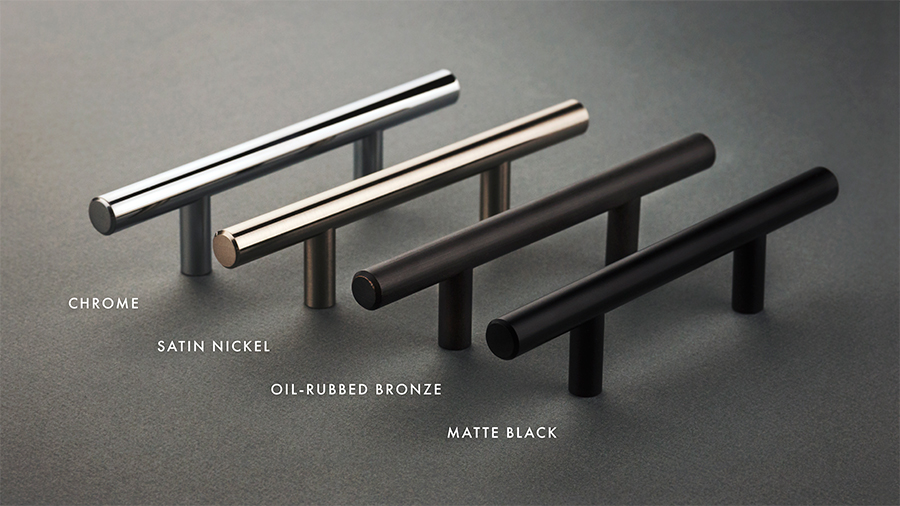 HW3 by Seattle Hardware
Modern Hardware
Modern hardware styles come in simple geometric shapes with no extra detail or frill. Popular hardware finishes are matte black, satin nickel, chrome, and bronze. Because modern style hardware is uncomplicated, it is easy to mix sizes and finishes without looking chaotic.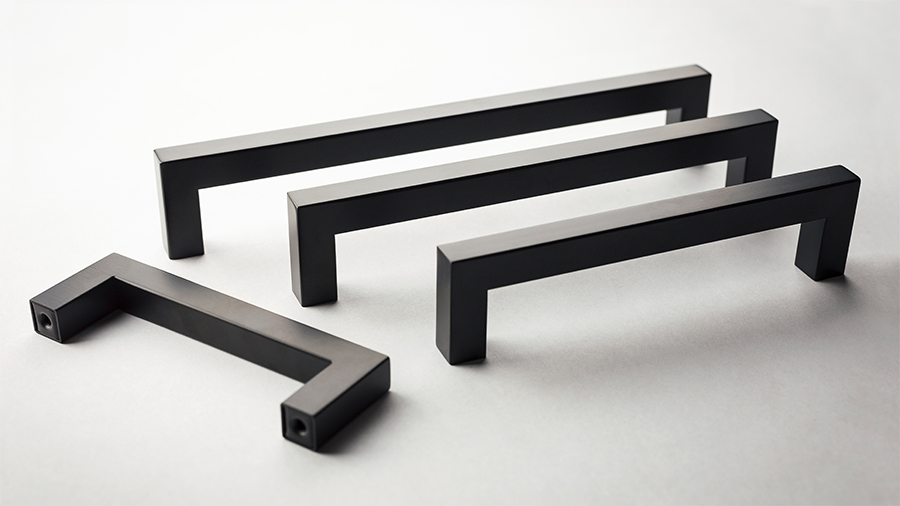 HW2 by Seattle Hardware
Traditional Hardware
Traditional hardware is both functional and decorative with intricate details, complex shapes, and rustic finishes. Coordinating sets are the best way to go when using traditional hardware, or if you'd like to mix styles, try pairing decorative knobs with modern cabinet pulls in the same finish.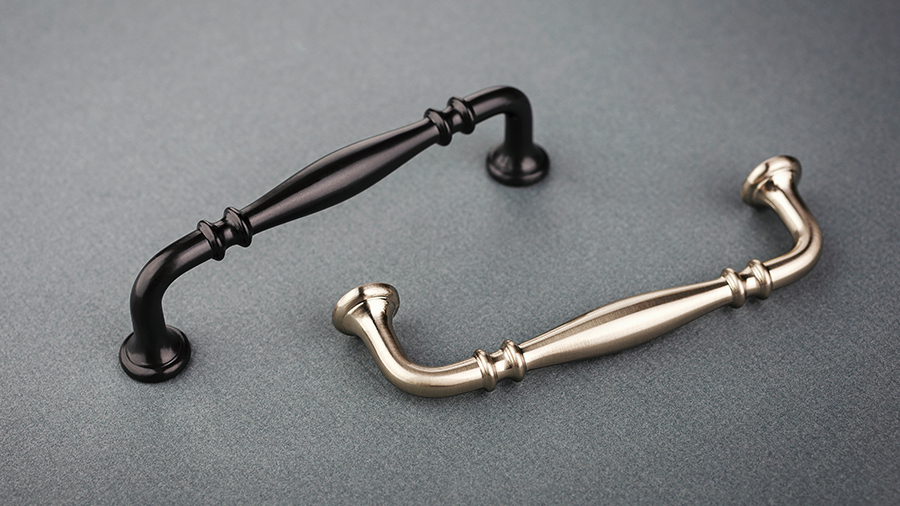 HW32 by Seattle Hardware
Crystal Hardware
Looking to add a little glam to your bathroom? Crystal hardware is a fun decorative touch that will elevate your style. Our best selling crystal hardware by Seattle Hardware is set in chrome with a simple silhouette and would look great used in a set or paired with modern chrome hardware.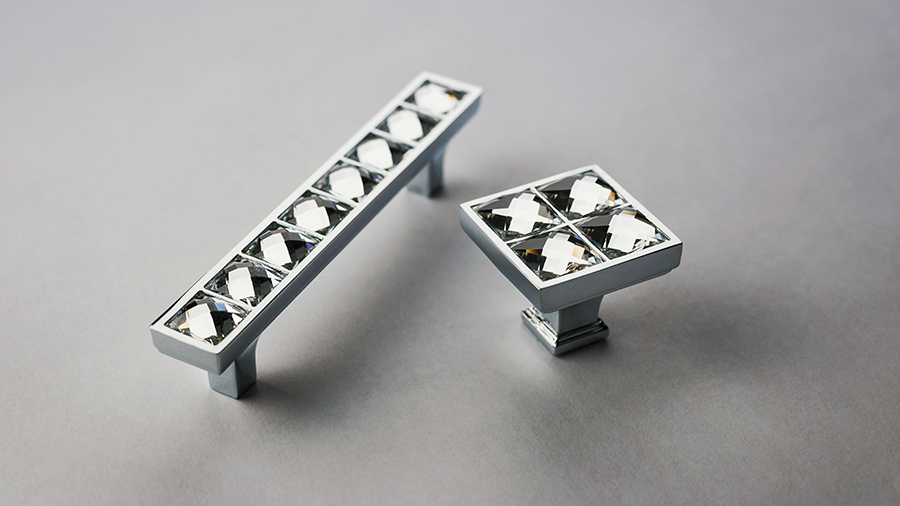 HW12 by Seattle Hardware
Other Considerations
Switching out your existing hardware can take a little additional work if you are changing the length of your cabinet pull. If you are unable to use the existing holes from the original hardware, you will need to patch and paint over the old holes and use a drill to make space for new hardware. Here is a great tutorial from Better Homes & Gardens.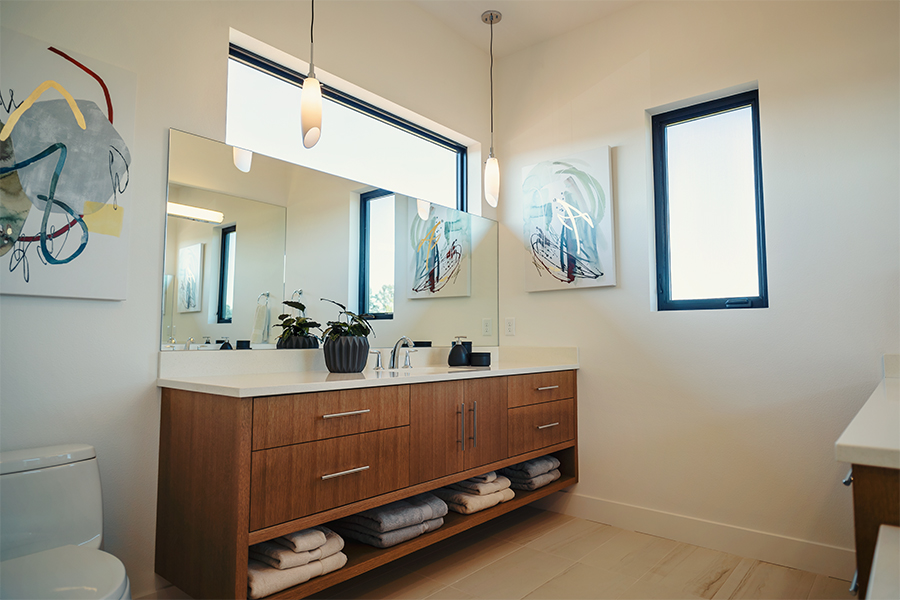 HW3 by Seattle Hardware 
Connect With Us
For more hardware, lighting, and design inspiration, follow us on  Pinterest, Instagram, and Facebook.