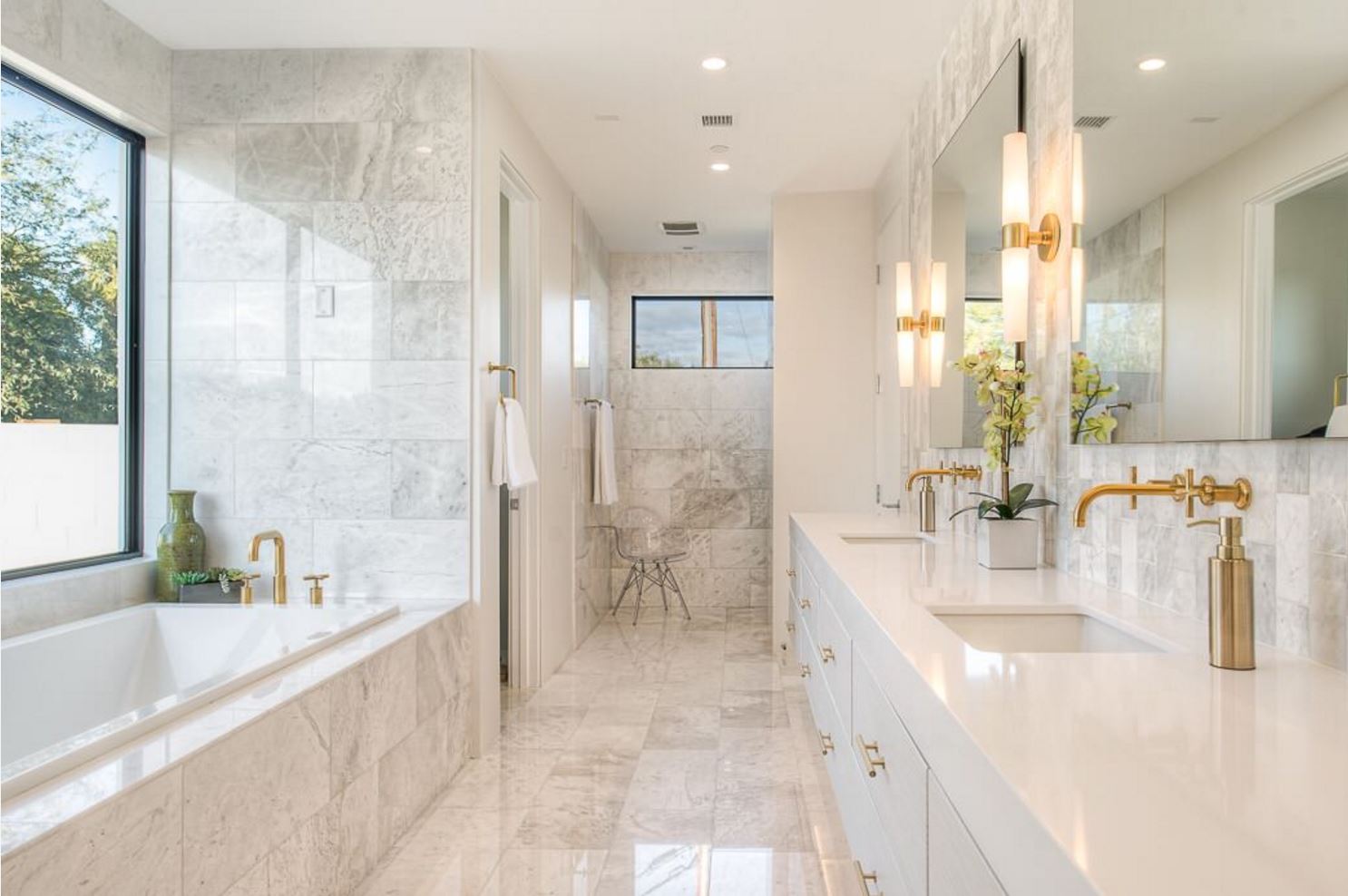 Vanity Lighting – Saber in Honey Gold by George Kovacs 
Bathroom vanity lighting is easily some of the most important lighting in your home. From getting ready in the morning to brushing your teeth at night, the lighting you use in your bathroom is not just practical, but an integral part of your daily routine.
We've rounded up some of our favorite bathroom vanity lighting to help you add style without sacrificing function.
Sconces
Sconces are a versitile and stylish addition to your bathroom vanity. Their small size and simplistic design make them easy to place just about anywhere and add multiple fixtures without overwhelming your space. For best results, sconces should be used in pairs on either side of the mirror at a face framing height.
Vertical Lighting
Despite its name, vertical lighting can often be styled horizontally or vertically depending on where you would like the fixture placed. Generally, a light would be placed vertically when flanking the sides of a mirror, and horizontally when placed above the mirror.

Vanity Light  – Tube in Chrome by George Kovacs
Bath Bars
Bath bar is a more general grouping of a wide variety of bathroom vanity lighting.  Because they are often designed in multiple size options, bath bars are perfect when you want to keep a consistent look throughout your home with bathrooms large and small.
Beyond Vanity Lighting
We've focused primarily on vanity lighting, however, it is still important to consider the big picture and include multiple layers of light into your design plan. The three types of illumination you should include when altering any room are ambient, accent, and task lighting.
Ambient light is general illumination that's often provided by ceiling fixtures, chandeliers or pendant lighting.
Accent lighting uses focused fixtures such as mini pendants or spotlights to emphasize specific features in a room.
Task lights create bright, even illumination in work areas. In the bathroom, that's your vanity or mirror.
Adding recessed lighting is an easy way to add a layer of light to your bathroom vanity. Recessed lighting provides ample lighting without interfering with the overall look of your bathroom.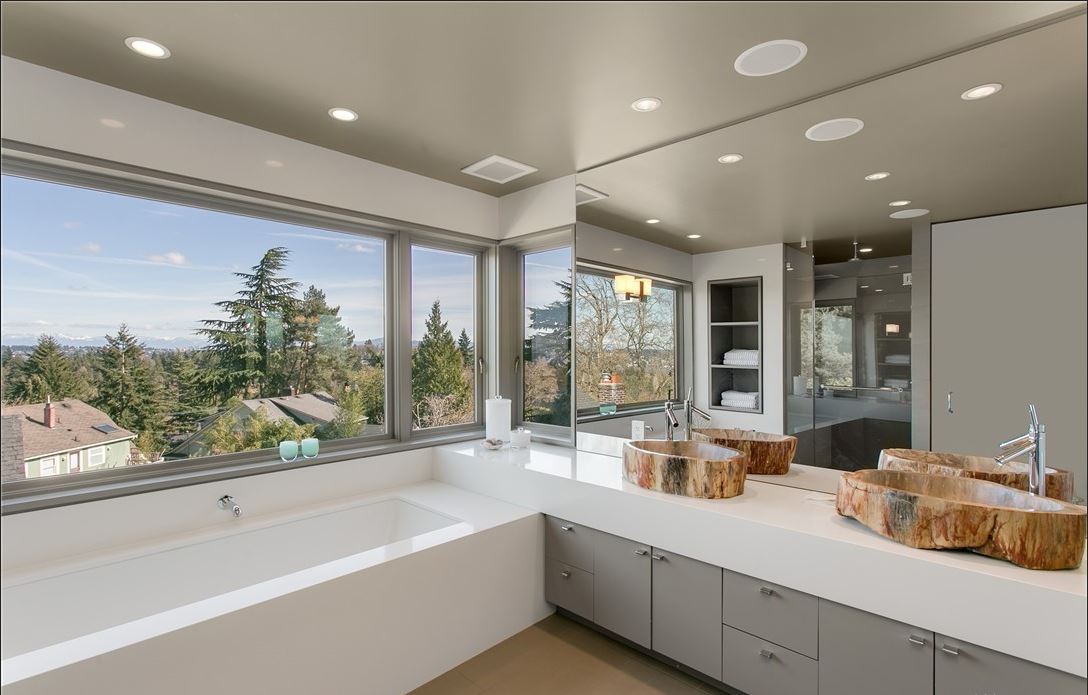 Recessed Lighting – Recessed Canless by Recesso
Connect With Us
For more lighting and design inspiration, follow us on  Pinterest, Instagram, and Facebook.