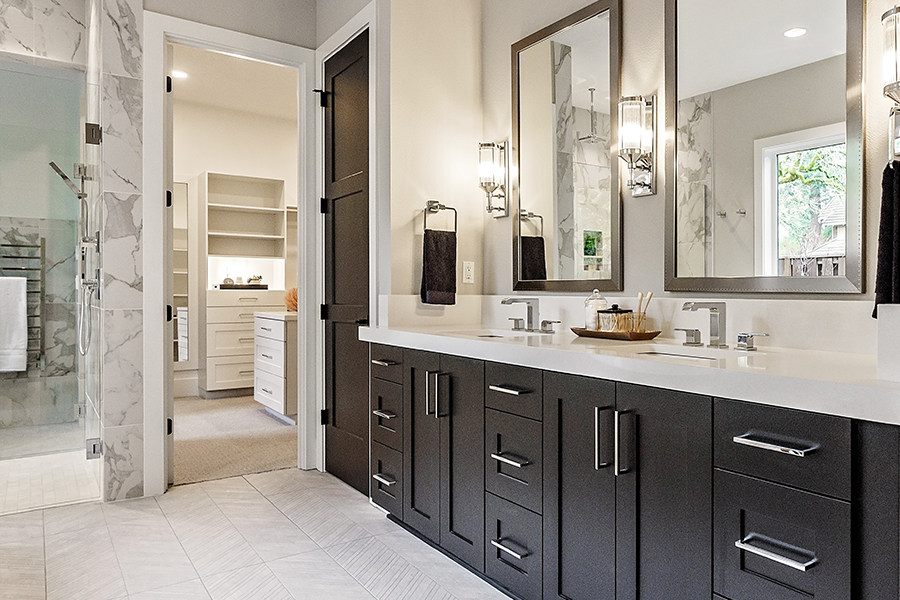 Not to be confused with the delicious bakery item — the scone — sconces are wall-mounted light fixtures you can use to add illumination to almost any room in your home. Take a tour of a medieval castle and you'll see examples of some of the earliest wall sconces hang on the walls in the form of torch and candle holders. While some wall lights have stylistic touches that hearken back to their fiery predecessors, the broad range of available fixtures makes it easy to find unique sconces that match your home's decor.
Flexible Lighting Options
When choosing the best sconces for your home, consider the type of illumination you're trying to provide. Uplights or fixtures with frosted shades create ambient light. Downlights produce more focused illumination, making them an ideal choice for task or accent lighting. You can also use sconces with transparent shades or decorative bulbs to create sparkling highlights. Another advantage of sconces is that because they're mounted directly on the wall, they add light without taking up floor or table space. Mix them with overhead or pendant fixtures to add layers of illumination to your room.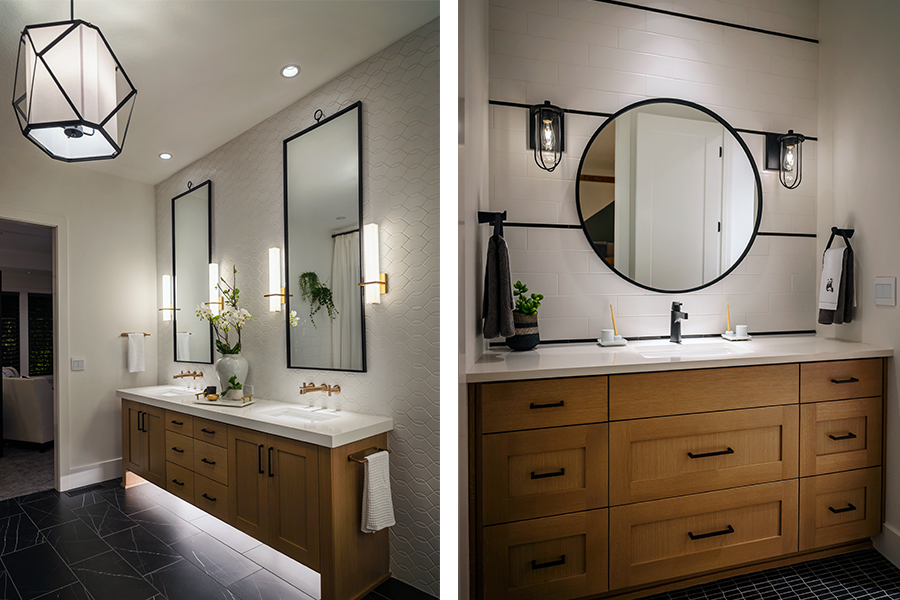 Nepal LED Sconce by Kuzco | Corbin Sconce by Homeplace by Capital Lighting
Choosing the Best Sconces
As you explore the many wall lights available, there are a few points you should bear in mind. The sconce's shade has the biggest impact on the kind of light it produces and its overall appearance. Fixture trims offer additional decorative options. Coordinate sconces with other lights in the room, or match them to other hardware such as plumbing fixtures or doorknobs. If you're using wall lights to provide task illumination, consider using switched sconces that let you turn the lamp on or off at the source.
Fixture Positioning
When using wall sconces for ambient lighting, spread them evenly around the room. Space them 8 to 10 feet apart horizontally for uniform lighting. Mount fixtures so their shades are at eye level, 5.5 to 6 feet above the floor, which minimizes glare from exposed bulbs. You may need to adjust your fixtures' spacing and height, depending on your room's dimensions and the style of shade chosen. If you're lighting high-traffic areas, consider using ADA-compliant sconces. They extend no more than 4 inches from the wall, so that they won't block walkways.
With accent and task illumination, which focus on a particular area of the room, your fixture placement options are more flexible. Position unique sconces above work surfaces or beside decorative elements. Again, keep them close to eye level to avoid glare from exposed bulbs.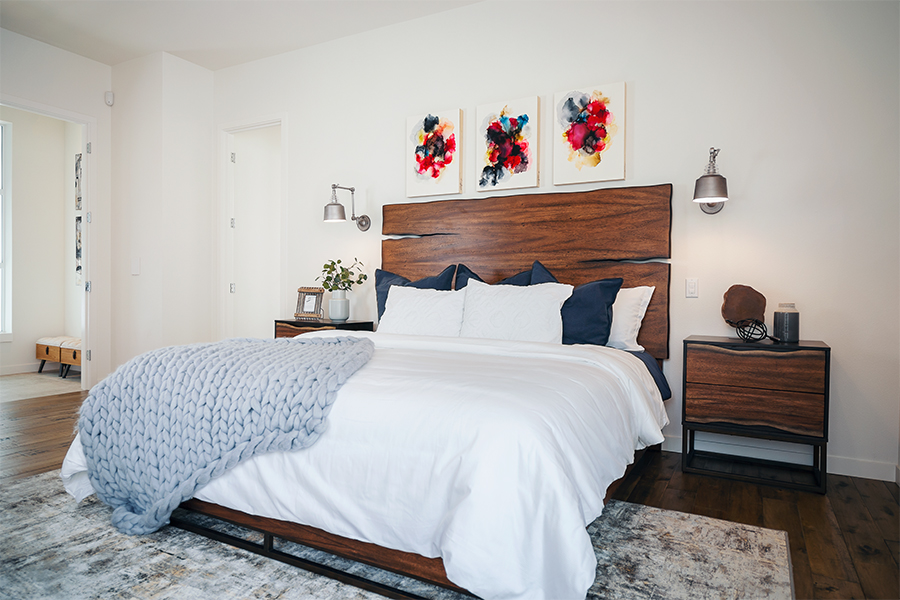 Swing Arm Lamp by Elk Lighting
Seven Sconce Ideas for Your Home
Sconces are often used to provide even illumination in hallways, but they can also bring light to other rooms. Use one of the ideas below, or change them up to create a look all your own.
Place downward-pointing, switched sconces with solid shades above nightstands to produce focused pools of light for late-night reading.
Position sconces on either side of a mirror or vanity to eliminate shadows and soften the light provided by an overhead fixture.
Use a pair of sconces on either side of a spatial focal point, such as a fireplace, French doors or large window. Sconces serve to highlight these spatial anchors, adding to the balance and attractiveness of the room.
Do you have a bathroom with an ornate or dramatic standing tub? Pairing sconces on either side of this unusual feature can highlight its uniqueness and tie it to the other features of the room for harmony.
Pair wall lights above a buffet with a chandelier over a central table to create layered illumination in the dining room.
Use wet-rated outdoor sconces to illuminate a sidewalk, entryway or garage door.
Highlight a unique piece of art or architectural feature with a single focused sconce, or use a pair of sconces on either side of a dramatic piece to add emphasis.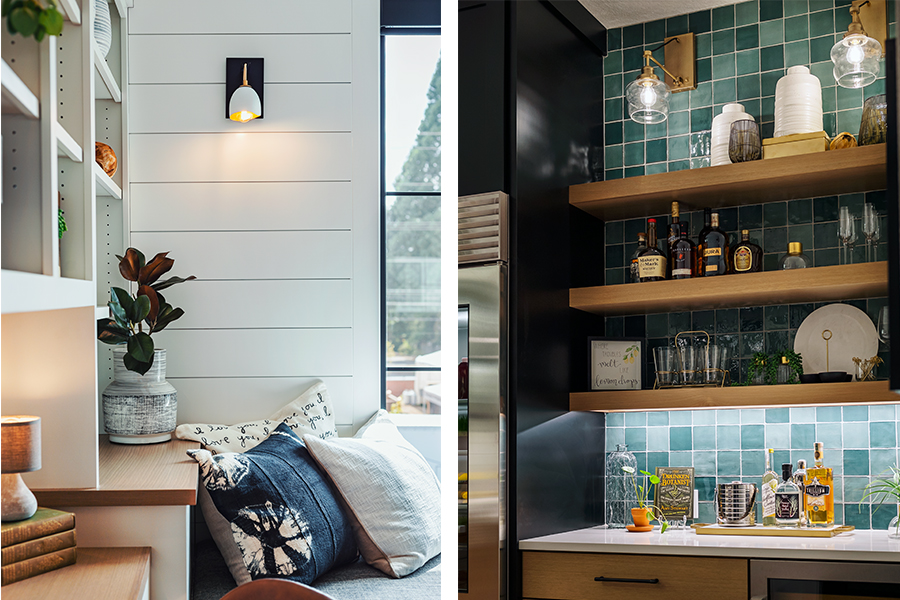 Nula Sconce by Hinkley | Aged Brass Sconce by Homeplace by Capital Lighting
Sconces are a flexible lighting option with historical roots that can provide ambient, accent or task lighting. Add a new layer of light to almost any space in your home with these decorative fixtures.
Connect With Us
For more lighting and design inspiration, follow us on  Pinterest, Instagram, and Facebook.