So, you've bought a new chandelier. Regardless if it was an impulse buy or something you've been planning for a long time to bring some sophistication to a dining room or foyer, you now have to figure out how to hang the darn — but gorgeous (we don't want to be disparaging here) — thing. Chandelier installation costs drop considerably, obviously, if you do it yourself.
Destination Lighting, with more than a century of lighting experience, has complied a few pointers about what to do and not to do when installing a new chandelier.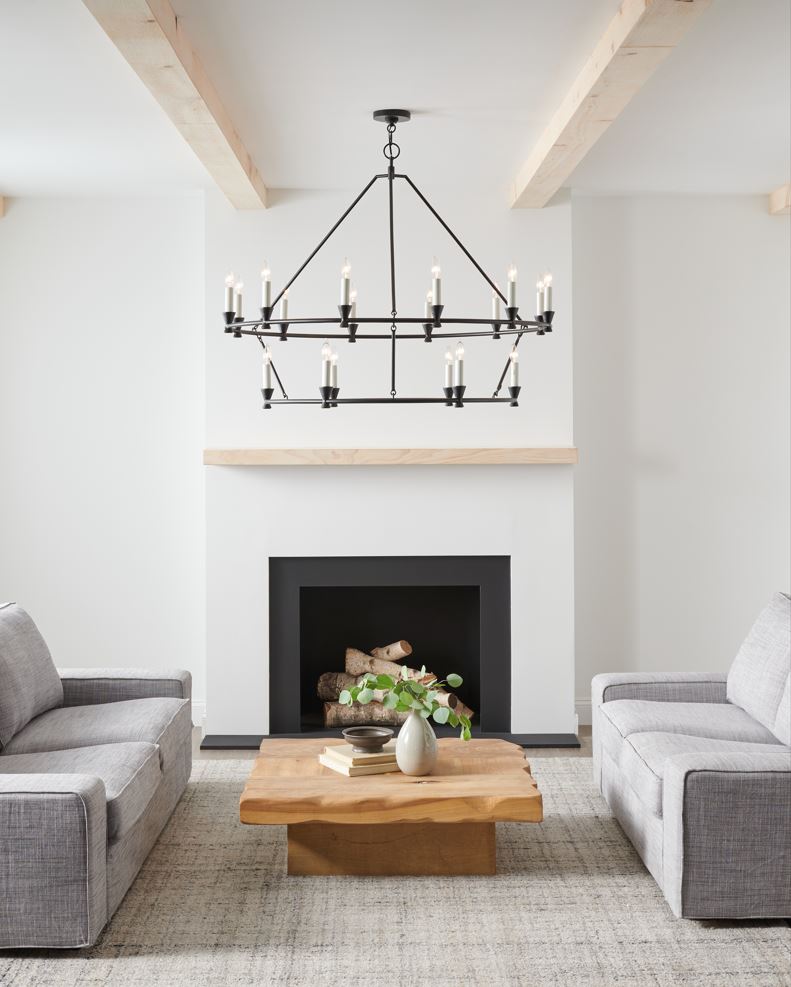 Chapman & Myers 49 1/8-inch Keystone Aged Iron Two Tier Chandelier by Generation Lighting
A Simple Chandelier Installation Guide
For this guide, we'll assume you're installing a new chandelier where an old chandelier used to hang — or at least a suitable light fixture already exists. If installing a chandelier where no wiring or fixture exist, if you don't have the prerequisite electrical skills, for the love of Valhalla, consult with or employ an electrician to help you.
First, we'll look at what you need to do before installing your chandelier, including things to verify to ensure you've purchased the correct sized chandelier. Then, once you're confident you've picked the right spot and light, we'll get into how to install a chandelier.
Chandelier Pre-Installation
Shut Off the Power
Before you do anything else, check the fuse box or circuit breaker and make sure you shut off the power. Be safe and never mess around with live wires. Naturally, chandelier installation should take place during the daytime, providing you with natural light while you work. Once the power supply is turned off (triple-check this), you can remove the old fixture if necessary, which means it's still in place.
Test Beam Strength
If hanging a similar-sized chandelier to one that dangled from the same spot before, chances are the beam or strut can bear the load. If installing a chandelier where only a simple light hung, or opting for a larger chandelier, ensure that the beam and strut can take the additional weight.
Measure Out the Correct Height
A few simple guidelines exist to help you sort out the correct height to hang a chandelier. The first point to pay attention to is whether you'll be installing your chandelier above a dining room table, or if it will hang above a floor with no furniture directly below it. An improperly hung chandelier looks awkward, defeating the "class-things-up" reason you bought it for.
Chandelier Installation Above a Table: Hang your dining room chandelier roughly 30 to 32 inches above the tabletop. This rule applies to 8-foot ceilings. For ceilings higher than 8 feet, you can either go with a taller chandelier with additional length, or add approximately 3 inches of height above the table for every extra foot of ceiling height (past 8 feet).
How to Install a Chandelier on a High Ceiling: When hanging a chandelier above a floor, like in a foyer, in most instances it should be in the center of the room. At a bare minimum, a chandelier should hang at least 7 feet above the floor, even from an 8-foot ceiling. Also, it should hang at window level, visible from the outside your home. For a two-story foyer, the bottom of your chandelier should be level with the second story.
Double-Check Your Chandelier Size
Hopefully, you've purchased the correct sized chandeliers for the room where you intend to install it. Before hanging the chandelier, make sure it's the appropriate size. This will save you from frustration and headaches later on.
The formula here is easy to follow: If a room is 15 feet by 18 feet in size, that adds up to a total of 33 feet. Simply convert feet to inches, and voila, your chandelier should be approximately 33 inches in diameter.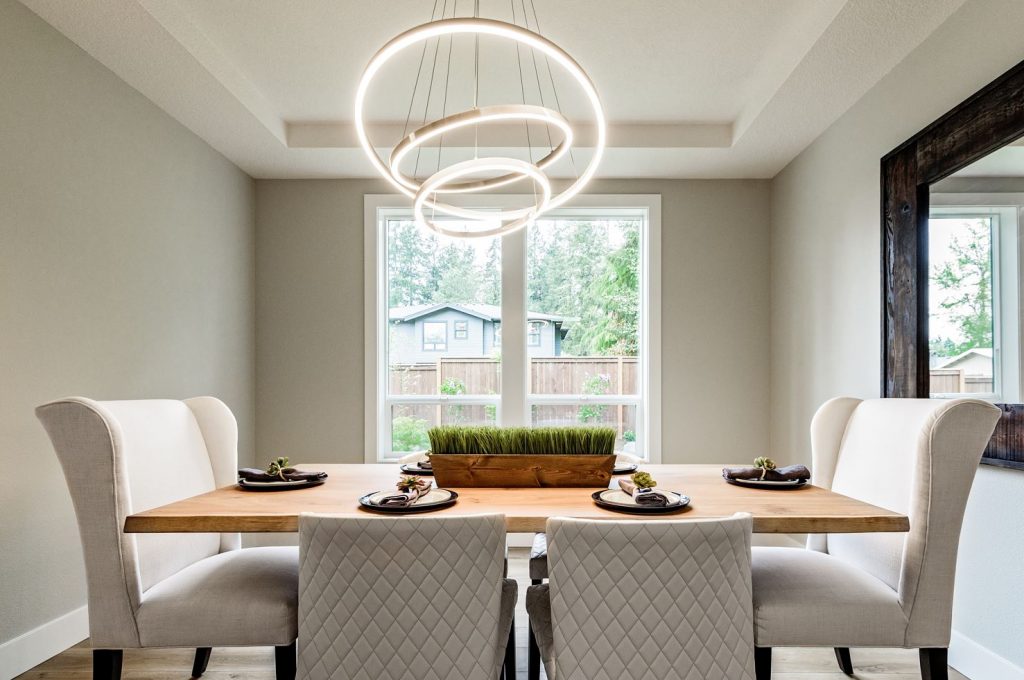 Modern 32-Inch Triple Ring LED Pendant Light in Satin Nickel Finish by Design Classics Lighting
Chandelier Installation
Remove the Old/Original Light Fixture
Now that you know the height to hang your appropriately sized chandelier, and you're sure the power supply has been shut off, remove the old light fixture if you haven't done so already.
Install the New Chandelier Mounting Bracket
Read and then re-read the directions that came with your chandelier. After you've unscrewed the old mounting bracket, attach the new one to the electrical box. Make sure you've positioned the electrical box where you want it before mounting the bracket.
Wiring and Hanging Your Chandelier
Again, follow the instructions that came with your chandelier. In most instances, these are the final chandelier installation steps:
Weave or thread the electrical wire through the chandelier chain
Place the canopy and lock nut down the chain, then hang the chandelier.
One the chandelier is attached to the junction box, wire the fixture (power off, begin with the ground wires). Secure the wires inside the canopy.
Finish the installation, add the lampshade, then screw in the light bulbs (if you forget this last step, you'll have to break out the ladder again).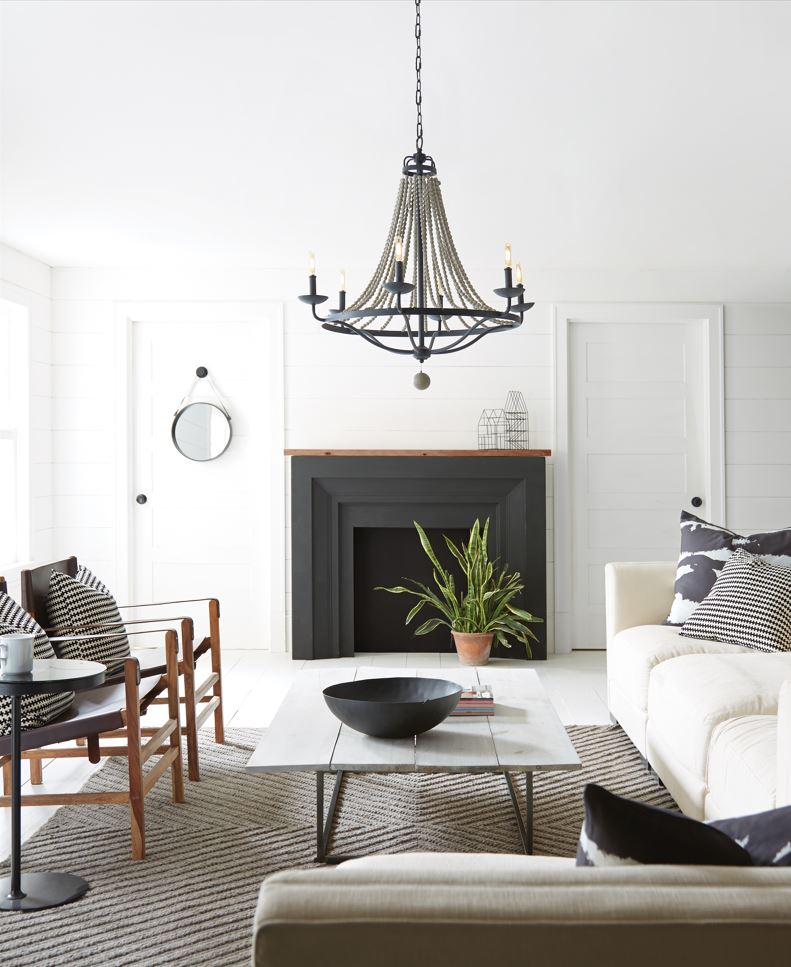 Nori 6-Light Chandelier in Dark Weathered Zinc & Driftwood Grey by Generation Lighting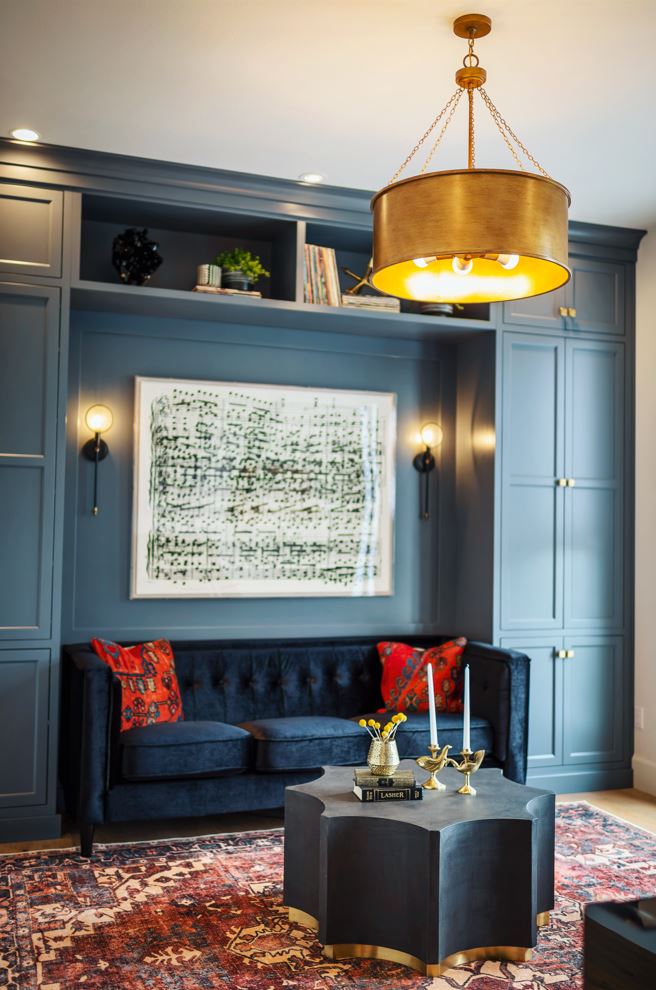 Rochester Gold Patina Pendant Light with Drum Shade by Savoy House Lighting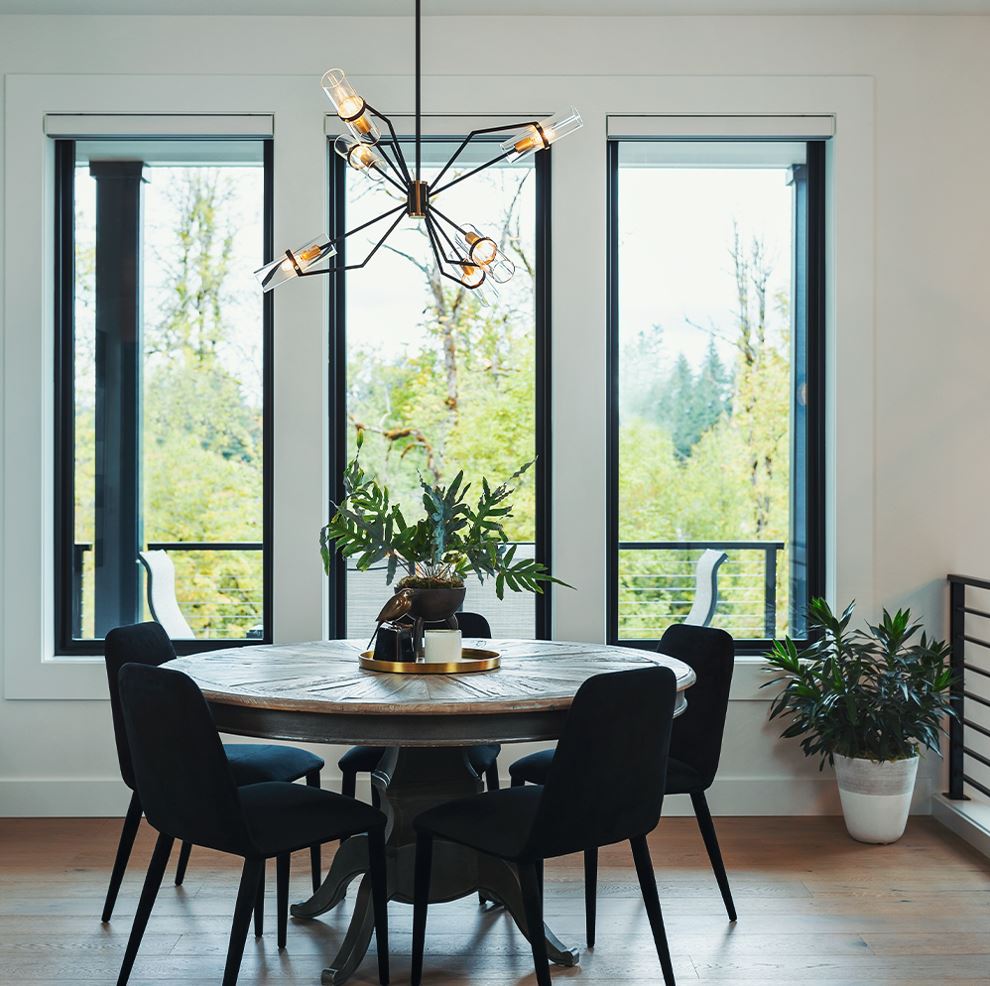 Raef Textured Black & Polish Nickel Chandelier by Troy Lighting
And now, a fetching new light has entered your world. Take a look at our Instagram and Pinterest pages for more chandelier inspo.