The SCENE MASTER™ Smart Chandelier by Dolan Designs
Complete your smart-home setup with the SCENE MASTER™. This innovative smart chandelier is the missing element of your technologically enhanced lifestyle.
Hidden within its sleek industrial design, the SCENE MASTER™ has three distinct layers of lighting that can be used to create countless scenes. LED up-lighting, LED down-lighting, and ambient lighting can be controlled independently or in combination to set the perfect mood. No additional wiring is required to enjoy the full functionality of the SCENE MASTER™ chandelier. Wireless technology is incorporated directly into the fixture by including three pre-installed Lutron Caseta dimmers within the chandelier's canopy. This technology is what makes it possible to transition easily from one scene to the next.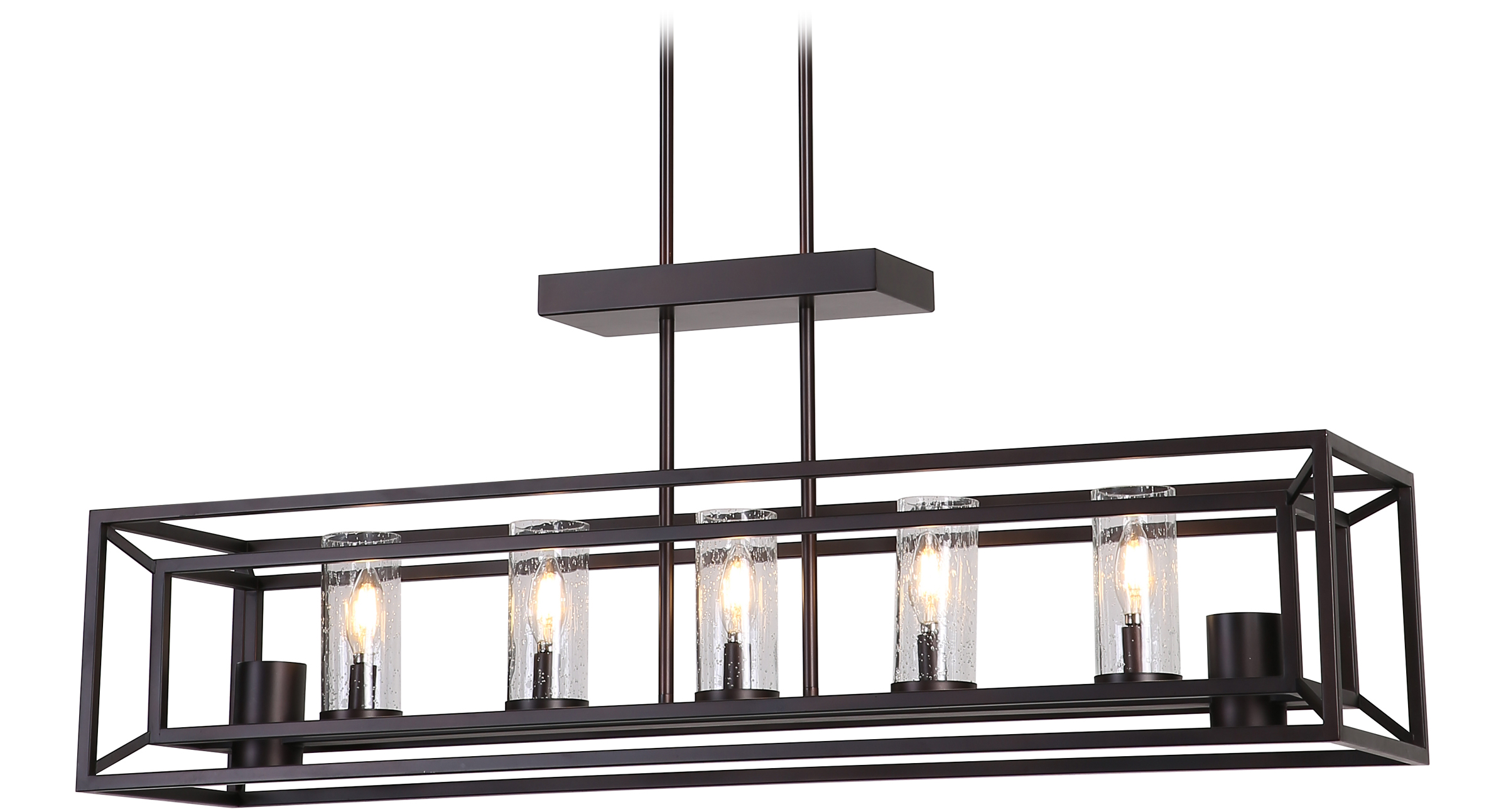 Scenes are programmable and customizable, work in unison with countless smart home devices, and are only limited by your imagination. Want to impress a dinner date?  Set your SCENE MASTER™ to dim as your Lutron Serena Shades lower and your Sonos speakers queue up a romantic playlist. Going on vacation? Create peace of mind and added security by setting your SCENE MASTER™ to change scenes throughout the evening giving the illusion of an occupied and active home.
Lighting Design
Layers of lighting, including ambient, task, and accent lighting are a fundamental element of design. Ambient lighting creates the base layer of lighting for a room, task lighting is best for specific tasks like reading or food preparation, and accent lighting is used to draw attention to areas of interest. Good lighting design incorporates multiple layers of light within the same space to ensure that proper illumination is available at all times. Within a single fixture, the SCENE MASTER™ provides all three basic layers of lighting to simplify your lighting plan and add interest to your space.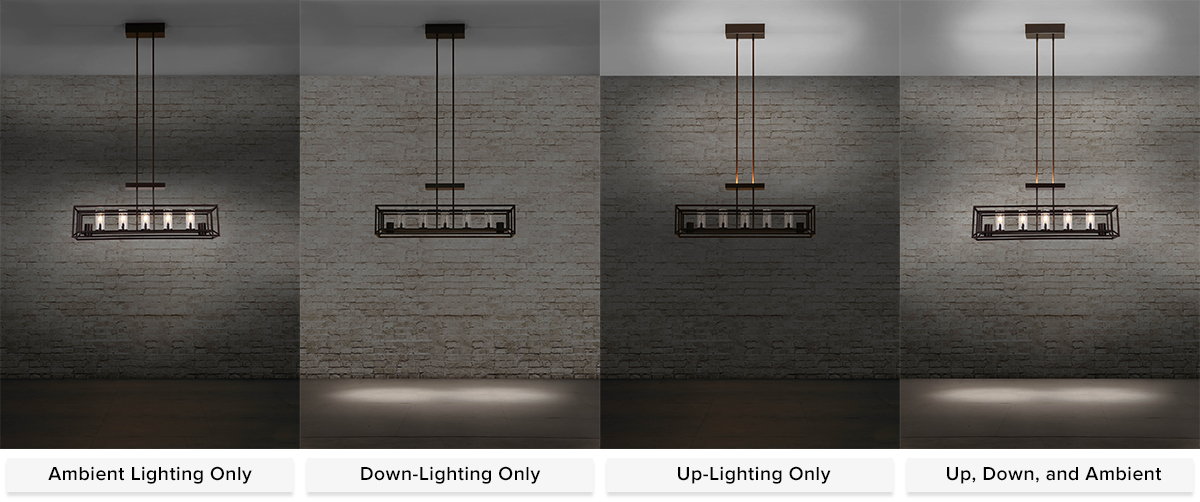 Security
The SCENE MASTER™ provides added security for your home. Use the Lutron app on your smartphone to turn on your lights before you enter your home. Want to give the appearance that you're home while you're on vacation? Program your Lutron app's Home Away feature to turn your lighting on and off between the hours that you set.
Integration 
The SCENE MASTER™ smart chandelier is not a stand-alone product. The SCENE MASTER™ ships with three Lutron Caseta dimmers pre-installed in the canopy along with a three-scene Lutron Pico wireless remote. The remote can take place of a traditional switch, or it can be mounted in a new location. No additional wiring is needed as the remote operates wirelessly. By having the chandelier powered by Lutron Caseta, the SCENE MASTER™ takes your smart home to the next level, pairing seamlessly with Apple HomeKit, Google Assistant, Nest, Honeywell, Carrier, Sonus, Ecobee, Lutron Serena blinds and the complete range of Lutron Caseta dimmers and switches.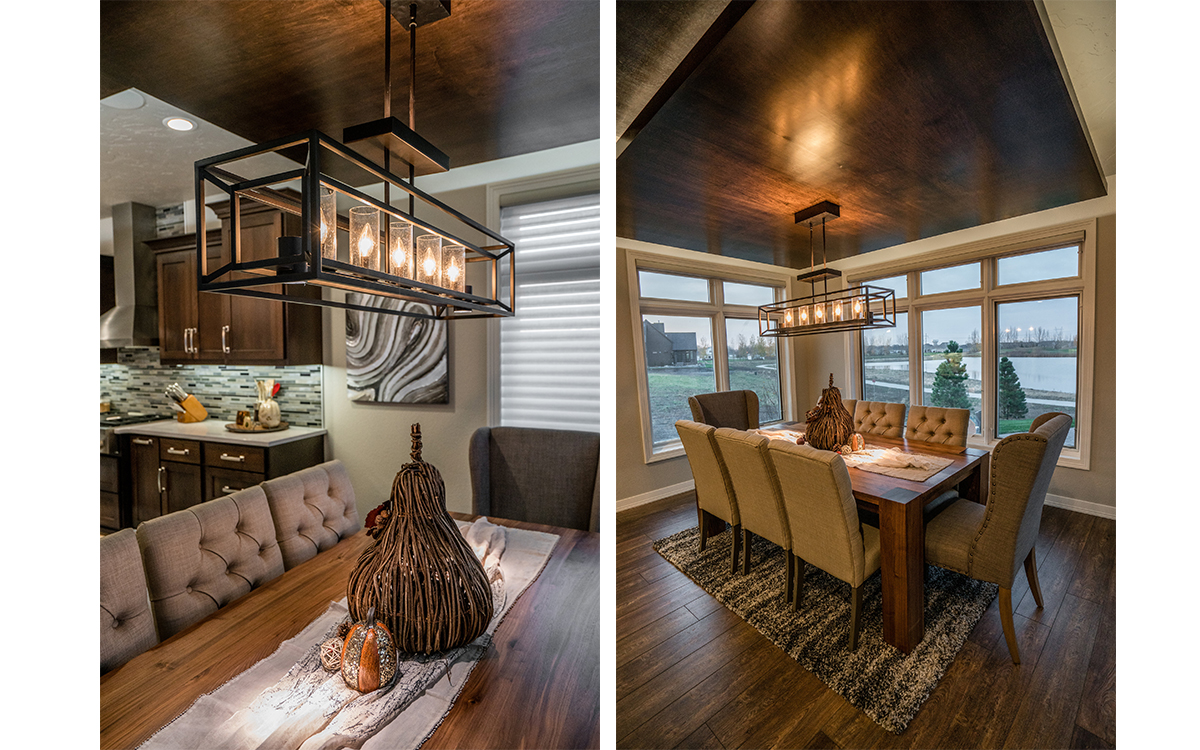 Features 
After downloading the appropriate app and connecting the Caseta Smart Bridge (not included), you can control the SCENE MASTER™  smart chandelier from your smartphone or tablet. Take control of the chandelier from anywhere in the world when you have internet access. Want to control the chandelier without your phone or tablet? No problem! Activate voice control using Apple HomeKit, Amazon's Alexa or Google Assistant to change scenes or turn the chandelier on or off.
Two Soraa Optical Light Engines serve as the LED down-lights. Further, customize your lighting design by using the included Soraa magnetic Snap System lenses to change the beam spread. You can easily change the beam spread from the standard 10° beam spreads to a 25°, 35°, 60°, Square or Linear beam spread. With a range of 10° to 60°, you can choose the smaller beam spread to accent a centerpiece or use a wider beam spread to flood the tabletop with light. *10° lens is built-in, 60° is included, and other lens options are available.
Application 
Install your SCENE MASTER™  smart chandelier in the dining room or over the kitchen island to create a variety of lighting effects from a single chandelier. The SCENE MASTER™ is the solution to the wiring dilemma for thousands of homeowners. Many homeowners would love to have all the benefits of a modern lighting design but do not want to cut into their ceilings. The genius of the SCENE MASTER™ is that we incorporated the technology into the fixture so no additional wiring is needed. Whether you have a new construction project or an existing home you can now incorporate lighting into your smart home technology.