Pocket Guide: Beam Spread
Use our beam spread guide to align the bulb, fixture, color temperature, and wattage to create the perfect lighting setup. With our help, it's easy to find light bulbs that can light up the room both literally and figuratively.
What is Beam Spread?
Beam spread is the amount of space a light covers from different distances. As light moves away from a reflectorized light source, it spreads out and becomes less intense. Use this information to achieve the optimal light intensity for any task, environment or room.
A simple calculation to figure out beam spread is to multiply the angle of the beam by the distance. The beam spread chart below gives you a quick reference for common light angles and distances.
| | | | | |
| --- | --- | --- | --- | --- |
| Degree of Light | At 5 Feet | At 10 Feet | At 15 Feet | At 20 Feet |
| 10 | 0.9 feet | 1.8 feet | 2.7 feet | 3.6 feet |
| 15 | 1.35 feet | 2.7 feet | 4.05 feet | 5.4 feet |
| 20 | 1.8 feet | 3.6 feet | 5.4 feet | 7.2 feet |
| 25 | 2.25 feet | 4.5 feet | 6.75 feet | 9 feet |
| 40 | 3.6 feet | 7.2 feet | 10.8 feet | 14.4 feet |
| 45 | 4.05 feet | 8.1 feet | 12.15 feet | 16.2 feet |
| 60 | 5.4 feet | 10.8 feet | 16.2 feet | 21.6 feet |
| 90 | 8.1 feet | 16.2 feet | 24.3 feet | 32.4 feet |
| 120 | 10.8 feet | 21.6 feet | 32.4 feet | 43.2 feet |
Choosing the Right Style of Bulb for the Job
A light bulb is a map for the light it releases, determining a light's distance and direction. Omni-directional light bulbs emit light equally from every part of the bulb, allowing the beam to spread in every direction.
Uni-directional and directional bulbs give more guidance to the beams they create. The beam spreads at an angle of 180 degrees. This type of bulb provides more focused light than an omni-directional light bulb.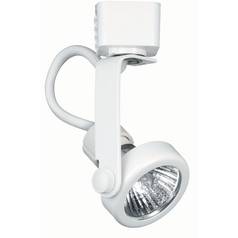 If you need more concentrated light, compare spot lights and flood lights. Manufacturers define spot lights and flood lights in slightly different ways, so it's important to evaluate each light individually. Flood lights often range from 25 degrees to 120 degrees, creating a wide floodlight beam spread. Spot lights are often limited to narrow beams of 25 degrees or less. Flood lights and spot lights offer a range of ways to highlight objects and areas. A flood light casts a broad, bright light on a wide area. Light comes from a smaller angle, creating a light that becomes more diffused at long distances. Spot lights are optimal for accenting specific items and small areas. The narrow angle of the light keeps the beam in a concentrated area.
Bulb Types and Their Benefits
Reflectorized bulbs use a variety of chemicals and technologies to give off lights of different brightness and colors. While planning a room's lighting scheme, think about the type of ambiance you want to establish.
PAR-type light bulbs use parabolic anodized reflectors to reflect light outward. This feature gives you precise control over the direction and focus of the beam. MR-type bulbs are similar. They utilize multifaceted reflectors. MR-type light bulbs are typically very small, offering impressive beam control. They emit a bright white light that creates a dramatic effect. Bulbs labeled as R-type have bulged reflectors, a design feature that diffuses light and causes a softer transition between lit and unlit areas. The frosted face of R-type bulbs further smooths a beam's edges.
Compact fluorescent bulbs and LED bulbs are known for their energy efficiency and longevity. Since LED lights offer intense brightness, all LED beam spread options make the most of your space.
With halogen and xenon bulbs, you can create a range of colors. Halogen bulbs give off crisp white lighting, while xenon light bulbs are warmer in tone. Both options have reliable color rendering indexes, so they don't distort the colors of the objects they illuminate.
Incandescent bulb options are functional in many applications and settings. They're known for their warm light.
Shining a Light on Placement
Choosing the appropriate bulb shape and type makes for the perfect lighting scheme in any setting. When selecting outdoor lighting, consider whether you want to improve home security with a flood light or accent your landscaping with spot lights. Excessive brightness can be too harsh for plants, so warm-toned bulbs are ideal. R-type bulbs, LED lights and incandescent bulbs are popular options.
Flood lights and spot lights work well with recessed lighting fixtures. To build an ambiance that suits working and studying, look into omni-directional and unidirectional lights. Spot lights and halogen lights provide the brightness you need to focus.
Whether you're lighting an outdoor garden, a bedroom or a kitchen island, a beam spread guide helps you choose the right bulb for any setting. Play with different bulb shapes to mix wide and narrow beam spreads in your home.