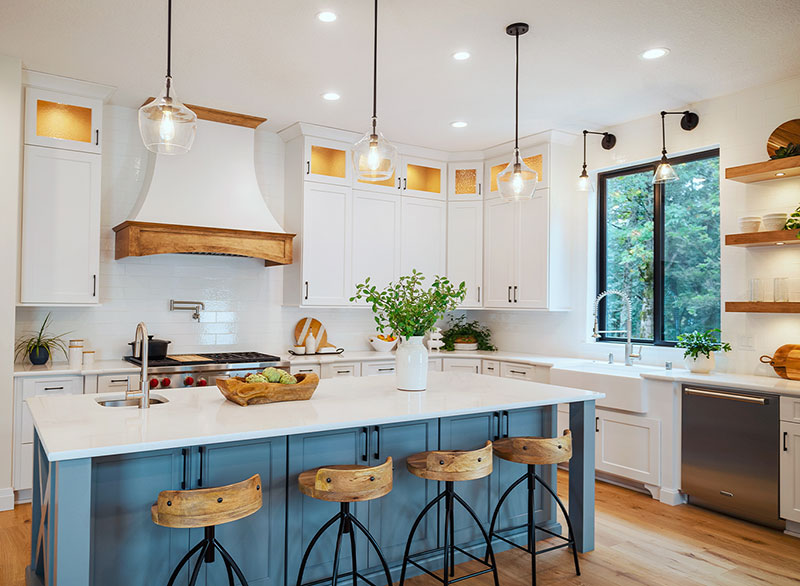 Vintage Lighting – Serra Pendant by Design Classics
For a light fixture or any other item to be considered truly vintage, it must be at least 20 years old. Vintage style lighting, however, is in current production but draws inspiration from designs and materials that were popular at least 20 years back and further. With such a broad timeline, vintage lighting encompasses many forms, materials, and finishes. Destination Lighting carries over 9,000 vintage style lights to help you add nostalgic charm to any room.
Characteristics of Vintage Lighting
Indicators of vintage-style lighting are metal shades in pastel-colored finishes; glass shades in tinted, milky or prismatic options; simple silhouettes; and vintage style bulbs. Bulbs are often a central feature of vintage lighting fixtures, especially now with the popularity of Edison-style, or filament, light bulbs.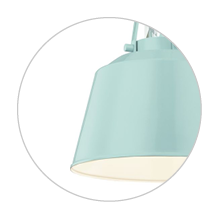 Colored Metal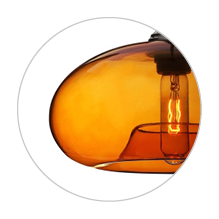 Tinted Glass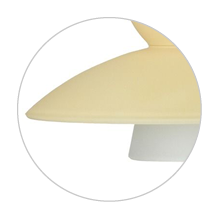 Milky Finish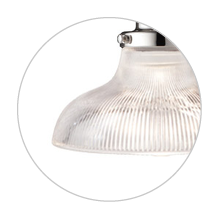 Prismatic Glass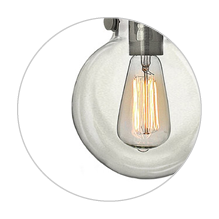 Edison Bulb
Although it may appear that the best style elements for a vintage theme would be antiques, this is only true to a point. Some well-preserved or restored antiques may definitely advance your room's vintage feel, but having too many creates a "relic" feel. You should look for vintage furnishings and décor that are inspired by days gone by, but that retain current relevance and freshness.
Combining Vintage Lighting with Décor
In terms of furnishings, this might be something with contemporary styling, but with a touch of vintage in a weathered finish. Or, you could find something that is painted or finished in a trendy color, but that has some extra embellishment that stylistically ties it to the past.
Another material to work with is fabric, the pattern and texture of which can evoke a vintage feel. For example, consider incorporating some polka-dots in your window coverings for a '50s feel; deep colors of velvet or satin, perhaps in pillows or lampshades, that are reminiscent of the Victorian era; or tasteful use of fringe or tassel embellishment.
When striving for a vintage theme, it is important not to overdo the look, which can push charm into the zone of cluttered or tacky. It's also vital to remember that to succeed in this specific theme, you need to be consistent with lighting, furnishings and décor. Just the addition of a contemporary glass-and-metal coffee table, for example, could destroy the overall effect.
Product Examples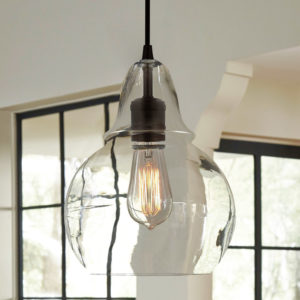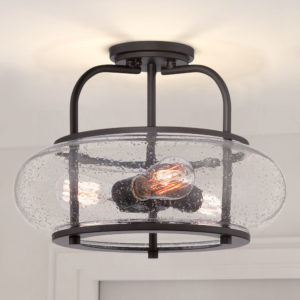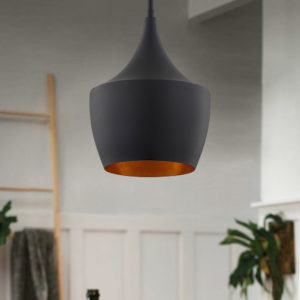 Style Inspiration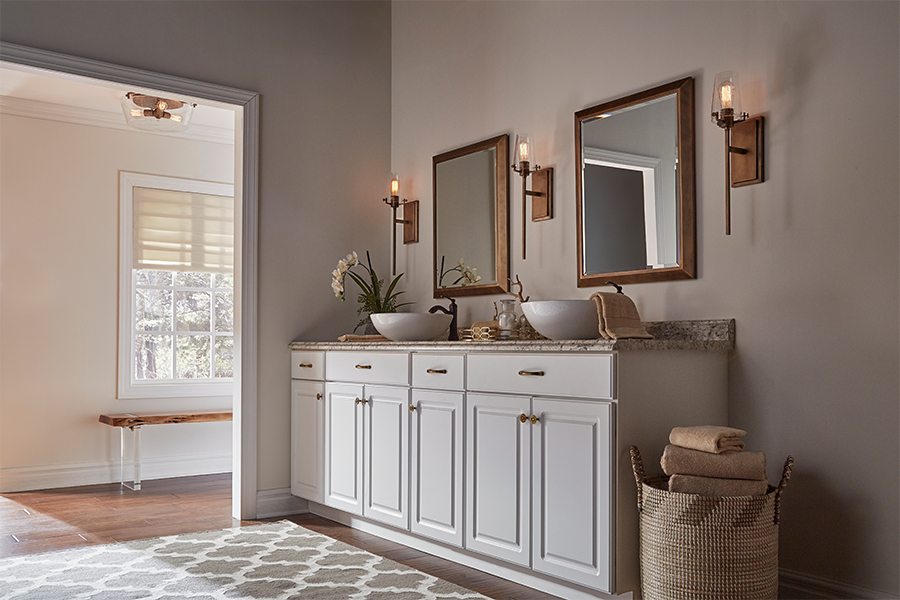 Alton Drum & Sconces by Kichler Lighting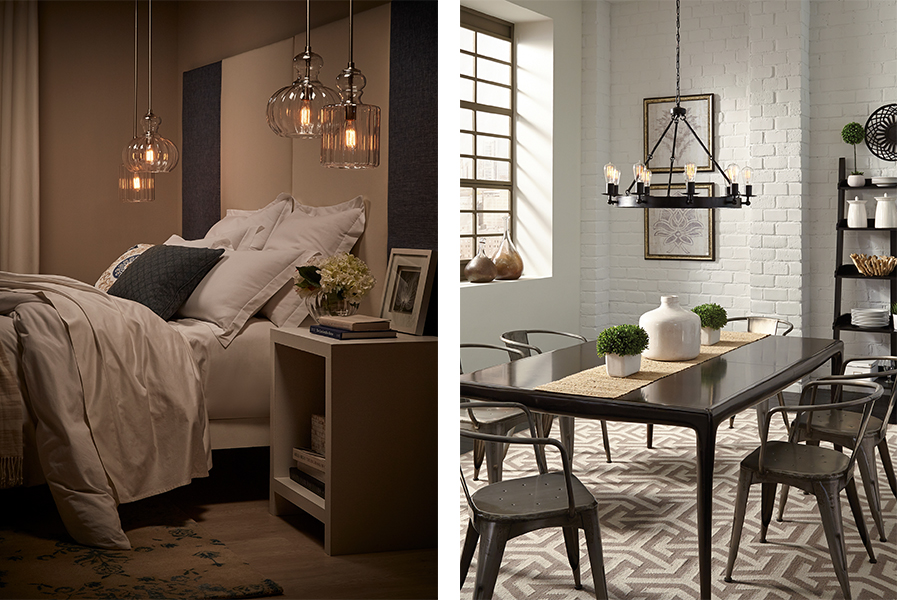 Riviera Pendants by Kichler | Ravenwood Chandelier by Sea Gull Lighting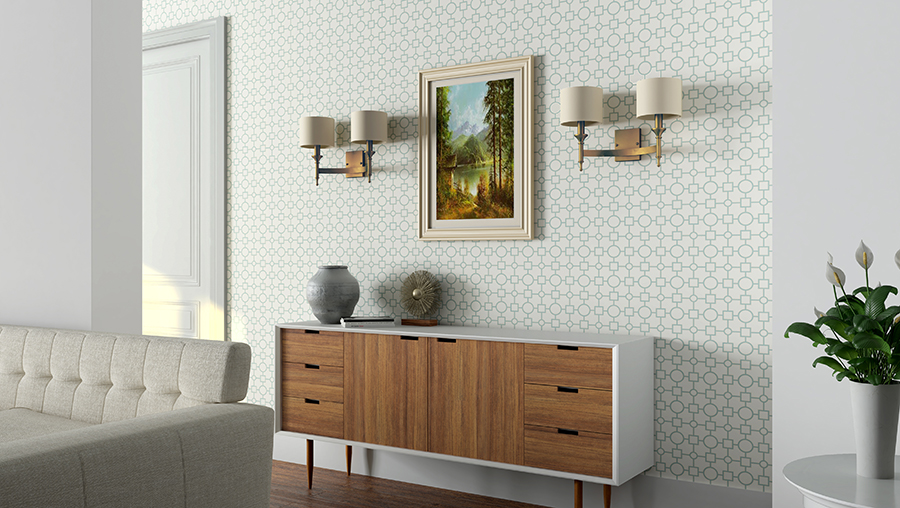 Fairmont Sconce by Maxim Lighting
Related Styles
Within the vintage style are two popular sub-styles, industrial and schoolhouse. These sub-styles come from a vintage era but have distinct characteristics and are often considered to belong to their own separate categories.
Stay Connected
Can't get enough lighting? Follow us on Pinterest, Instagram, and Facebook!
You might also like