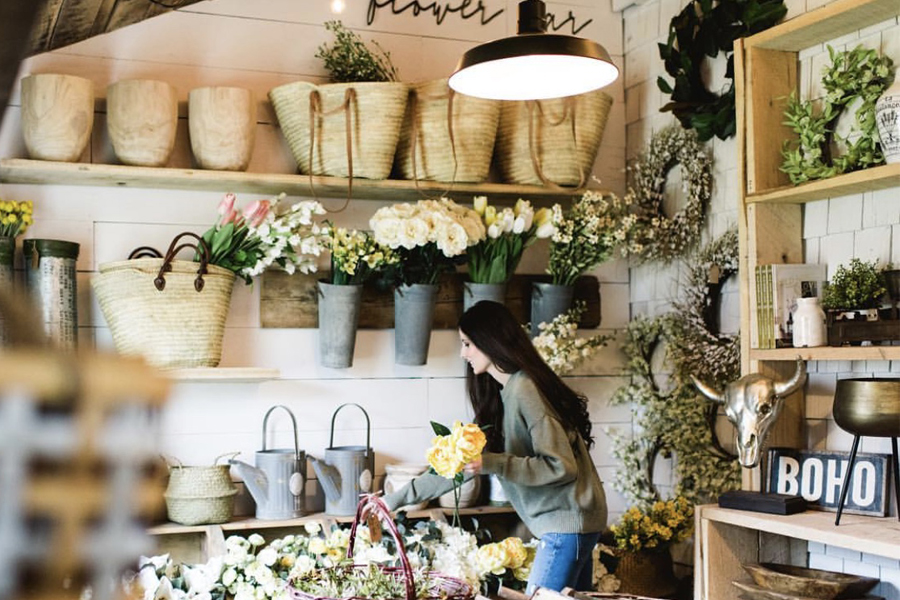 Gray Apple Market  | Barn Lights by Recesso
Sarah Inch, interior designer, and owner of Gray Apple Market and Design chose to light her market, inside and out, with our favorite barn lights by Recesso. The picturesque market sits on twelve acres filled with wildflower, pumpkin, and sunflower fields in York, Pennsylvania. This is the place to go if you're looking for modern farmhouse decor and inspiration.
Gray Apple Market is coming up on their one-year anniversary and we thought that this would be a great time to check in with Sarah to talk about the first year of her new business and her passion for design.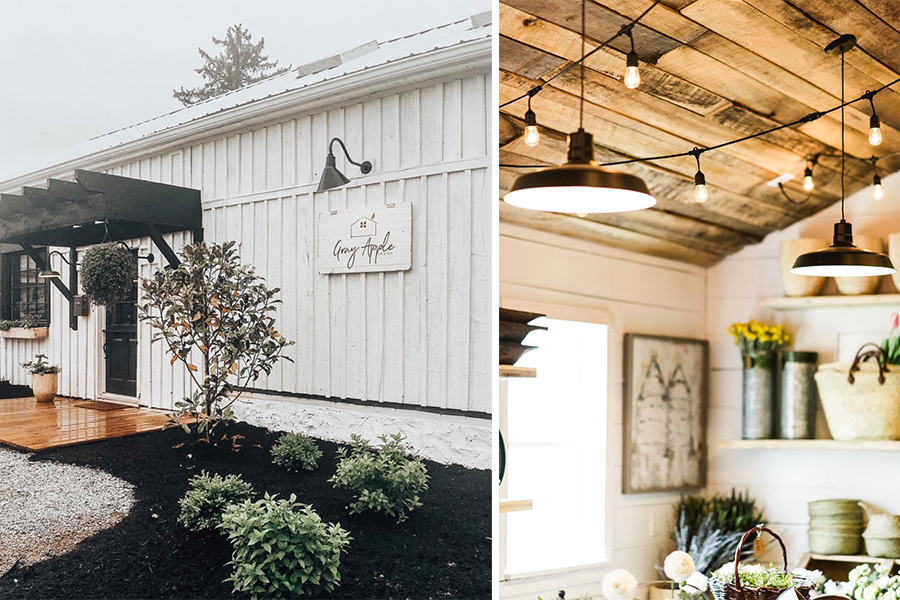 Gooseneck Barn Light by Recesso | Barn Light Pendant by Recesso
Q & A with Interior Designer and Market Owner, Sarah Inch
Destination Lighting:  How long have you been designing?
Sarah Inch:  I have been designing for about five years. I started with decorating for friends and family, and then for clients, and it eventually evolved into full-fledged interior design. I received my diploma in the field and started my own interior design company. The shop came after. Clients and friends would always ask me where I got all of the décor to stage and decorate homes, so I knew I wanted to one day open a shop where I could bring all those items together and provide a physical place for people to shop.
DL:  You're coming up on the one-year anniversary of opening Gray Apple Market, what is something you've learned through being a shop owner?
SI: Something I have learned through being a shop owner is that every customer has their own style, taste in décor, and home décor needs. If you focus on items that you love only, you will only appease a small group of people. Being able to branch out from your own personal style, try new items in the shop, and have an eye for a variety of décor is important for your home décor shop to be successful.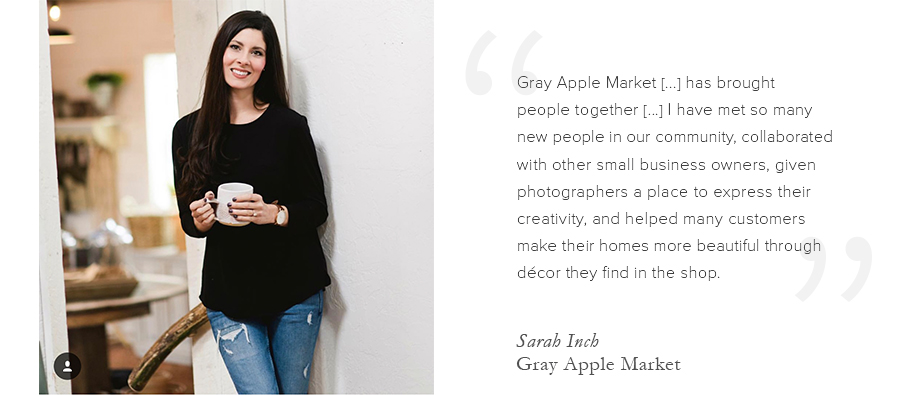 DL:  What has been a high point of owning a shop?
SI: A high point of owning Gray Apple Market has definitely been how much it has brought people together and the excitement I receive from customers right when they walk in the door. We are very grateful for how fast word has traveled about the Market. We have customers visit us that have traveled from two hours away some weekends. I have met so many new people in our community, collaborated with other small business owners, given photographers a place to express their creativity, and helped many customers make their homes more beautiful through décor they find in the shop. It truly is a blessing to provide a positive influence in the community by doing something that I love.
DL:  In a typical week – How much time do you spend at your shop? How much time do you spend on interior design work?
SI: There really is no "typical week" when owning an interior design company as well as a home décor shop. Every week is different, but for the most part, the beginning of the week is spent working on design projects for clients, working with my husband on homes we are renovating throughout York and Lancaster PA, and of course, various responsibilities that need to be addressed for the shop. Thursdays are usually spent getting the shop ready for the weekend; putting out new merchandise and organizing. Friday-Sunday I am at home in the store! These three days are usually dedicated to being in the shop, and then evenings are spent with family.
Barn Lights by Recesso | String Lights by Design Classics
DL:  How important is lighting in your design work?
SI: Lighting is super important when it comes to design. It truly is what sets the tone for the style you choose for your home or project. Décor is played off of the style lighting you choose, as well as finishes in hardware and even furniture.
DL:  Is there an aspect of design that you get most excited about?
SI: One of the most exciting parts of renovating entire homes is choosing a style and pulling all of the pieces together. Modern farmhouse is what I am most known for. It's the décor style I carry the majority of in the Market, and it's usually the style clients are looking for when they hire me to help with their homes. However, when we purchase a home to flip through our renovation company, it's fun to work with different styles and really get creative. Our most recently completed renovation in Lancaster City, PA was a mid-century modern style row house.
DL:  What is your favorite room to design or decorate?
SI: My favorite room to design and decorate is the kitchen. The kitchen is the heart of the home. It is where I personally spend the most time in our own home, it is where friends and family gather, and it's the room in the home with the most detail. I usually start with the kitchen; choosing lighting and colors and finishes, and then navigate throughout the rest of the home design.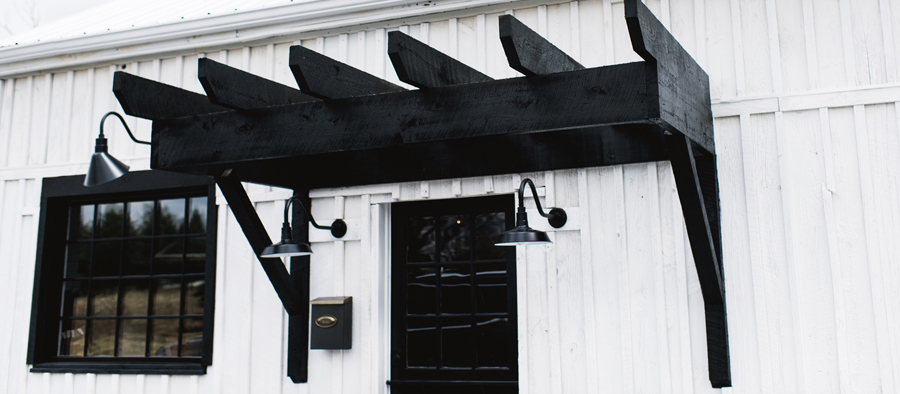 Gooseneck Barn Lights by Recesso 
If you're in the area, be sure to visit Gray Apple Market in York, PA, or,  if you can't make it in person shop the Market online.
Stay Connected
For more lighting and design inspiration, follow us on  Pinterest, Instagram, and Facebook.