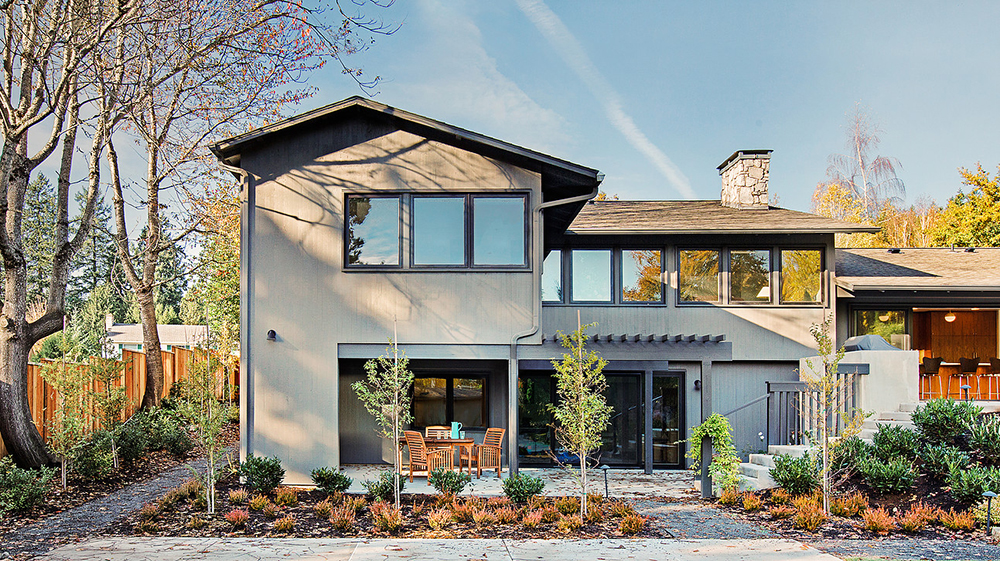 Where: Portland, OR
Who: Remodel & Renovation of a Midcentury Ranch
Challenge:
Well constructed, but a bit outdated, this split level mid-century ranch in Portland, OR required a much-needed facelift to usher it into the modern era. Typical of homes built during the time period, certain sections of the house were more closed off than the open floor plans we see today. The kitchen was dim and boxy, while the living space felt small and uninviting. The new occupants-a young married couple with 2 kids (and another on the way), required a home that balanced design and spaciousness to accommodate their growing family. 
The challenge was to keep the spirit of the mid-century style while addressing the needs of a functional contemporary home.
Solution:
Luckily, remodels and renovations are what the M.O.Daby design team does best. Angela and Matt rolled up their creative sleeves and started by reevaluating and redesigning the floor plan. They started off by removing walls-connecting the kitchen, dining and living room. Next, they reoriented the kitchen layout to run parallel with the backyard and added glass sliding doors along the back of the house to create more natural light. To increase space, they added a small section to the house to lend an extra bedroom, while reshaping the master suite.
They finished it off by focusing on the details. New kitchen tiling exemplified the mid-century look, along with globe and the under-cabinet lights from Destination Lighting to keep the counters looking fresh and clean.
We consider this mid-century ranch project a highly successful transformation from an aging habitat to a modern masterpiece.
Design: Matthew O. Daby – m.o.daby design
Interior design: Angela Mechaley – m.o.daby design
Construction: Hayes Brothers Construction
Photography: Erin Riddle – KLIK Concepts
Before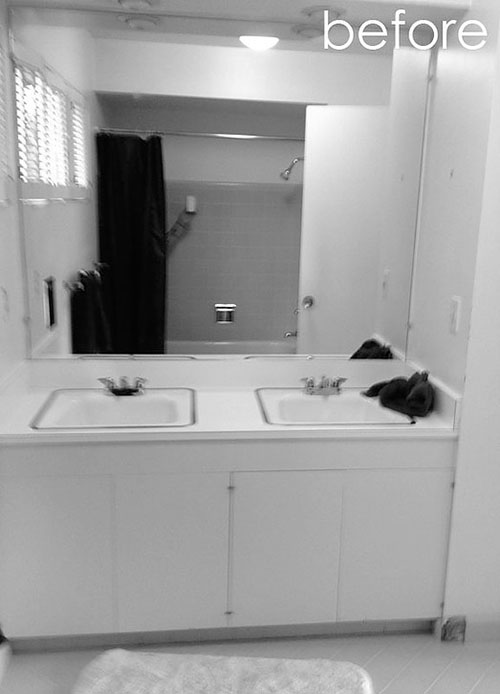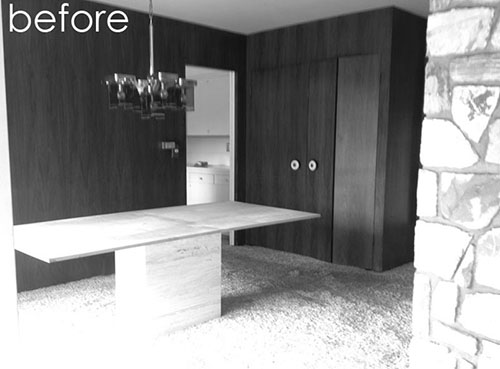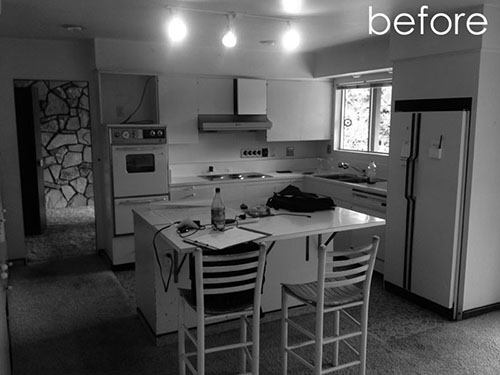 After
About M.O.Daby Designs
M.O.Daby design specializes in all residential design services large and small; new, remodel, or reuse. Their sustainable features, forward-thinking design, and ability to stay within budget makes them a perfect choice for your next remodel. Destination Lighting is a proud partner on new-home and remodeling projects.
See more images and details at M.O.Daby design Midcentury Ranch Reno.
Shop the look