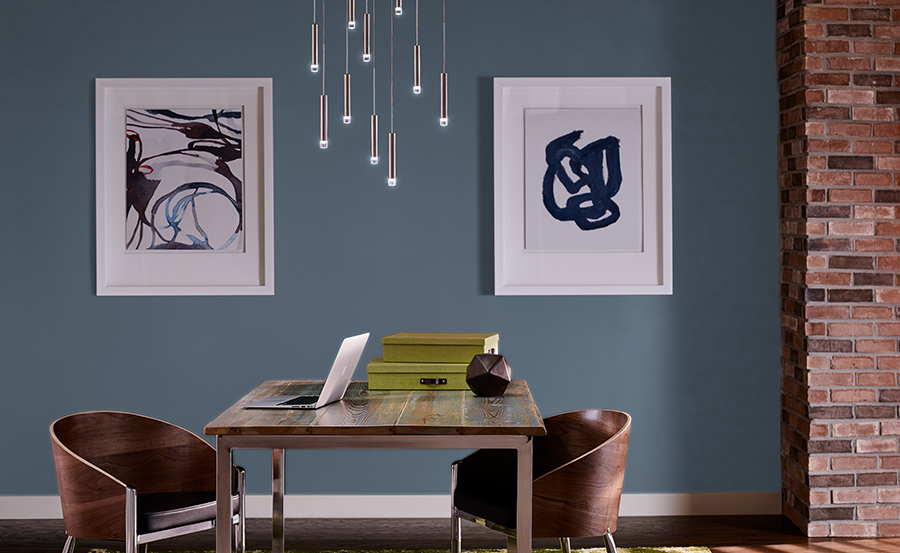 LED Lighting – Moxy by Tech Lighting
LED technology has revolutionized the lighting industry and will only continue to improve and evolve. With their compact size, energy efficiency, and low heat output, LEDs are superior, in form and function, to all other sources of lighting.  The versatile, functional, and widely used application of LED technology makes it easy to find the perfect fixture or bulb for your style.
LEDs Inspire Creativity
Thanks to LEDs or Light Emitting Diodes, lighting design is no longer confined by the bulky shape and size of traditional light bulbs. Because of their small size, LEDs can be integrated seamlessly into fixtures to create sleek lines in contemporary and modern designs.
Lighting designers use LEDs to create beautiful, functional lighting in unique shapes that would not have been possible with halogen or incandescent light bulbs.
More Creative LED Designs at DestinationLighting.com
LEDs for Every Room and Style
LED lighting is the best choice for your entire home. Fixtures with integrated LEDs have a lifespan of 30,000 hours and, due to their increased demand, are available in every popular style.  There are beautiful LED fixtures to fit in with your interior design from the master suite to the laundry room and every space in between.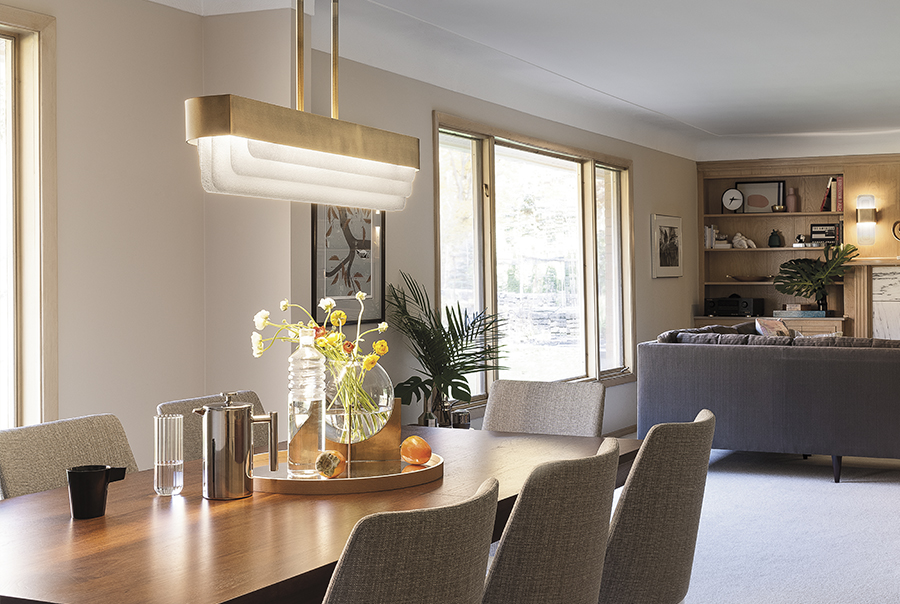 LED Mid-Century Modern Lighting
See More LED Mid-Century Modern Lighting at DestinationLighting.com
LED Farmhouse Lighting
See More LED Farmhouse Lighting at DestinationLighting.com
LED Schoolhouse Lighting
See More LED Schoolhouse Lighting at DestinationLighting.com
Low Profile LED Lighting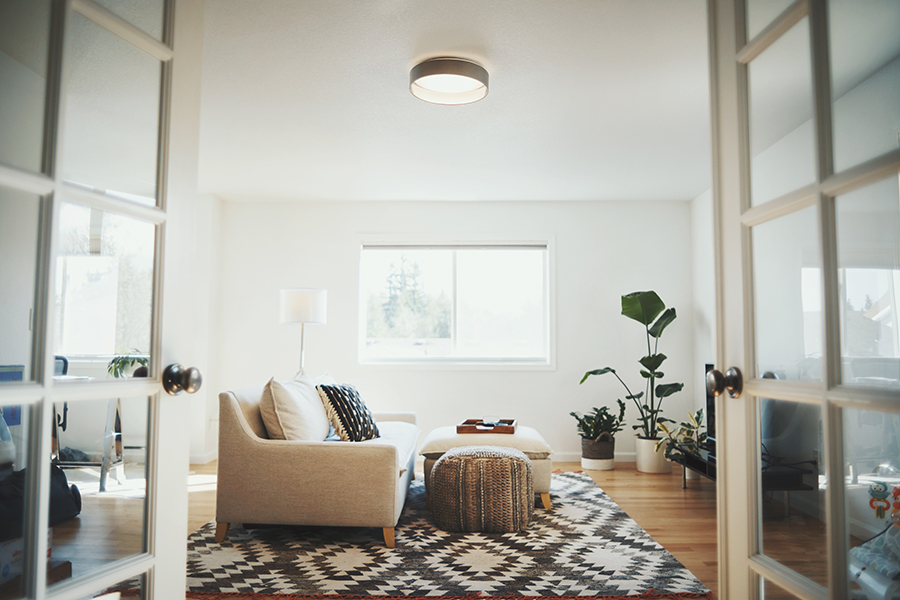 LED lighting is made up of tiny diodes, that when electronically energized and joined together within a fixture, create a solid, bright, and long-lasting source of light. Because of the small size of these light components, LED fixtures can be low profile and sleek without degrading the function or quality of the light.
Popular Low Profile LED Fixtures at DestinationLighting.com
LEDs Provide Even Illumination
LEDs provide even light coverage within a fixture. Fixtures with concealed halogen or incandescent bulbs often have shadows around the bulb creating an uneven or blotchy look.
Bathroom vanity lighting is a great example of this contrast in illumination. Below you will see a vanity light with bulbs followed by a vanity light with LEDs.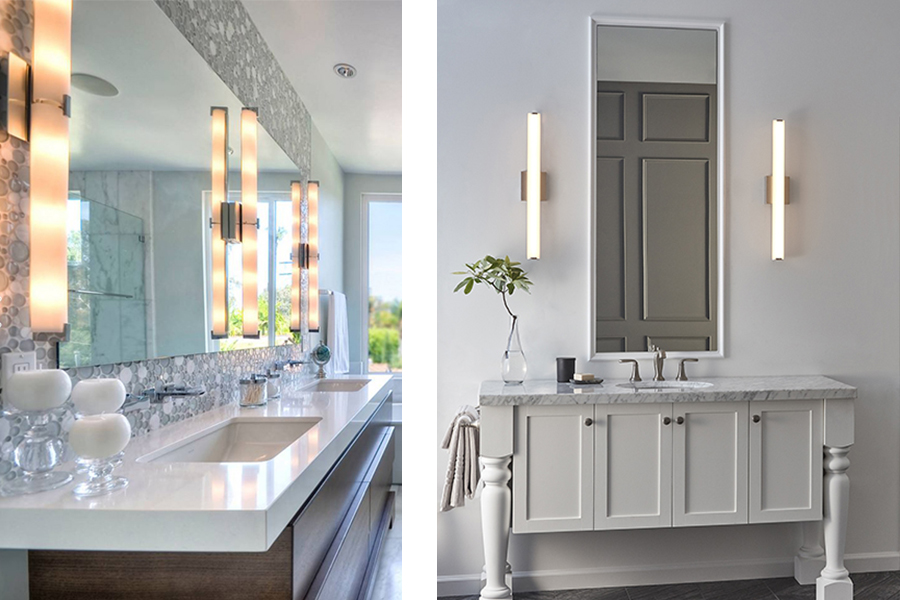 Bath Vanity with Bulbs vs Bath Vanity with Integrated LEDs
Notice the difference? Not only is this a matter of design and aesthetics, proper bathroom lighting is crucial for shaving, applying makeup, and other parts of your daily routine. With LED Lighting you are able to see better and have a more clear vision of how you will be presenting yourself throughout the day.
Popular LED Bath Lights at DestinationLighting.com
Switch to LED Bulbs
Love your existing fixtures but want the benefits of LEDs? You're in luck! Most fixtures and lamps can be converted to LED by simply replacing the bulb.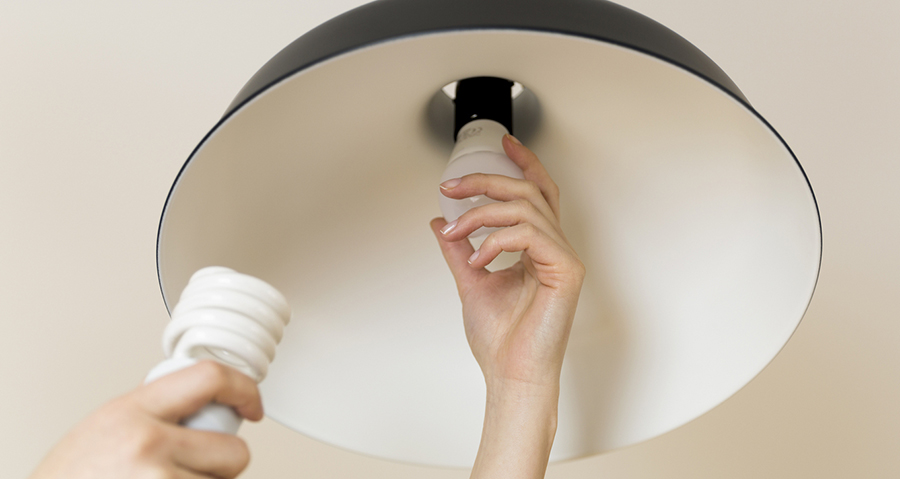 Making the Switch from CFL to LED
LEDs can be used to replicate the look of conventional and vintage light bulbs allowing you to keep your current fixtures without missing out on the energy and cost saving advantages of LED lighting.
LED light bulbs have a higher cost of purchase than their conventional counterparts, however, their savings will grow over time.  An average LED light bulb has a lifespan of 25,000 hours while fluorescent bulbs last 8,000 hours, and incandescent bulbs last only 1,200 hours. If you were to change out only your five most often used lights with LED bulbs or fixtures, you could expect to see a savings of $50-$75/year on your electricity bill, along with eliminating the need and cost of frequent bulb replacement.
Popular LED Light Bulbs at DestinationLighting.com
LED Lighting Basics
Light output of traditional incandescent and halogen light bulbs is measured in watts, whereas LED lighting output is measured in lumens. Watts actually measure the energy that a light bulb uses. Most of that energy is lost as heat! Lumens are a measure of light output that is produced by a light source. A 60-watt incandescent bulb is equivalent in lumen output to an LED bulb that only uses 9.5 watts of energy.  To learn more about lumens, read our Lumen Guide.
LED Lighting comes in full spectrum of color temperature, from warm amber light to cool blue light. While older LEDs may have appeared harsh and blue/white in color, current LED light bulbs and fixtures are designed to give you comfortable and adequate illumination for any task or space. to learn more about color temperature, check out our Lighting Temperature Guide.
Style Inspiration from DestinationLighting.com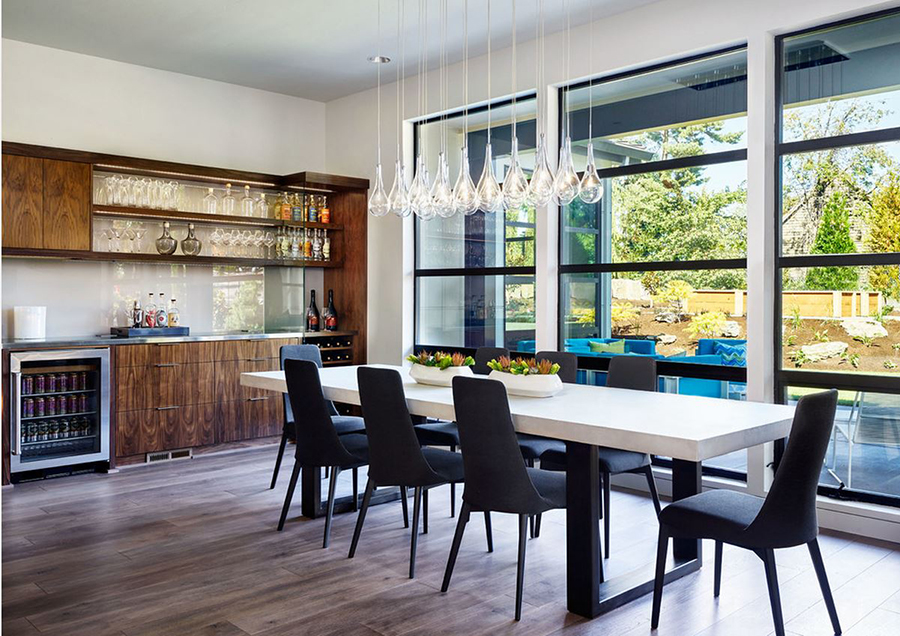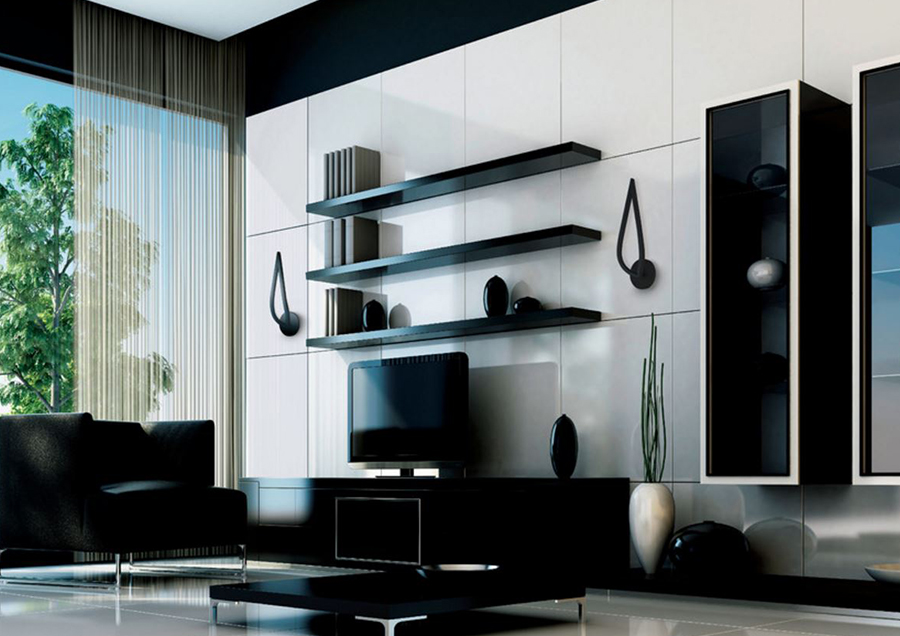 Aries LED Sconce by Modern Forms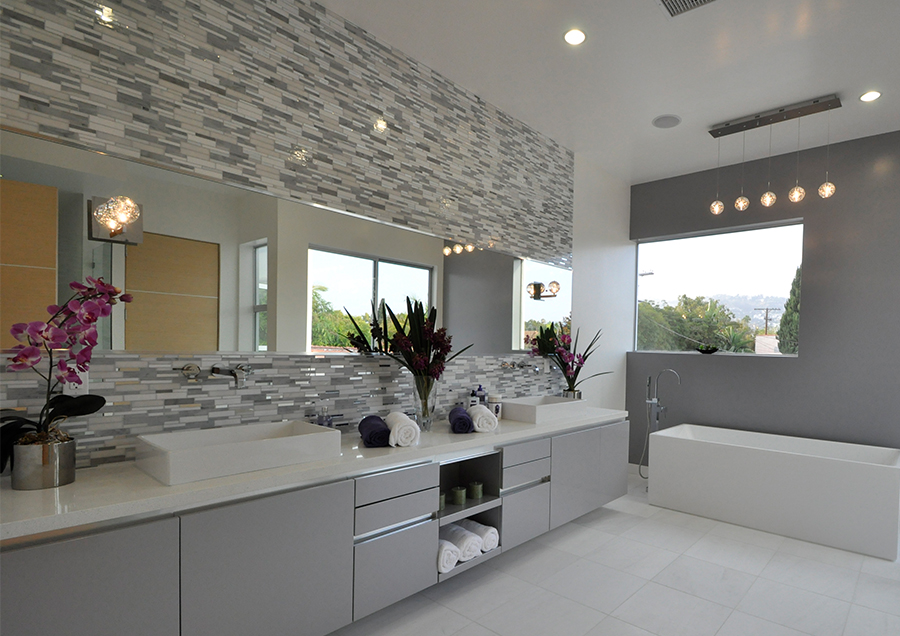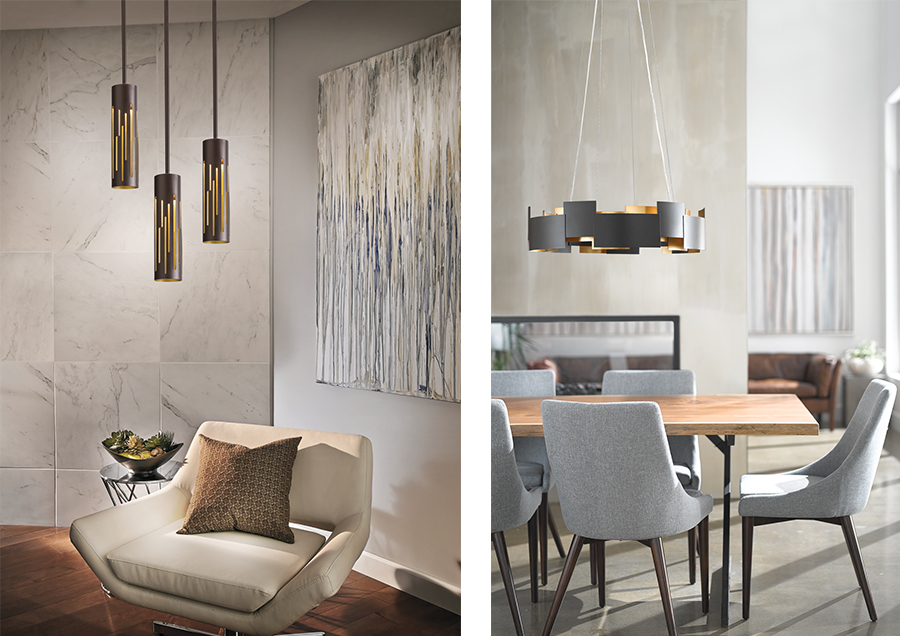 LED Mini-Pendant by Kichler | Moderne Pendant by Kichler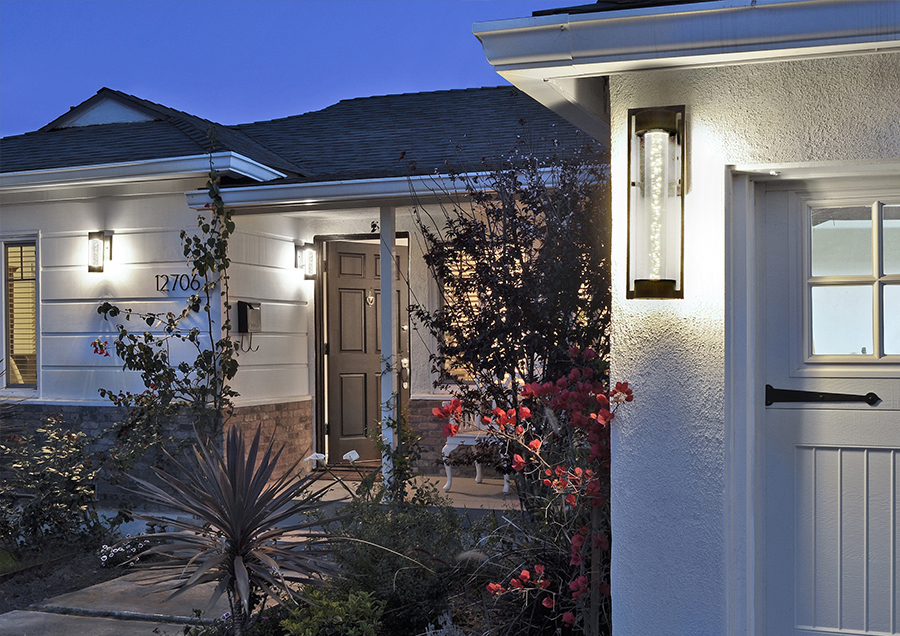 Stay Connected
Can't get enough lighting? Follow us on Pinterest, Instagram, and Facebook!