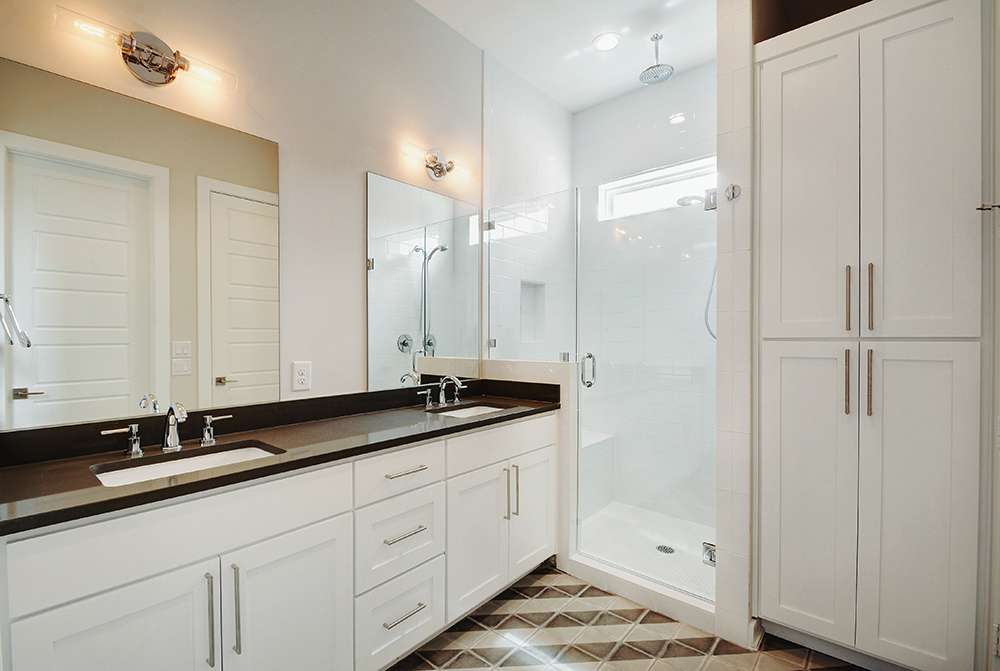 Above: Bathroom by Paradisa Homes | Hardware:  HW1 by Seattle Hardware  | Lighting: Modina by Craftmade Lighting 
Updated cabinet hardware can easily enhance the look and value of your home.
Quick & Budget Friendly
Does your bathroom or kitchen look dated but you're not ready to invest the time and money in a remodel? Try changing out the hardware for a quick, modern upgrade. It's surprising what a big difference a little piece of metal can make.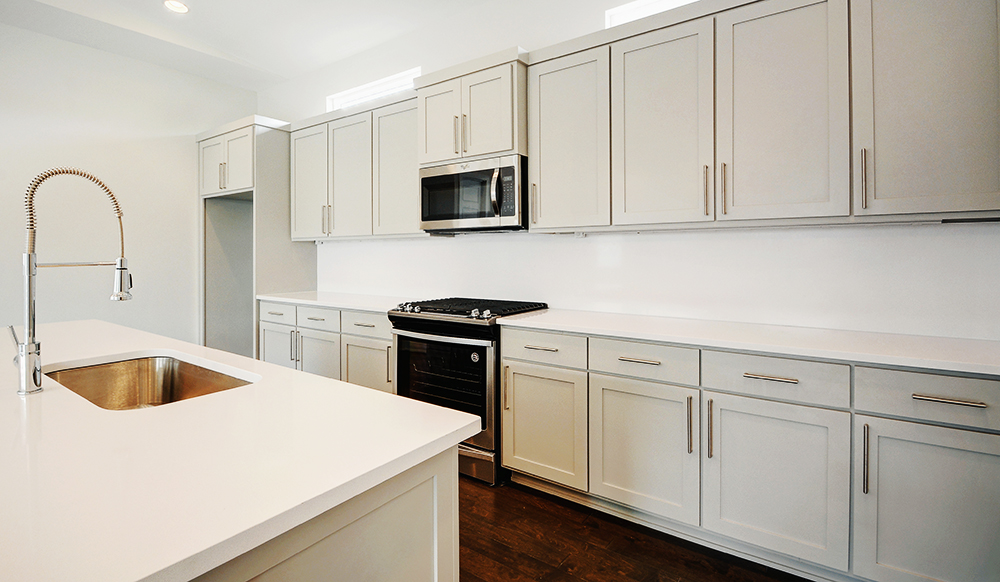 Above: Kitchen by Paradisa Homes | Hardware HW1 by Seattle Hardware
Make it Modern
Updated cabinet hardware for a modern look will include strong geometric shapes, clean lines, and bold finishes.
Popular finishes:
Mix and Match
A cabinet update sounds great but you're not ready to replace your faucet and lighting fixtures? Not a problem, mixing finishes in a single space is on trend! Because modern style is composed of clean lines and simple forms, it is easy to use multiple finishes without making your space look complicated or confused.
Our Favorites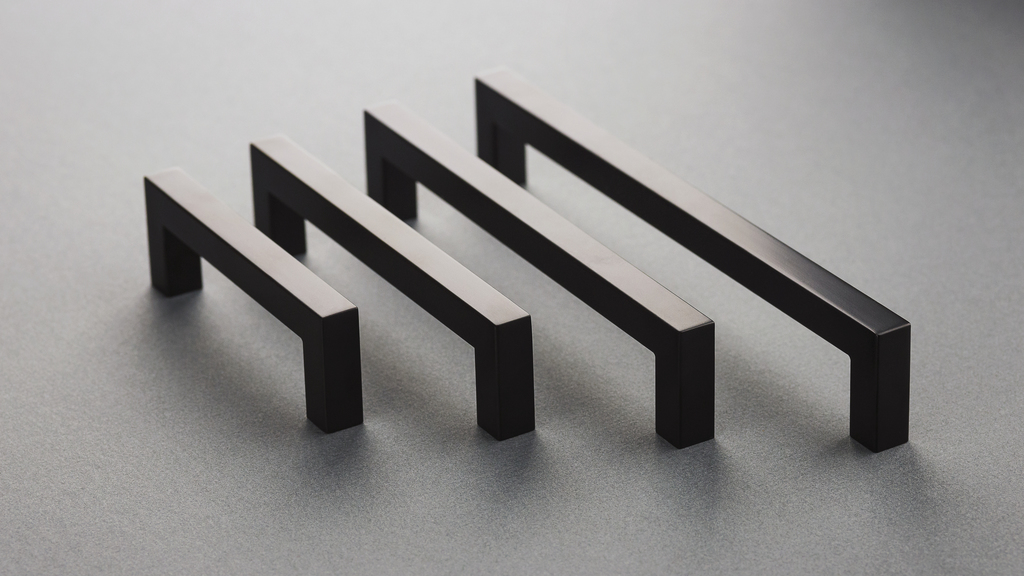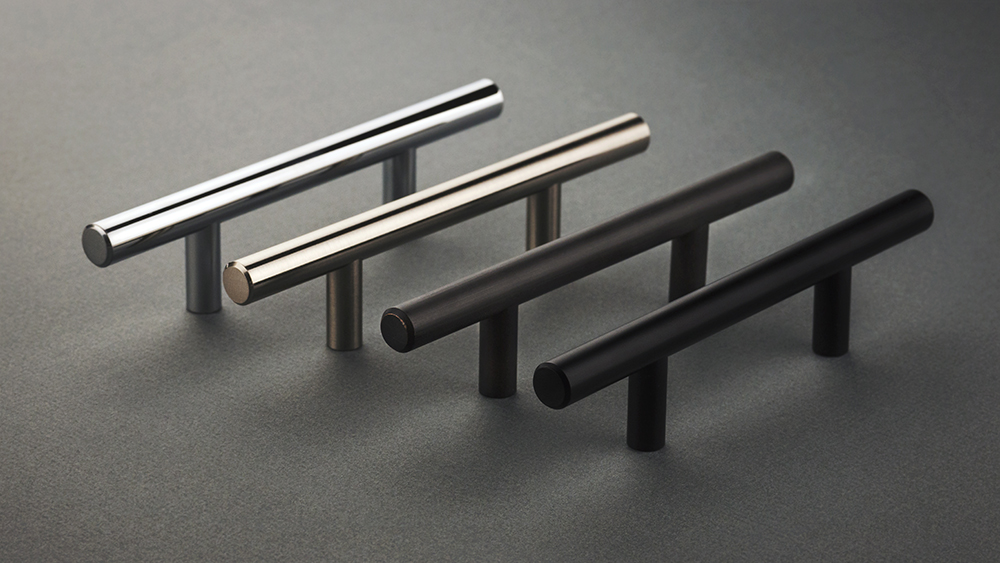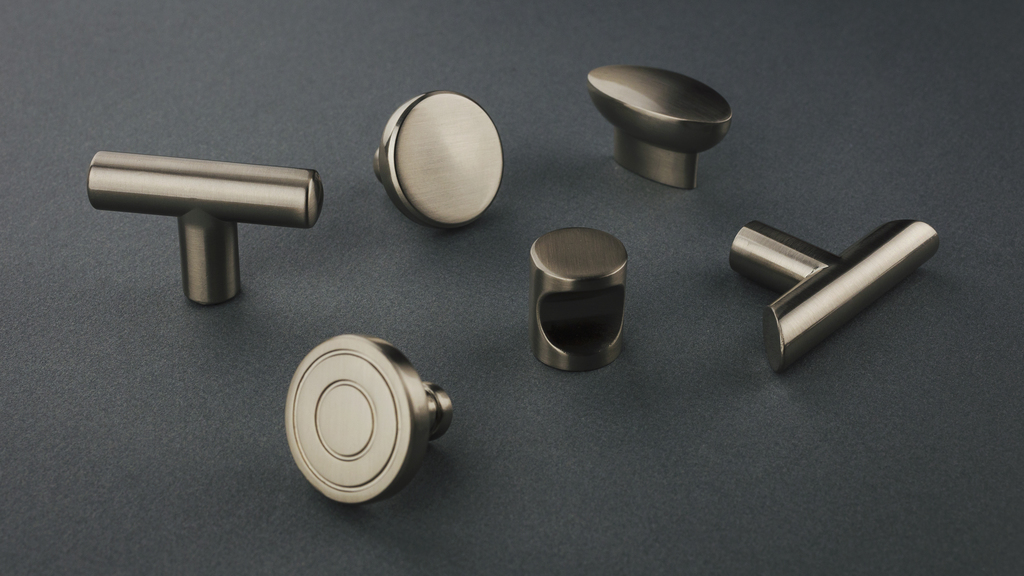 Other Considerations
Switching out your existing hardware can take a little additional work if you are changing the length of your cabinet pull. If you are unable to use the existing holes from the original hardware, you will need to patch and paint over the old holes and use a drill to make space for new hardware. Here is a great tutorial from BHG.