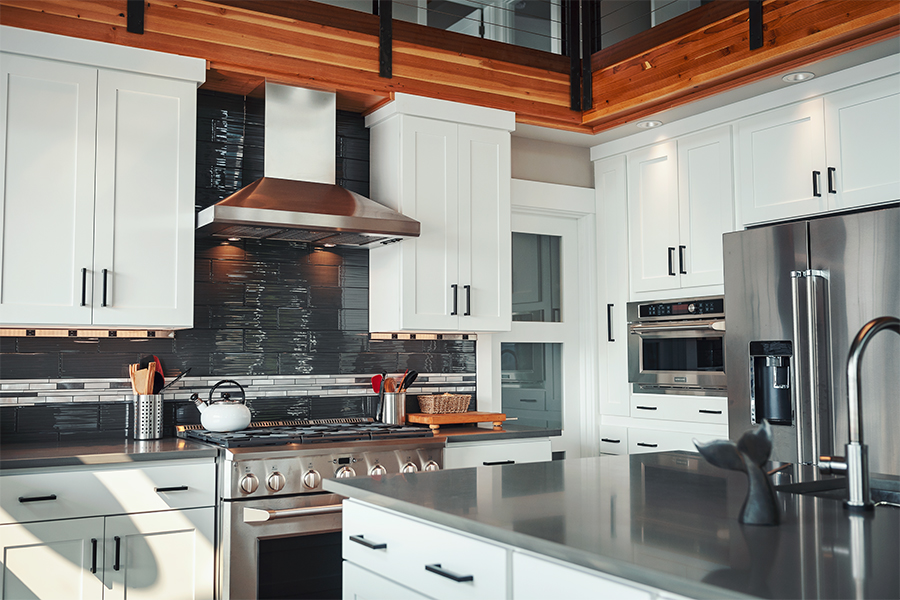 Matte Black Modern Hardware by Seattle Hardware Co
Quick and Budget Friendly
Does your bathroom or kitchen look dated, but you're not ready to invest the time and money in a remodel? Try changing out the hardware for a quick, modern upgrade. It's surprising what a big difference a little piece of metal can make
Make it Modern
Updated cabinet hardware for a modern look includes strong geometric shapes, clean lines and bold finishes.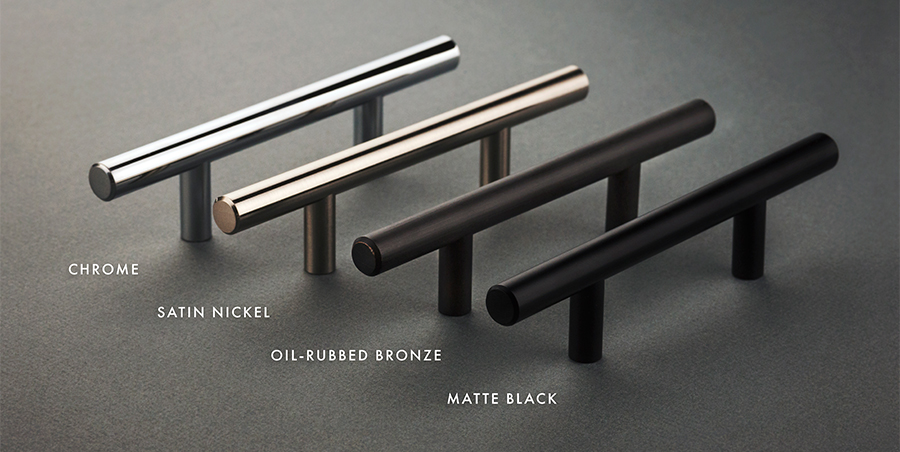 Mix and Match
While a cabinet update sounds great, are you unprepared to replace your faucet and lighting fixtures? Not a problem, since mixing finishes in a single space is on-trend! Modern style incorporates clean lines and simple forms, so it is easy to use multiple finishes without making your space look like too much of a mishmash.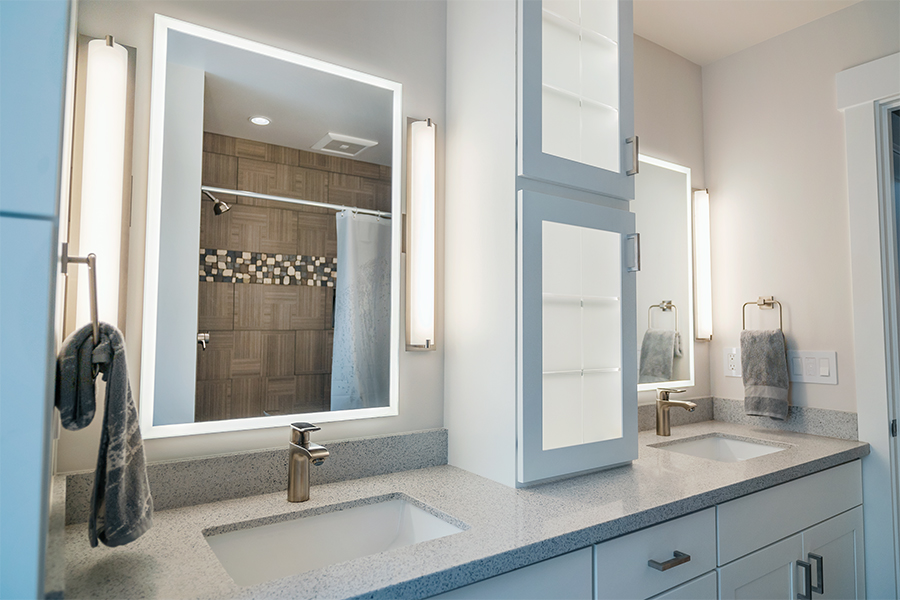 A Few Ideas for Inspiration
For a modern-yet-traditional look, try long brass or gold drawer pulls with clean lines. This style is becoming very popular because it is easy to adapt to many different space designs and color palettes.
Get courageous by bringing into the kitchen or bath, hardware that is typically associated with other rooms or furniture. Use curvy, metal dresser pulls, for example, for a few kitchen or bathroom drawers. Though not so much a modern style, some painted porcelain knobs could be added here and there for a colorful, unexpected variation to the usual hardware in these rooms.
Geometric shapes in metal — such as hexagonal, V-shaped or even square — can really add a bold, attractive look with clean lines. Try mixing and matching various geometric shapes with the same metallic finish for interest within a unified modern theme.
Black hardware can be very elegant when paired with the right bathroom and kitchen cabinet finishes. One idea is matching black hardware with washed-blue cabinetry and drawers, for a charming boho look. Natural wood finishes also really pop with the addition of black hardware.
How about taking out some of the hardware — particularly suited to drawers, by the way — and add cut-out pulls instead? This makes for a minimalist-modern, inventive look.
Our Favorites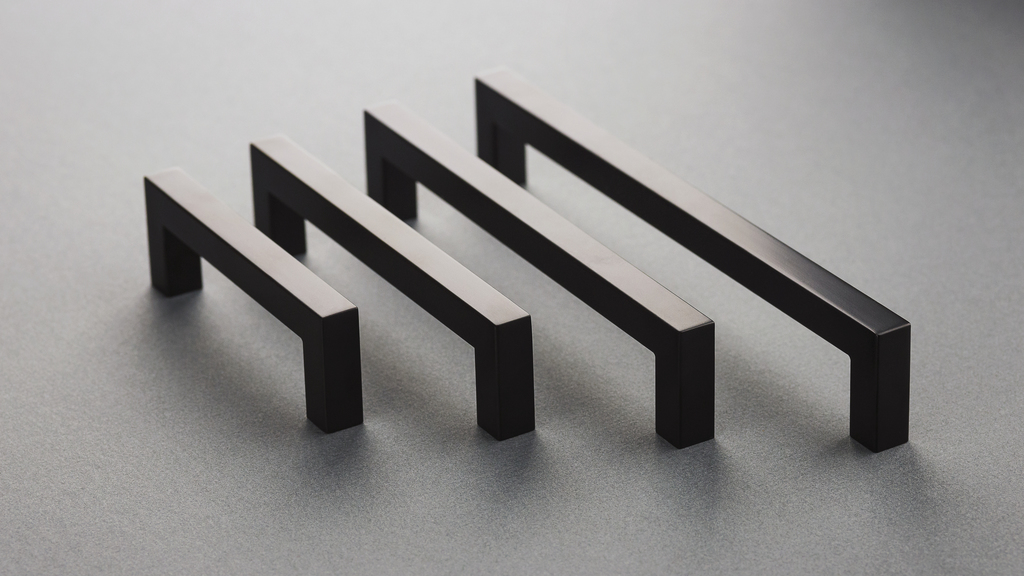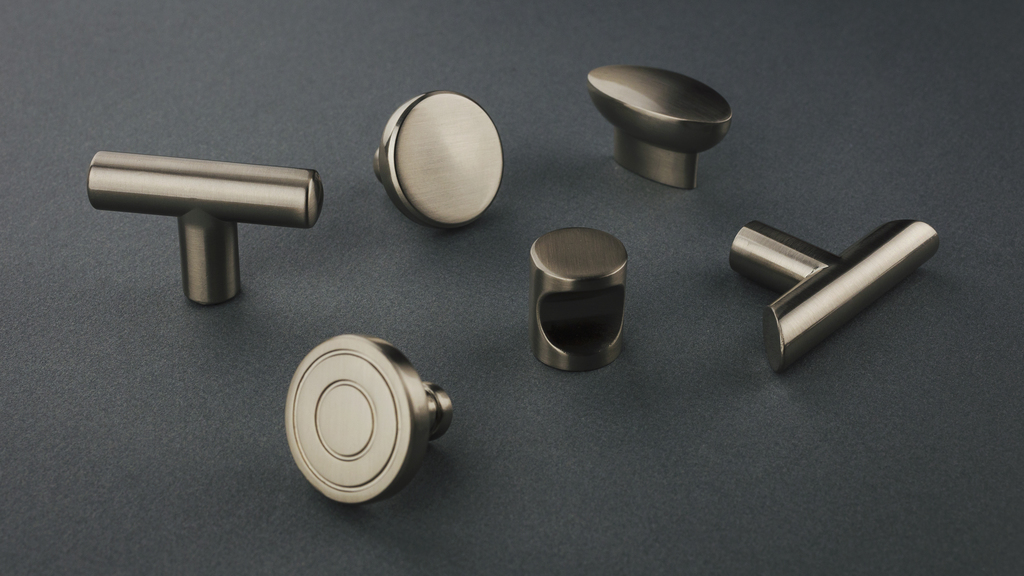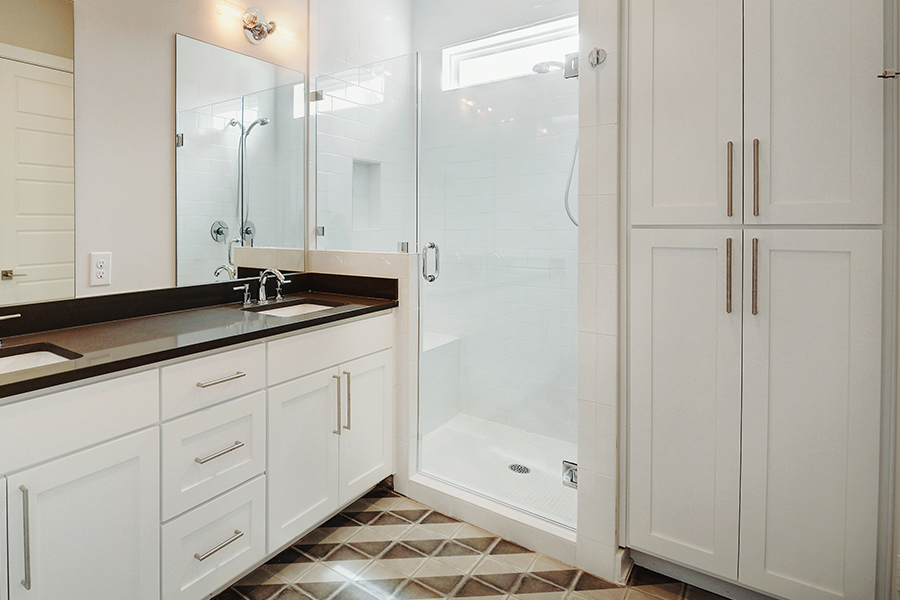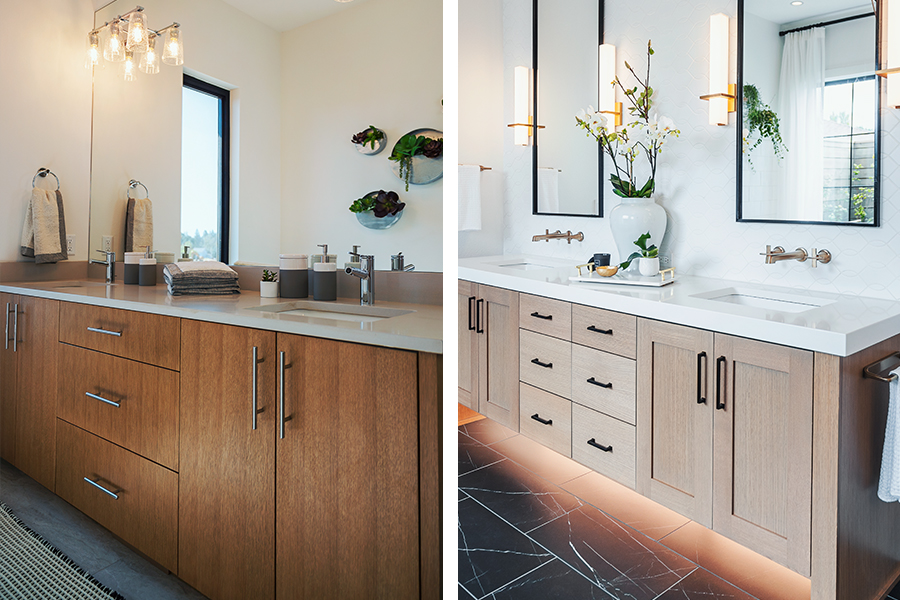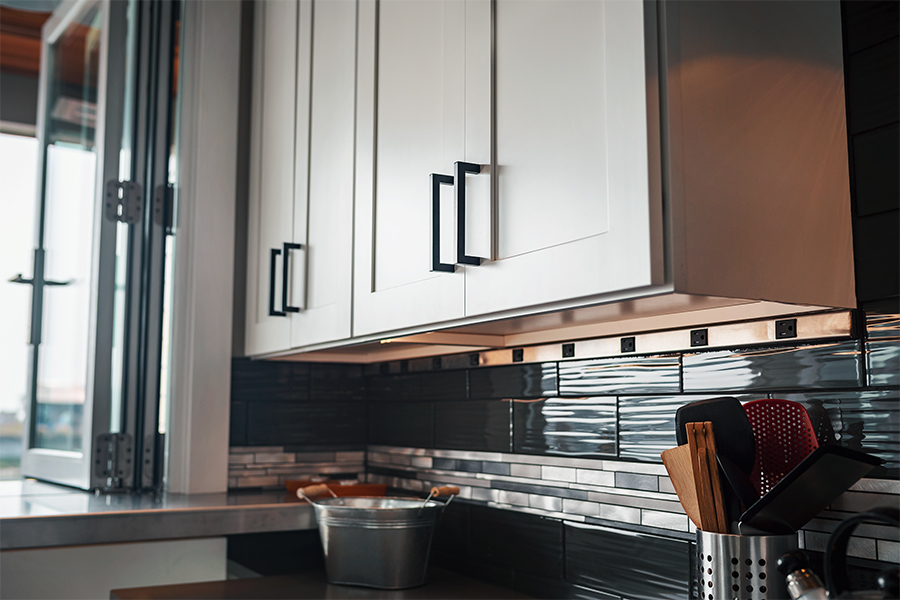 HW1 | HW2 | HW3 by Seattle Hardware
Other Considerations
Switching out your existing hardware can take a little additional work if you are changing the length of your cabinet pull. If you are unable to use the existing holes from the original hardware, you will need to patch and paint over the old holes, and use a drill to make space for new hardware. Here is a great tutorial.
Stay Connected
Can't get enough lighting? Follow us on Pinterest, Instagram, and Facebook!