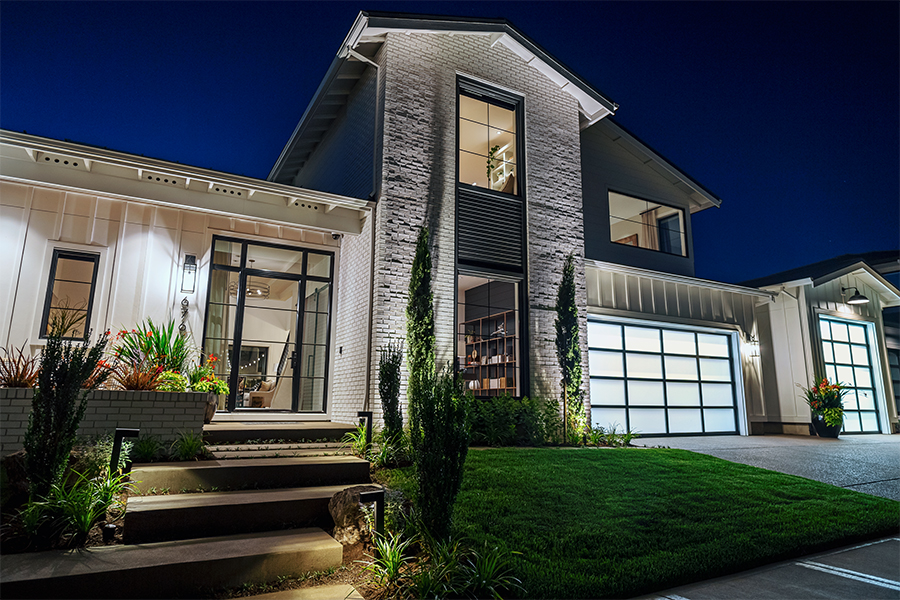 Farm to Table by Renaissance Homes – Street of Dreams 2019
The Northwest Natural Street of Dreams is an annual event featuring the best in new home construction, interior design, and landscaping. This year, our sister company, Globe Lighting, provided the lighting layout and smart home integration for Farm to Table by Portland-based builder, Renaissance Homes. The collaboration between Globe Lighting and Renaissance Homes began in 1984 – Street of Dreams 2019 was the perfect opportunity to work together to design a high-end, high-tech showcase of modern building and lighting design.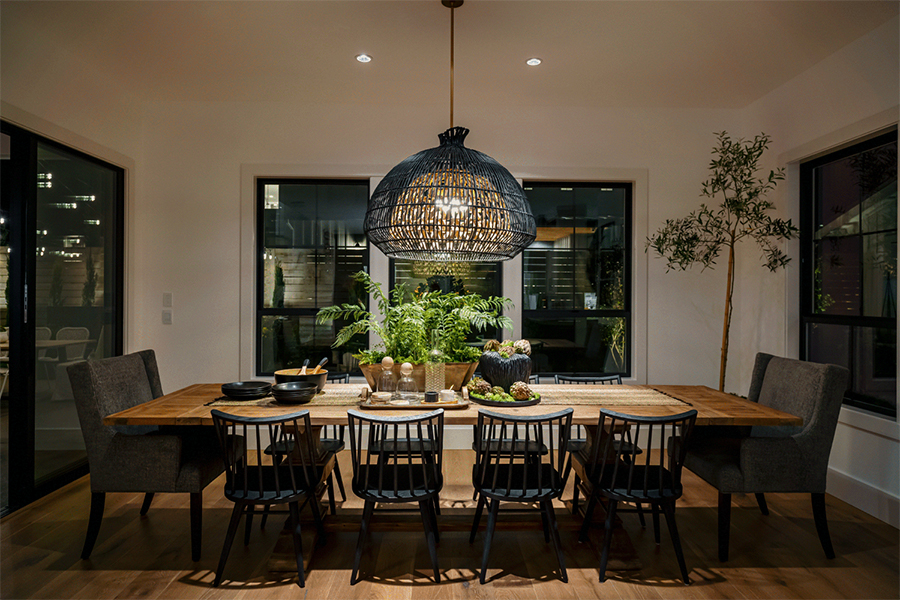 Lynette Sandgren, in-house designer for Renaissance Homes, started her process by selecting the show-stopping dining room pendant by Arteriors Home and basing the rest of her design off of the fixture. The pendant's modern organic style can be seen in each element of the home's decor, furniture, and accompanying light fixtures. A few unifying themes that are carried throughout the home are mixed finishes, organic materials, simple shapes, and structures within structures.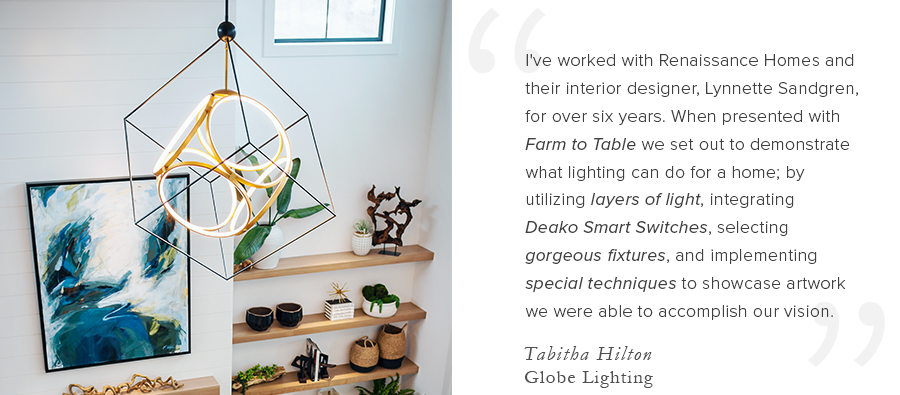 This Smart Home includes an energy-efficient lighting system that connects with your personal devices to provide technology and comfort at your fingertips. Every light fixture in Farm to Table is controlled by a Deako smart switch or smart dimmer which can be operated from the wall, your phone, or through the home's built-in Alexa voice command. Lighting and smart control configuration were designed by Globe Lighting exclusively for Farm to Table.

Farm to Table – Take a Look
Street of Dreams 2019
Every room in Farm to Table is a unique lighting experience with thoughtfully placed fixtures, multiple layers of dimmable lights, and customized scenes. Each scene takes into account the lighting levels needed for different activities and times of day – scenes can be set to a timer, activated by voice command, or controlled by personal device.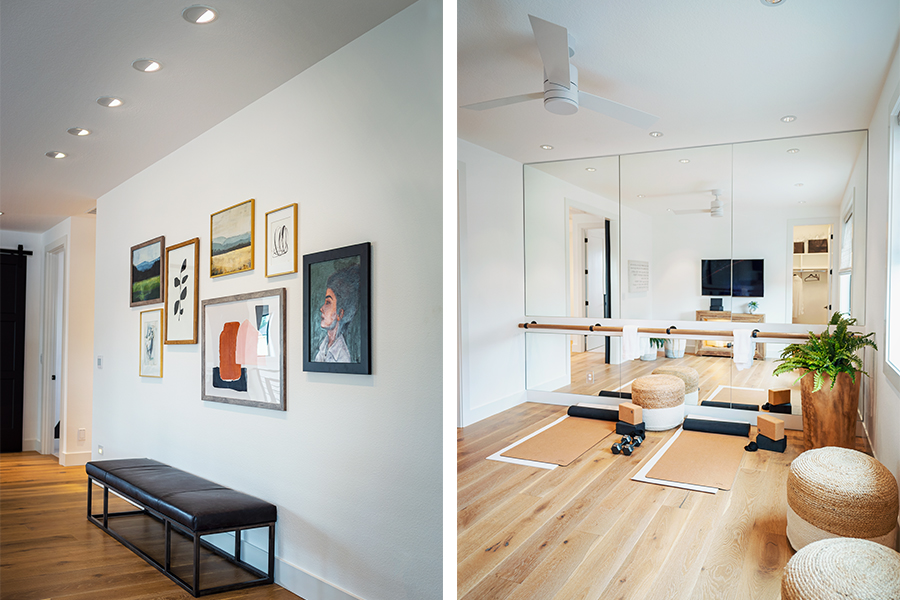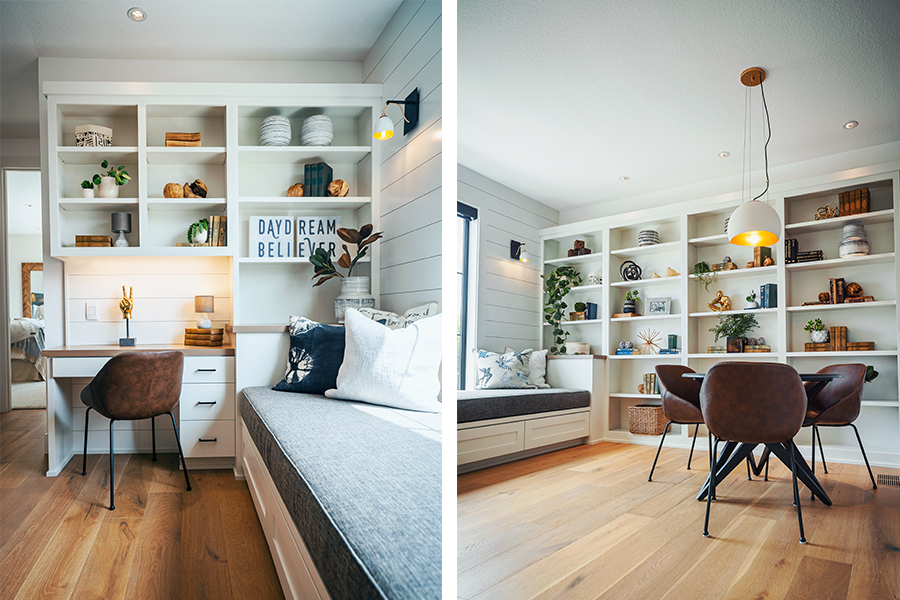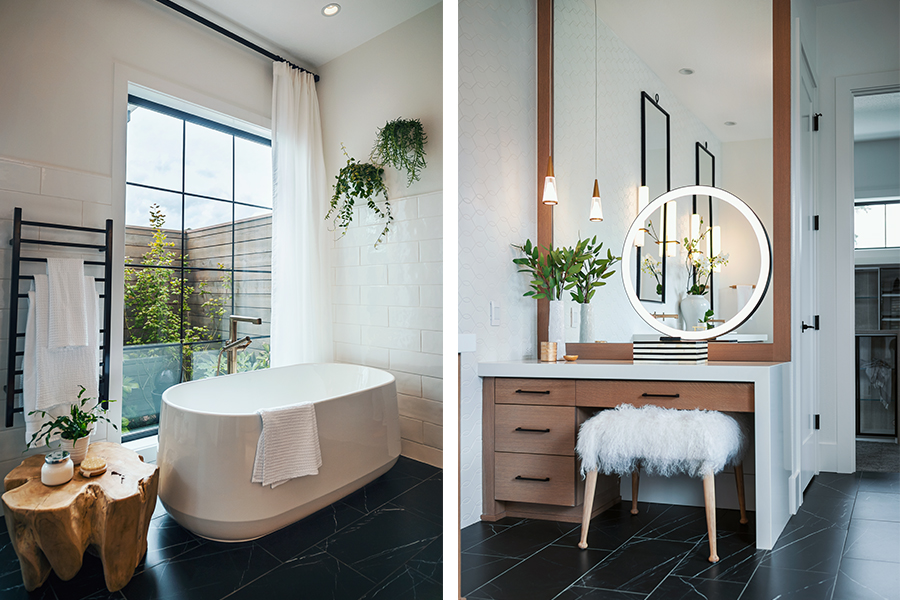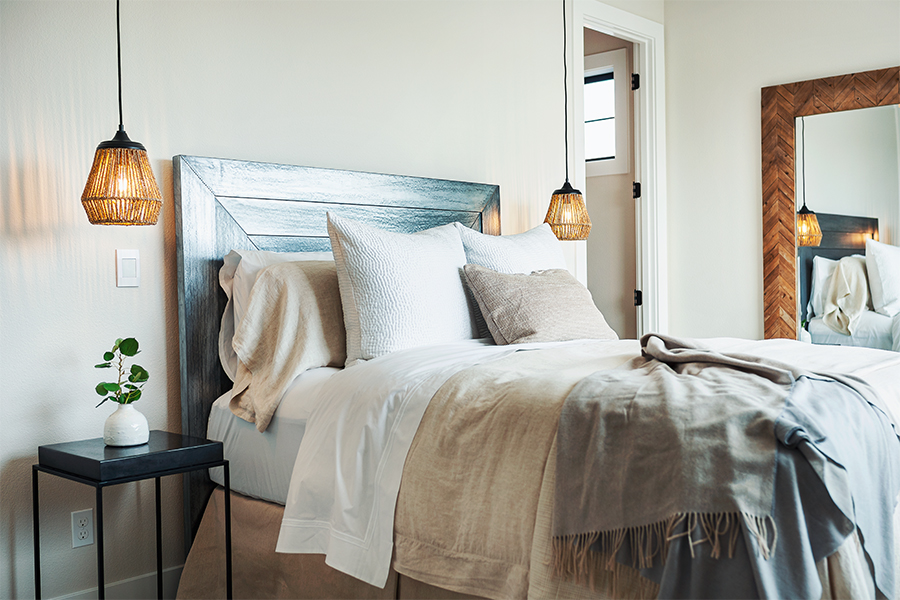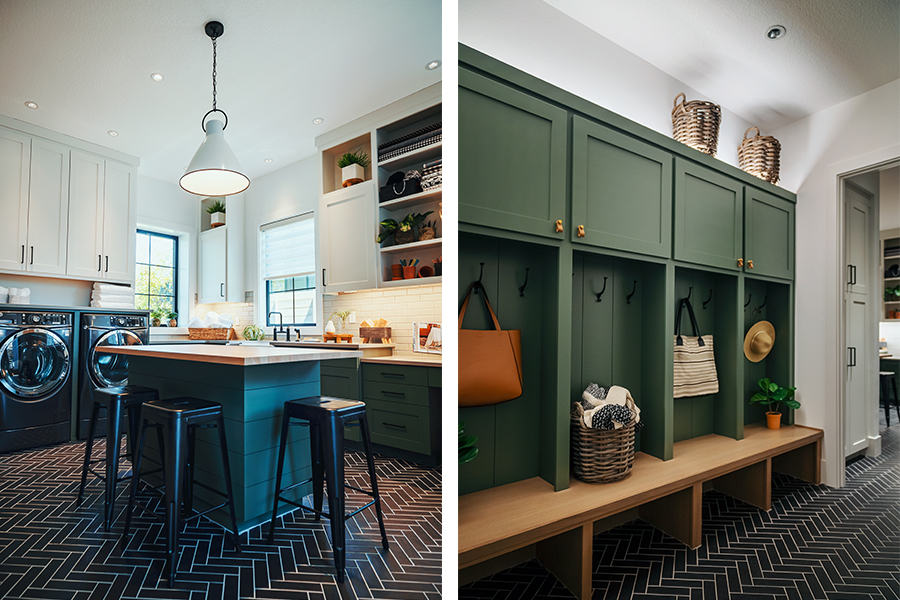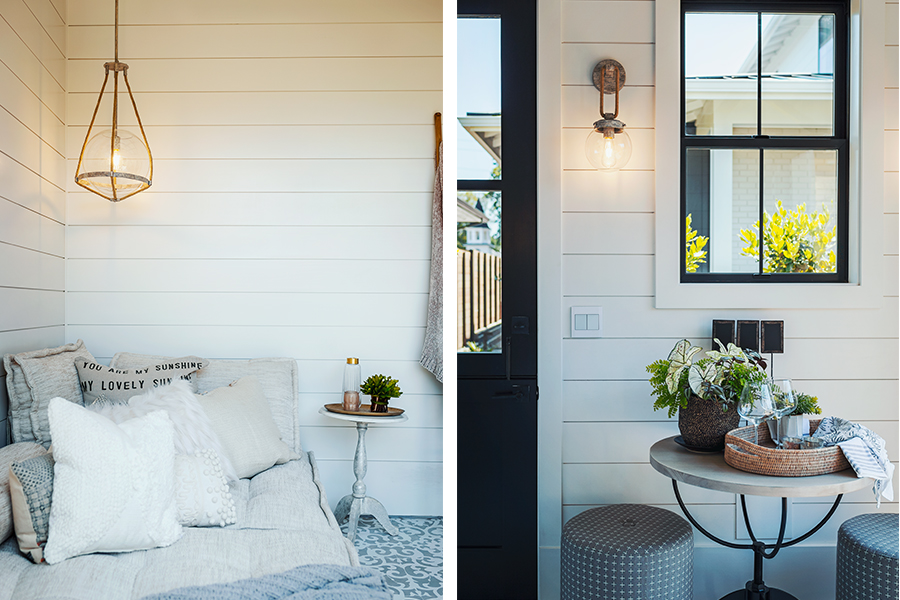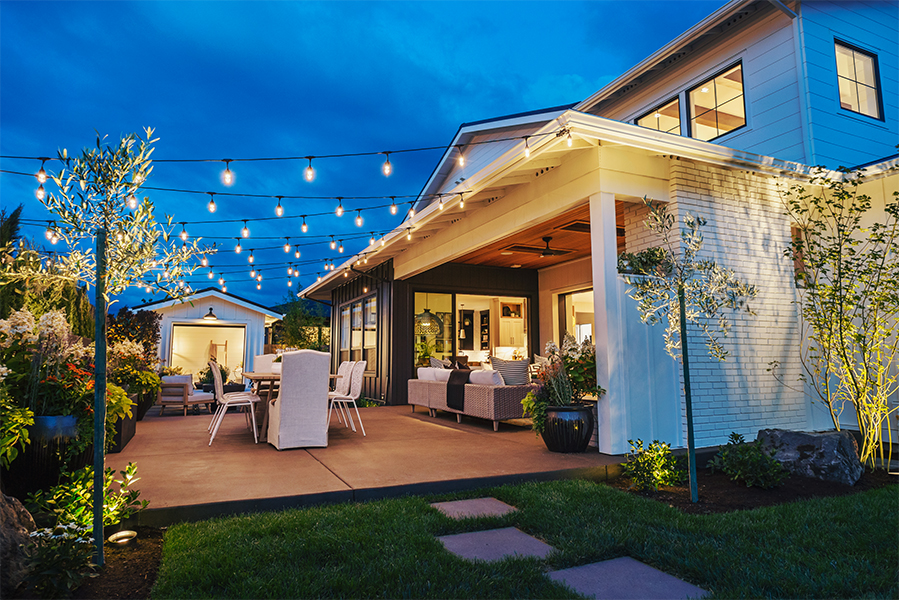 Stay tuned for Farm to Table – Part Two for detailed lighting design and technique.

Love all the lighting you see in Farm to Table by Renaissance Homes? Stop by your local Globe Lighting or shop the entire selection here.

Follow Us
For more lighting and design inspiration, follow us on Pinterest, Instagram, and Facebook.