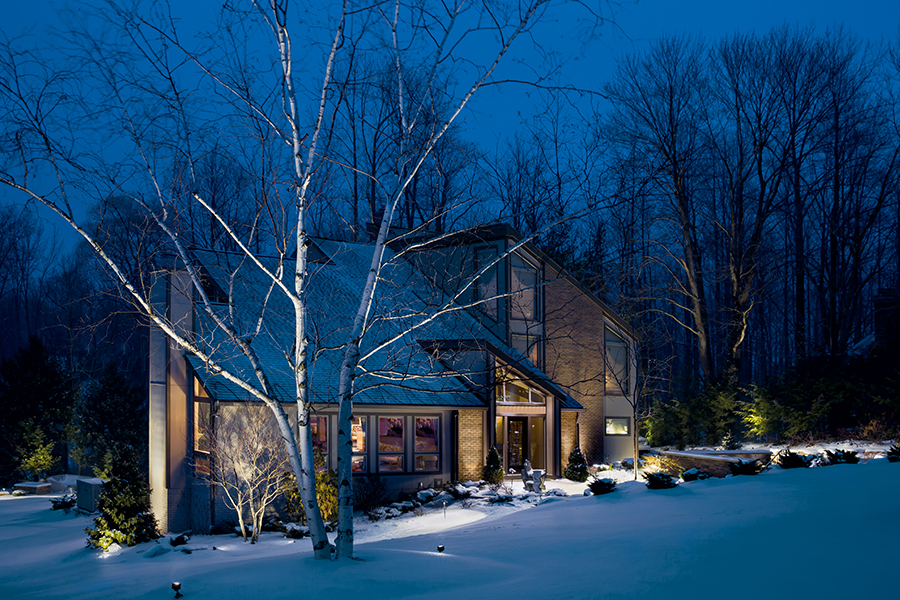 Security Lighting  | Landscape Lighting by Kichler
Whether you're visiting family or taking a well-deserved beach vacation, holiday travel can be a great escape from daily life. Create peace of mind while you're away by enhancing your home with security lighting and updated technology. Modern security lighting schemes go beyond the classic exterior motion sensor lights and timers with smart switches and video doorbells.
Smart Light Switches
One of the best ways to keep your home from being a target of break-in and theft while on vacation is to mimic the activity of an occupied home. Smart switch technology has made this illusion a lot easier and safer to pull off than the old method of leaving town with your lights on for days or weeks at a time.  Deako smart switches are programmable and can be controlled by your smartphone or tablet wherever you have cell service or a wifi connection. For a convincing light scheme, you should be sure to include your exterior light as well as interior lights. Program your outdoor lights to turn on at night and turn off during the day while your indoor lights should go on and off in different rooms throughout the day and into the evening until your usual bedtime. By setting your lights to turn on and off within your home, you are creating the illusion that people are home and moving around in a normal way.
Video Doorbell
Video doorbells will enhance your lifestyle as well as your home security set-up. Motion activated video sensors can record and alert you to anyone approaching your home, from guests to deliveries, to potential thieves or intruders. Package theft around the holidays is unfortunately common, a great way to catch these crooks is up to the moment alerts and video evidence. Using a video doorbell along with your security lighting plan will make your home safer and easier to check up on while you're away. The Knock Smart Video Doorbell Camera by NuTone has all the features you need and connects easily to your existing doorbell.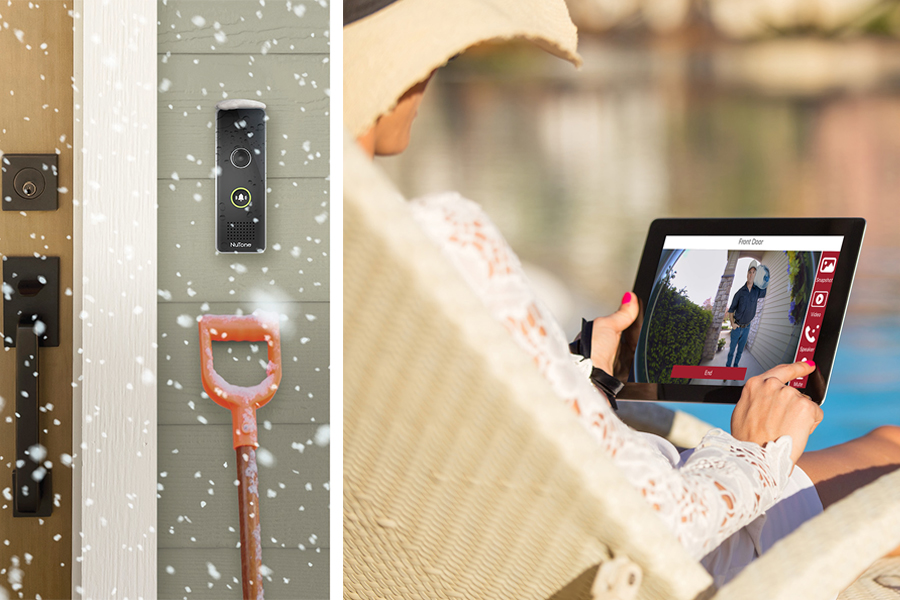 KNOCK Smart Video Doorbell by NuTone
Programmable Timers
If you don't have the time to replace your home's light switches but still want to have your lights turn on and off throughout the day, an easy solution is to buy a few programmable timers and plug your lamps into them. You can set the times that you would like your lights to turn on and off, or some timers – like this one from Kichler – have a random mode that will turn on and off in a random pattern that changes from day to day.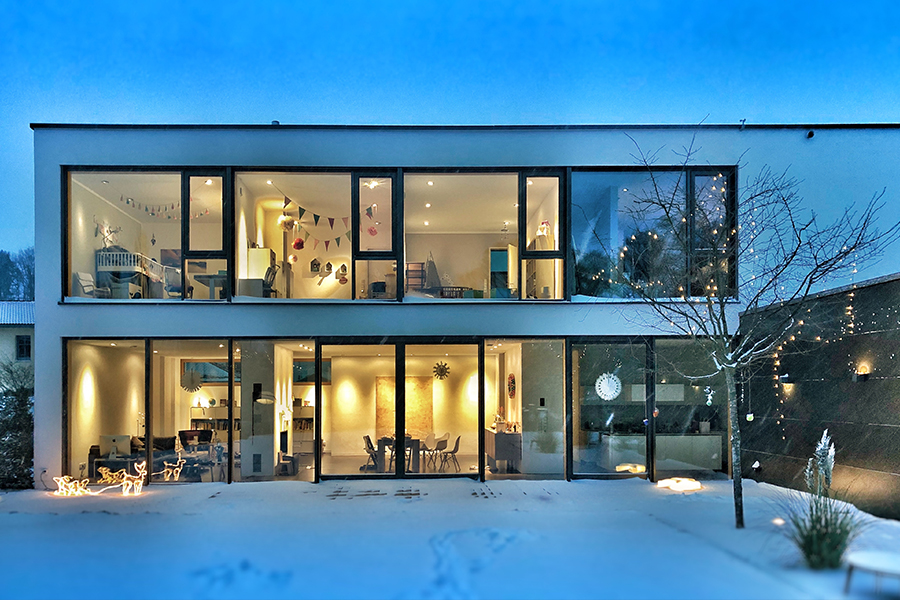 Motion Sensor Lights
Having motion sensor lights placed strategically around your home's exterior will create an extra layer of safety. Thieves do not want to be noticed and motion sensor lights make it especially hard for them to sneak around in the dark. The best placement for security lighting is six to ten feet above the ground over exterior doors – including garage doors – and around the dark corners of your home's exterior.
Our Favorite Motion Sensor Lights: