Quoizel Casablanca with LED Light Bulbs
How LEDs Changed the Lighting Game
Every so often, a new product or technology gets released, and you're faced with the decision of whether you should adopt the new standard, or stick with what has worked for you before. Typically, it goes something like this:
Keep what's working. "If it ain't broke, don't fix it."
Keep up with the times. Most often based on FOMO (Fear Of Missing Out).
Fortunately, when it comes to light bulbs, there isn't much room for debate. According to the US Department of Energy, the total cost of savings by switching to LEDs could reach up to more than $30 billion by 2027. That's a lot of pocket change. Incandescent bulbs are slowly but surely dying off, in favor of their much more efficient successor, the LED bulb. If you still have incandescent bulbs in your home, we'd like to give you a little more information so that you know what you're getting into.
What does LED mean?
LED stands for Light Emitting Diode, which produces light through utilization of a semiconductor filled with electrons. When an electric current is applied, the electrons fill holes in the semiconductor, and energy is released in photons of light. In a nutshell, LEDs require much less energy to produce light, and they last a lot longer than your standard incandescent bulbs.
What this means for you is a lot more money saved, and less time spent on a ladder to replace your existing bulbs.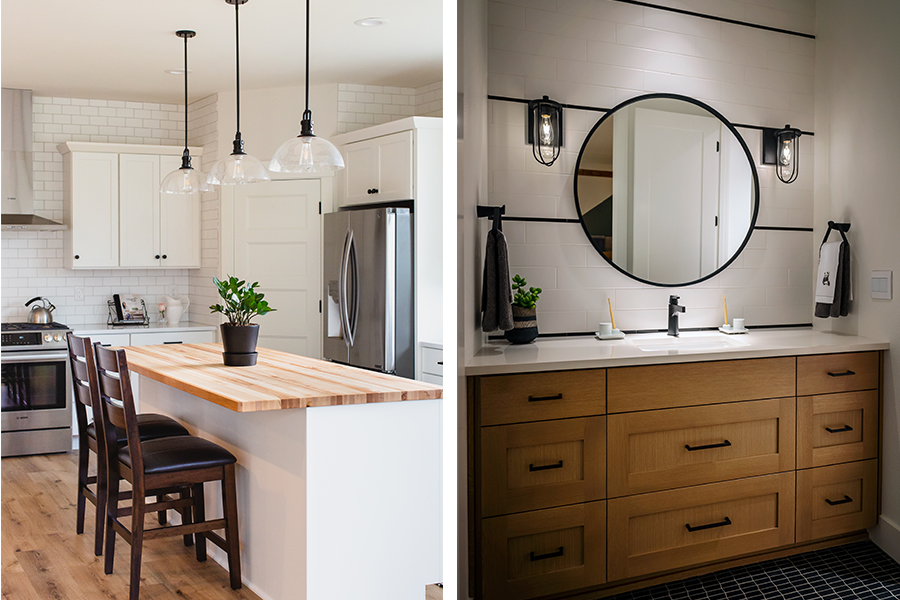 Heritage Pendant | Corbin Sconce with LED Bulbs
Understanding the difference between incandescent and LED's
LED bulbs run dramatically cooler than incandescents, which is the reason they last so much longer; however, they do produce heat, which is absorbed into a heat sink in the base of the bulb. The heat then dissipates into the air, while the bulb itself remains cool. There needs to be enough space around the LED that the dissipating heat has a sufficient volume of air to which it can release its energy. If an LED bulb is placed in an enclosed space or inside a housing, the heat has nowhere to escape and winds up heating the bulb. And of course, this affects the durability and longevity of the LED bulb.
Therefore, some fixtures are not ideal for LED bulbs, so check before you use one. There are LEDs approved for recessed or enclosed spaces that can accommodate some tighter-space circumstances.
While incandescents provide a warm, yellowish hue, LEDs come in an impressive range of colors. The most popular are "warm white," "soft white" and "bright white." The warm and soft options are similar to the glow of incandescents, with more yellow in the light. Bright white is whiter and closer to daylight — similar to the light you often find inside retail stores.
On a technical note, light color (i.e., color temperature) is measured in Kelvins. The lower the measurement, the warmer (or more yellowish) the light. A typical incandescent bulb radiates light somewhere between 2,700 and 3,500K. So if you want lighting similar to what you had with incandescents, look for this range in LEDs.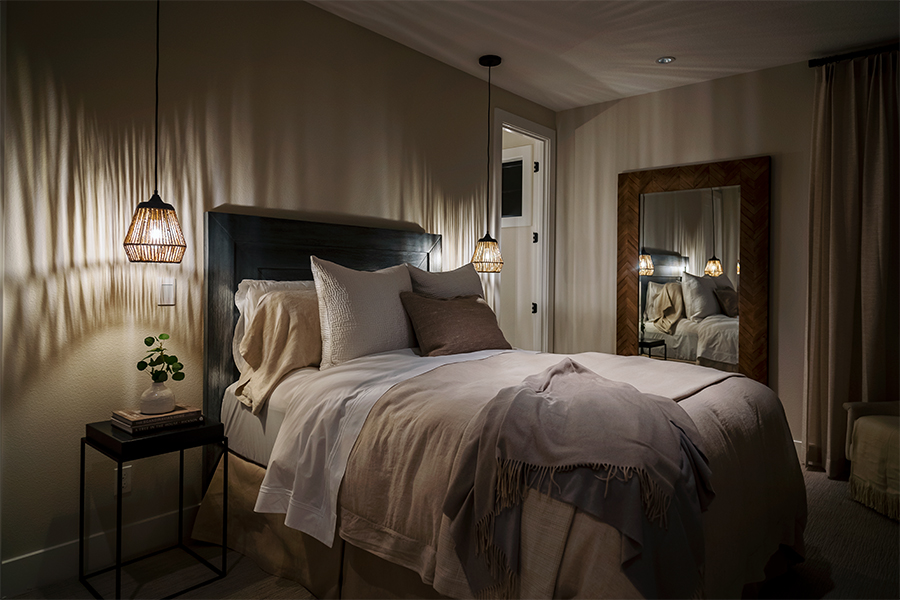 Romain Pendant with LED Bulbs
LEDs: The Sustainable Choice
There's been a huge shift in technology over the years. We've been able to make a lot of products cheaper, more efficient, and better. In the case of LEDs, not only is the new product cheaper and more efficient, but it's also much nicer to the planet. Let's face it, we've done enough harm to Mother Earth over the years, so it's time we make some changes to reverse this.
Hopefully, you've already made the switch to LEDs. But if you haven't, don't panic, because it's not too late. You can easily switch out your existing incandescent bulbs for LED bulbs by going to any lighting or hardware store. At first, LEDs were expensive, but now you can get a 4-pack of LEDs for less than what you'd pay for lunch outside the office.
Just make sure you have the right LED bulb for your fixture, and you should be set. You'll sleep a lot better knowing that you're decreasing your personal energy bill while increasing your contribution to global sustainability.
Follow Us
For more lighting and design inspiration, follow us on Pinterest, Instagram, and Facebook.