Do Bathroom Lights Need to be Damp Rated? A Guide from Destination Lighting
Do I Need Damp Rated Lights for My Bathroom?
If you've ever looked into lighting options for your home, you may have noticed that each fixture has a rating for wet, damp and dry situations. These distinctions indicate the conditions the fixtures are designed for. Most indoor lights are rated for dry locations, but bathrooms present unique conditions. You may have wondered if all bathroom lights need damp ratings. If so, here's what you need to know.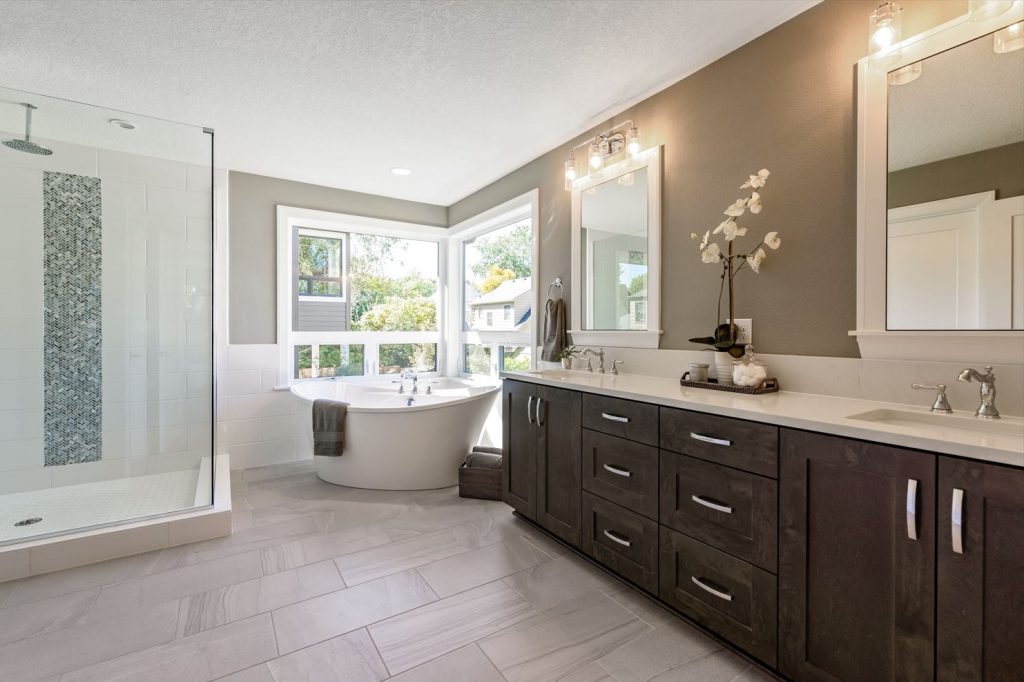 What Is Damp Rated Lighting?
Damp rated lights are designed to withstand moist environments, specifically those where condensation may build up in and around the fixture. Damp-rated lights can go both outdoors and indoors, but keep in mind that these fixtures can withstand moisture, but not direct contact with the elements. You'll see a damp-proof light fixture in protected outdoor environments such as roofed porches, decks and sheds.
Dry and Wet Rated Lights Are Different
Dry rated lights don't protect against condensation and should not come into contact with water. However, these fixtures do withstand brief exposure to moisture with proper ventilation. Wet rated lights work fine with direct exposure to the elements and water because they're completely sealed to prevent moisture from entering their wiring compartments. These fixtures are usually more than you need for indoor installations.
Pictured: Light Zinc Seeded Glass Outdoor Hanging Light by Kichler Lighting
Do I Need Damp Rated Lights in the Bathroom?
The information available on what damp rated means can lead to confusion for a lot of homeowners. That's largely because of the various setups in most modern residential bathrooms. While damp rated lights are recommended in some parts of your bathroom, they're not necessary for dry spots. Vents extract moisture from the air, so condensation doesn't build up quickly around every fixture. For example, you can install LED bathroom lights above a hand sink, even though many are rated for dry locations. While these fixtures illuminate a wet portion of the room, they're not exposed to splashes of water or high levels of condensation. Dry-rated lights typically handle low levels of moisture in bathrooms nicely because ventilation prevents the accumulation of too much condensation.
Still wondering if you need special lights for bathrooms? Unless you're installing an LED shower light or wiring fixtures in close proximity to your shower, you can use dry-rated lights for most bathroom locations.
Best-Selling Damp Rated Outdoor Lights at DestinationLighting.com
What to Consider When Installing Damp Rated Lighting
There are some areas where wet and damp rated lights should be used in the bathroom, such as inside the envelope of the shower, where they may come in direct contact with water or moisture. In these situations, look for fixtures with the label, "Suitable for Wet Locations" or "Suitable for Damp Locations." For example, many homes have recessed lighting fixtures above or in the shower — it doesn't get much wetter than the inside of a shower, so these should be wet-rated lighting. Browse an array of waterproof shower lights from Generation Lighting, Progress Lighting and more at Destination Lighting.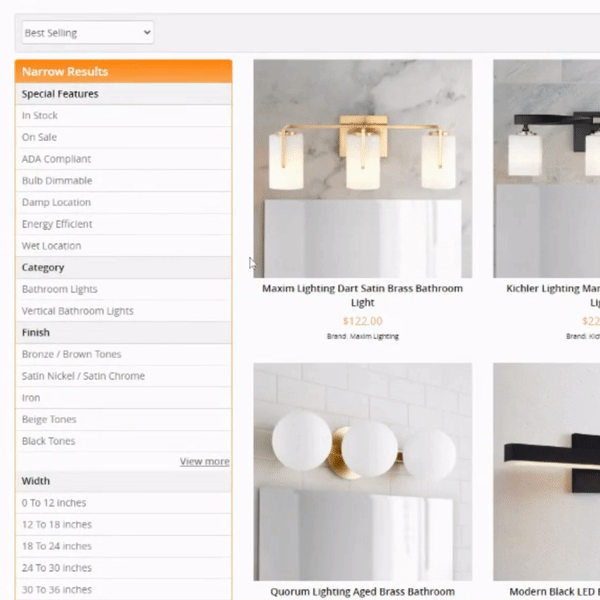 More Bathroom Lighting Ideas
Because you're not limited to damp-rated lights in the bathroom, you have plenty of options to choose from. Whether you hang crystal bathroom lights in dry locations or wet rated recessed lighting inside the shower, these units can illuminate every corner of the room. Many of these fixtures have frosted shades or bulbs to diffuse light and prevent glare. Consider vertical bathroom lights beside your mirrors and add accessories to match every fixture.
How to Find Damp Rated Lights on the Website
When browsing bathroom lights on DestinationLighting.com, you can find damp location as an option under Special Features on the left sidebar. Click on "Damp Location" or "Wet Location" to filter fixtures that will work in any damp or wet space.
Do All Bathroom Lights Need to be Damp Rated?
Nope. You don't always need damp-rated lights in your bathroom. Most spots in these rooms experience only mild levels of moisture and ventilation prevents condensation. Browse through our bathroom lighting collections to find the dry, damp and wet fixtures you need to DIY your dream oasis. All qualifying orders ship free from Destination Lighting, so you save whether you need one small bathroom light or wet rated recessed lighting for your entire lower level. Contact our American Lighting Associated certified staff for knowledge on everything from choosing the right finish to installing wet rated shower lighting. Check out our how-to guides and blog posts to level up your skill at choosing bathroom hardware or replacing recessed lighting. We're your one-stop destination for a home full of brilliance.