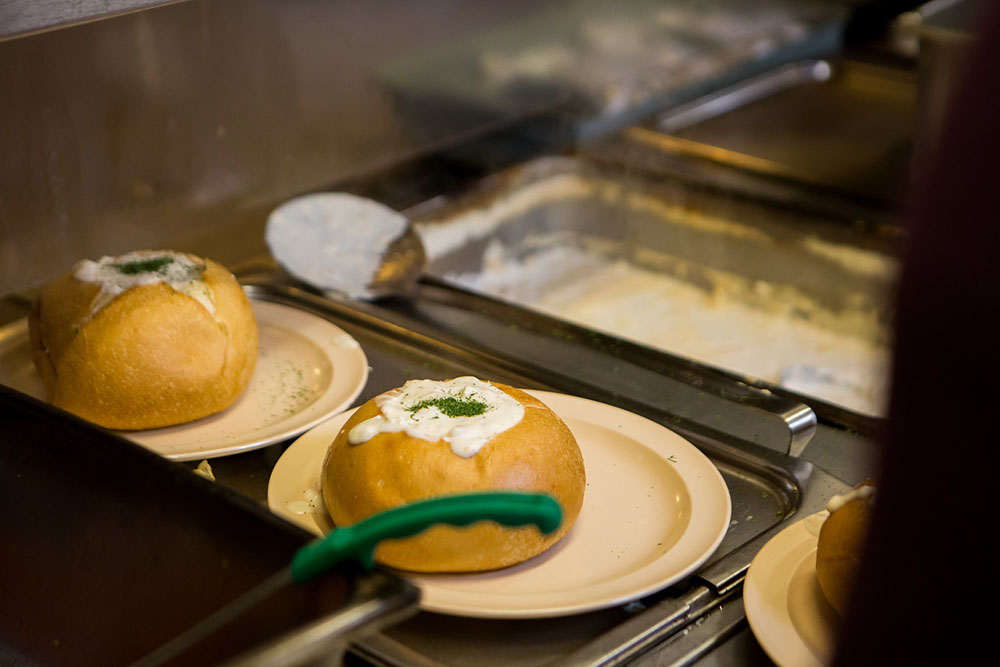 Who: Seattle's United Gospel Mission 
Where: Pioneer Square-Seattle, Washington
Challenge:
Around 200,000 people in the Washington State area go to bed hungry every night. For the people at Seattle's United Gospel Mission, that simply won't do. They refuse to give up on the poor and homeless in the community, fighting back using 5 mission objectives that drive their success.
Through a combined effort of donations, support and volunteers, they are doing all they can to close the gap on hunger.
With National Clam Chowder Day on the horizon, UGM knew they wanted to do something special.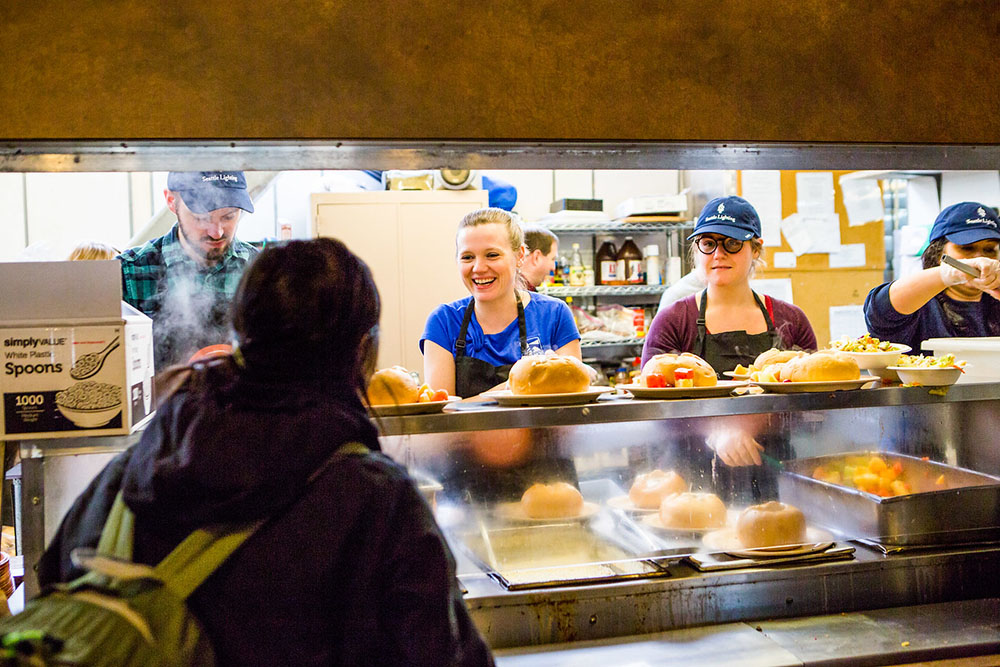 Contribution:
On a typically frigid winter day in Seattle, warm bowls of delicious white chowder from the northwest were served to welcome the hungry visitors. Partnering with Seattle Lighting and Seawatch International, who generously donated the 1,000 pounds of clam chowder, UGM was able to provide a hearty meal to every man, woman, and child. To top it off, the chowder was served in a perfectly soft sourdough bread bowl, provided by the Marsee Baking Company. 
Chowder day was a resounding success and goes a long way in showing what a community of volunteers can do with a little time and effort.
Thank you, United Gospel Mission!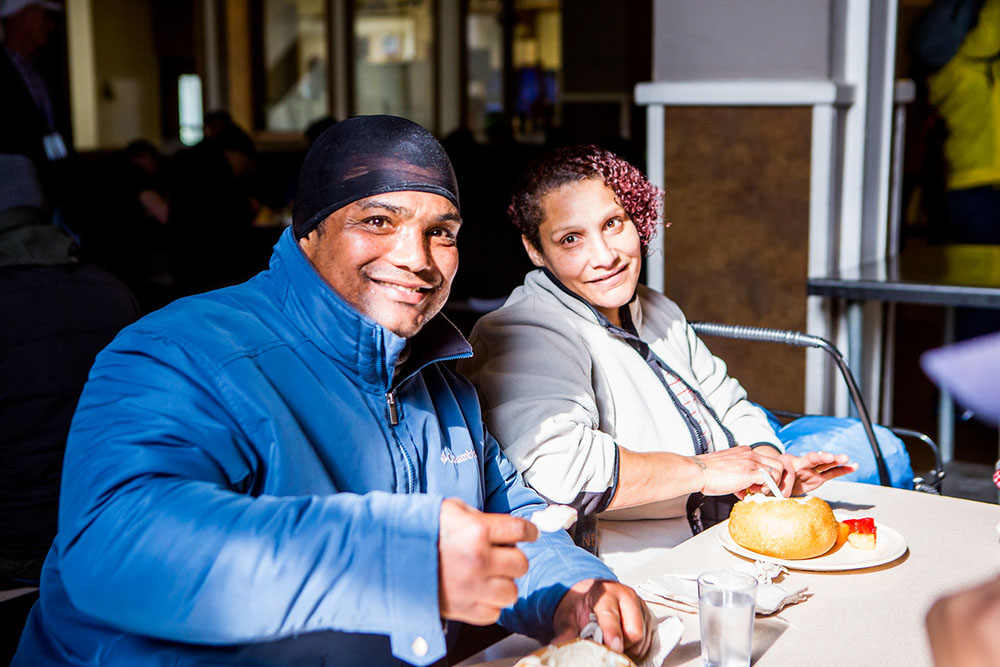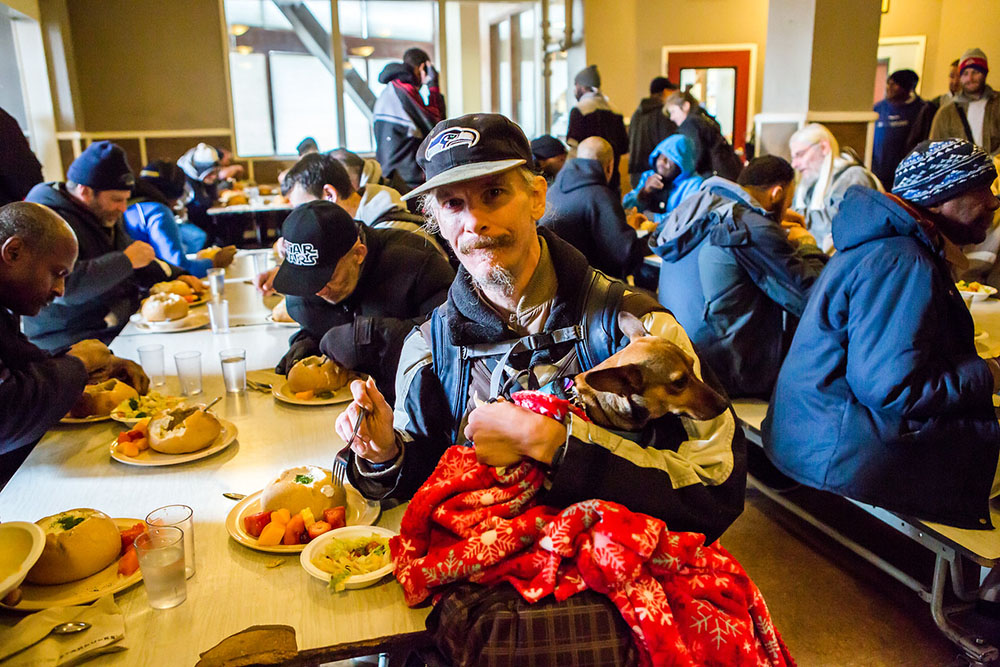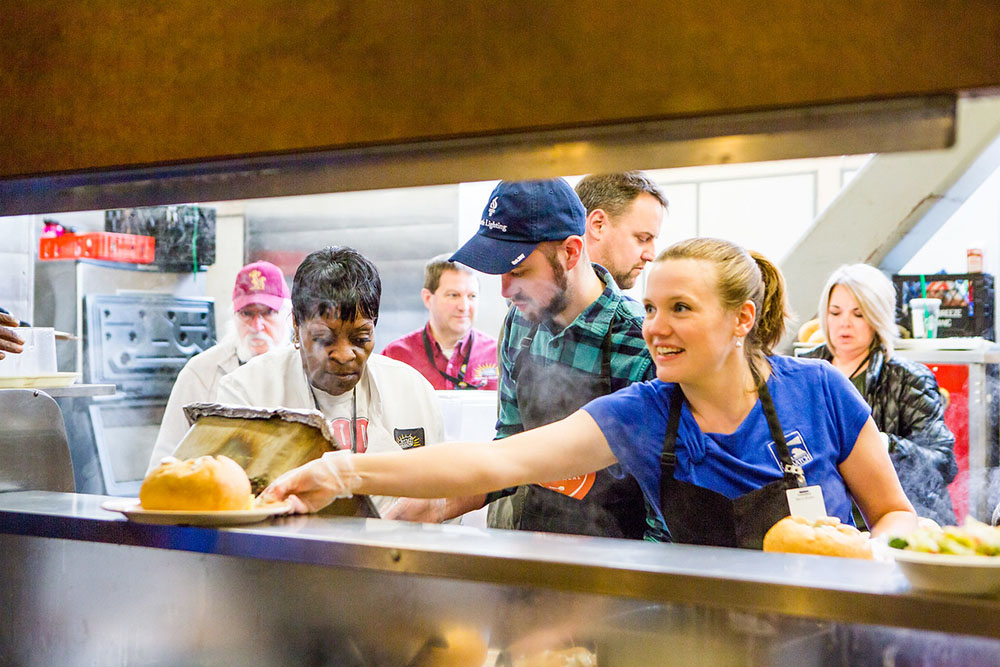 See more at https://jessicakeenerphotography.smugmug.com/Events/National-Clam-Chowder-Day-at-the-Mission/