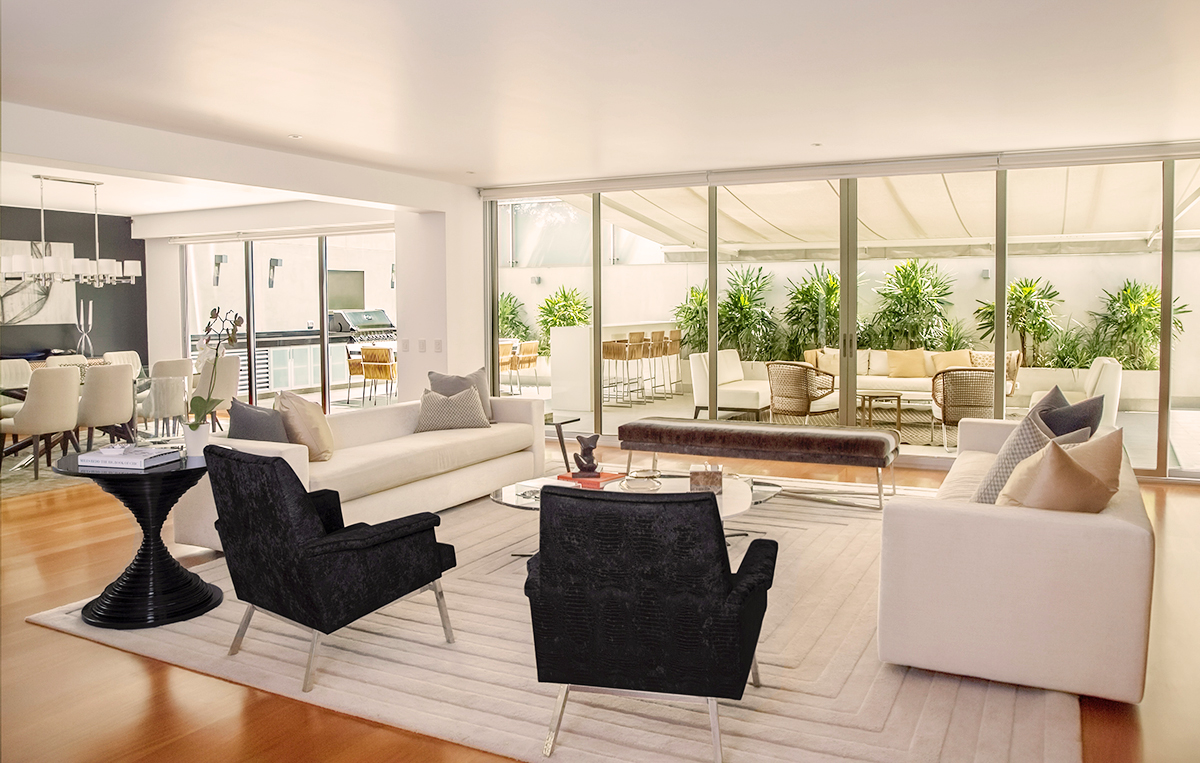 What is Title 24?
Title 24 is the State of California's Building Energy Efficiency Program. Section 6 of Title 24 contains the requirements for residential lighting.
The following information is valid effective January 1, 2017, until California's 2019 standards are released on January 1, 2020.
If my project is in California, when do I have to comply with Title 24?
Title 24 applies to all new construction projects, additions, and alterations. If your project requires a building permit, it will need to comply with Title 24.
What are the basics of the Title 24 lighting requirements?
Title 24 applies only to permanently installed luminaires. Lighting that is attached directly to the home or structure, whether hardwired or plugged-in, is a permanently installed luminaire. Portable lamps and bulbs in appliances such as refrigerators or range hoods are not covered by Title 24.
Per Title 24, all permanently installed residential lighting must be high efficacy. High efficacy means that fixtures or bulbs can produce over 45 lumens per watt. Compact fluorescent (CFL) bulbs, LED bulbs and LED fixtures typically meet this standard while incandescent bulbs will not.
Certain types of fixtures and bulbs are automatically considered high efficacy. This includes linear fluorescent, pin-base CFL's, GU-24 based CFL's, and outdoor fixtures with non-removable dedicated LED modules.
Other types of fixtures and bulbs have to be certified to the California Energy Commission and listed on the CEC database in order to be considered high efficacy. This includes dedicated LED fixtures and LED bulbs. LED fixtures and LED bulbs must meet the requirements of California's Appendix JA-8. (JA-8 requirements include lumens per watts of 45 or more, color temperature of 3000K or lower, a color rendering index of 90 or higher, a rated lifetime of 15,000 hours or more, dimming to 10% or less, and produce minimal flicker.)
Fixtures with medium base screw-in LED bulbs are okay for use in California IF the bulbs used are JA-8 2016 compliant, or JA-8E 2016 compliant for use in fully enclosed fixtures. The bulbs or fixtures must be clearly marked JA-8 2016 or JA-8E 2016. (Note: recessed fixtures may NOT use medium base screw-in sockets.)
Rules are varied for different rooms, however, most residential fixtures must be controlled by dimmers or occupancy/vacancy sensors.
The bottom line:
New construction projects in California require lighting with CFL bulbs, LED bulbs, or LED fixtures marked as JA-8 2016 or JA-8E 2016.
* Considering the benefits of cost, performance, and extended lifetime, we strongly recommend the use of LED fixtures and bulbs.
Need help? Our lighting experts are happy to answer your questions or provide you with assistance on your project.