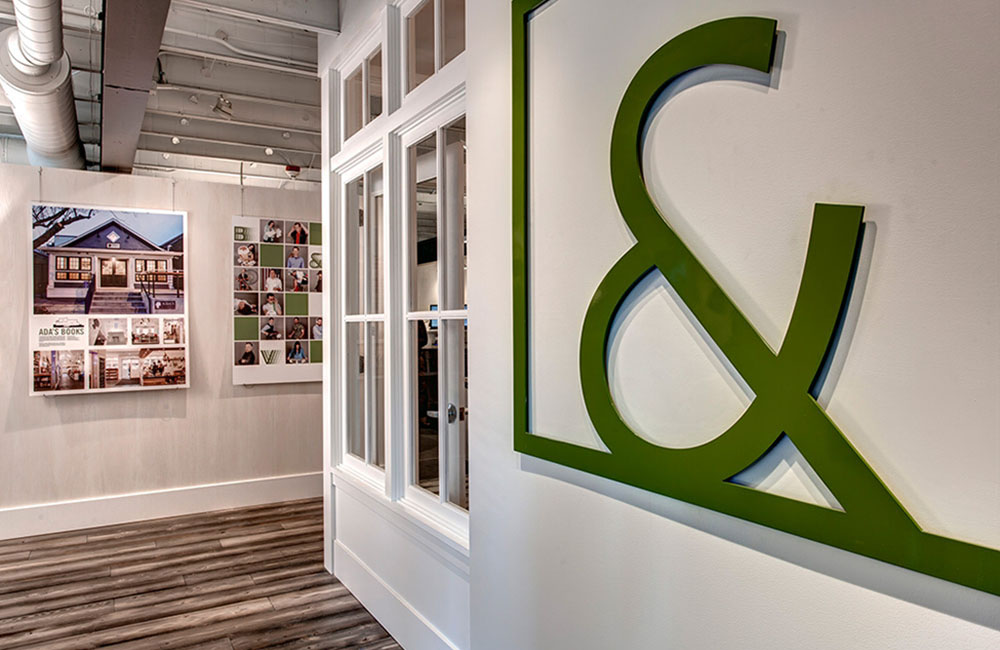 Board & Vellum: Architecture, Interior Design, and Landscape Architecture
Where
: Seattle, Washington
Challenge
:
Board & Vellum is taking off. But as a rapidly expanding business grows, so does their need to acquire space to house all of their wonderful talents. They landed on a former bank that, while dark and crowded, had the potential space to shape their imagination. 
Being a business that prides itself on interior design, the goal was to capture the personal feel of the Board & Vellum brand and embody the best in both commercial and residential design.
Solution
:
Less is usually better, so they started by opening up the interior. To promote collaboration and team building, they tore down the walls and filled empty spaces with socially friendly, communal meeting tables.
To complete their design aesthetic, they painted with bright colors and created a multi-layered lighting plan to accent their new home. The results speak for itself.
Lighting: Destination Lighting
Appliances: Arnold's Appliance
Builder: Woodmark
Photography: John Wilbanks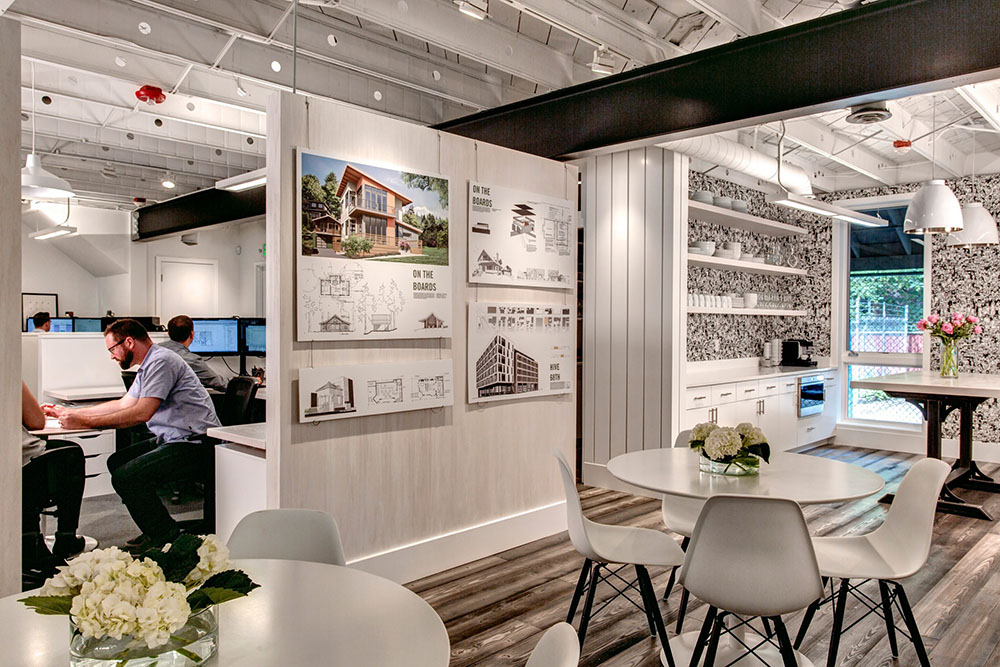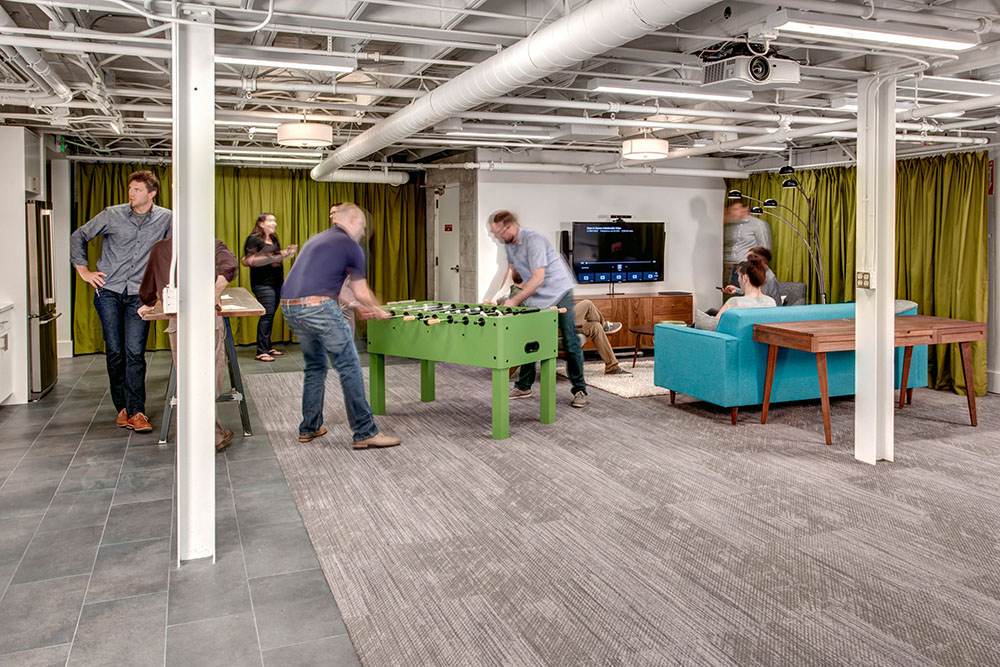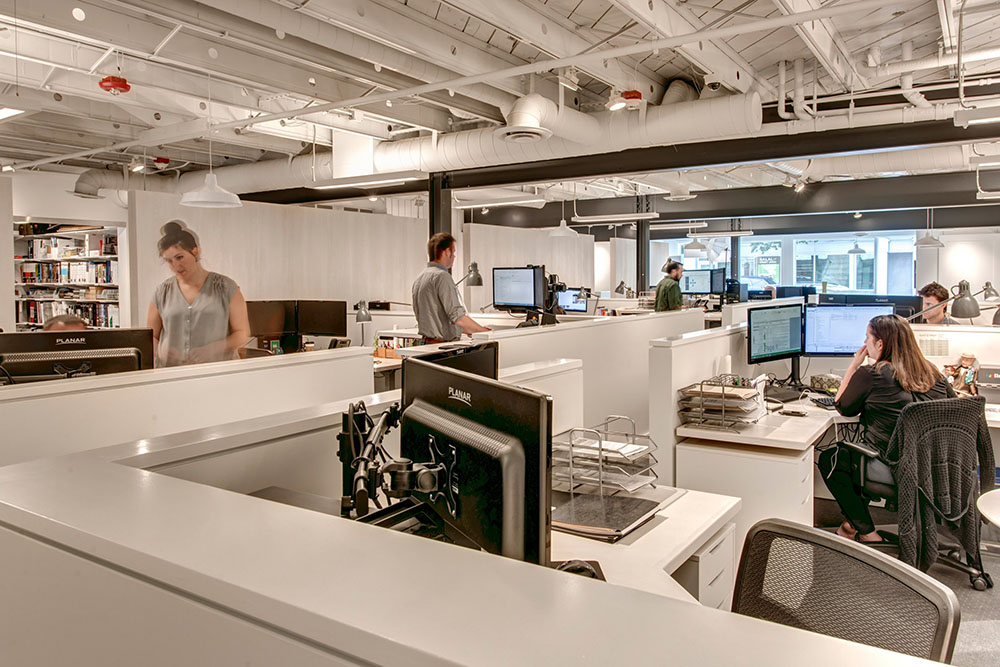 Shop the look
Are you in need of a remodel?
We'd love to hear from you. Leave us a comment, and we will be touch!