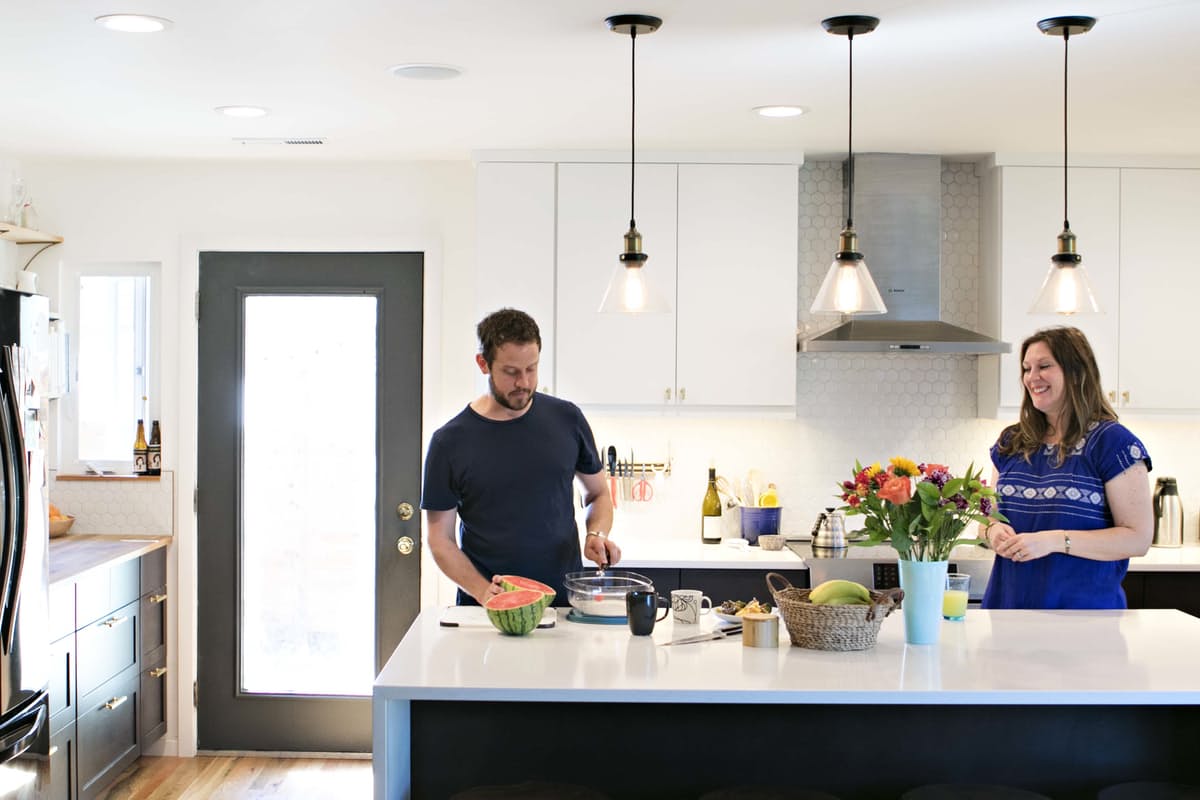 Bohemian Pop-Vintage in Portland
Bohemian Style
The Northwest is a region well known for its modesty, love of nature, and appreciation for design. Betsy Cross and Will Cervarich, with their dogs Maurice and Gingham, own a business called Betsy and Iya, selling hand-made jewelry, artisan objects, and vintage treasures. It's obvious in their design style, as they seem to gravitate towards showcasing their attention to detail. They recently completed a major renovation on their 1965 Portland, Oregon home. Back in 2014, they purchased a 900 square foot cottage and saw an opportunity for a design overhaul.
Their renovation project was highlighted in a recent Apartment Therapy article, which showcased the transformation from a cigarette stained, old cottage into a modern dream home.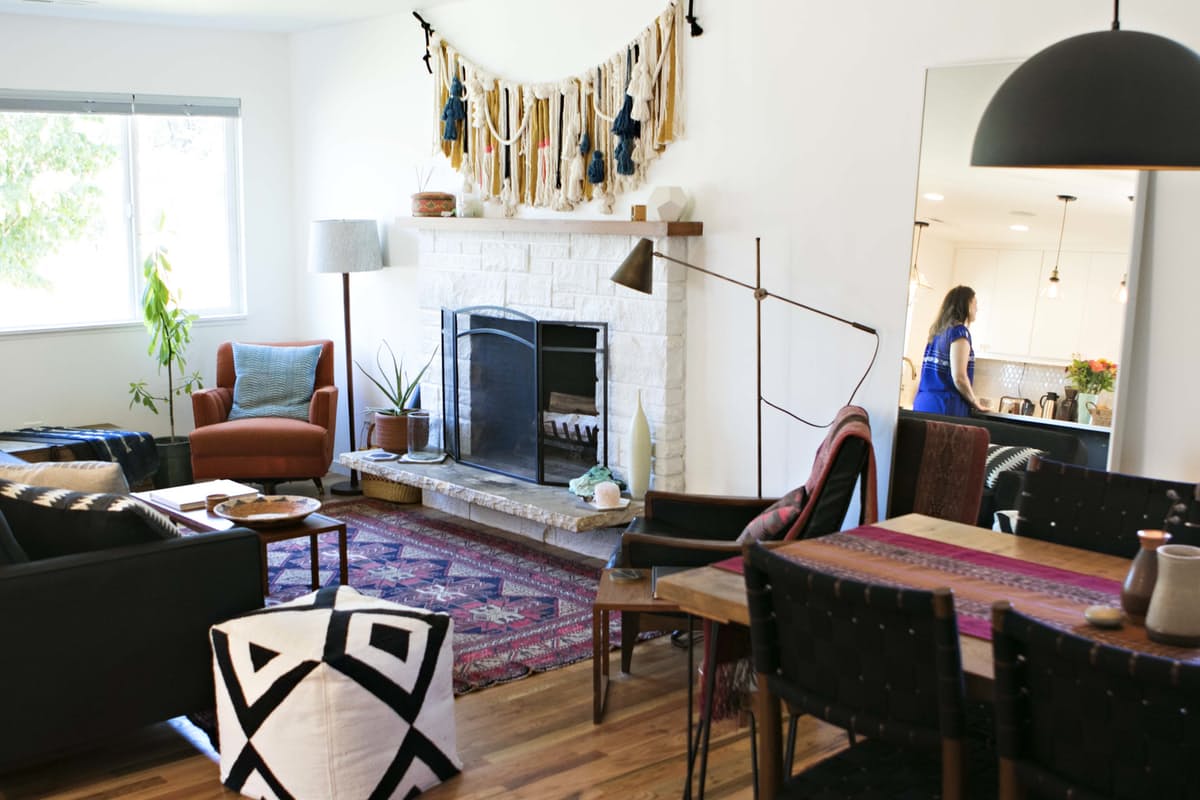 The Astro Black Pendant Light with Dome Shade
As a prime example of how lighting can redefine your space, Betsy and Will installed this beautiful light in their dining area, creating a warm and inviting atmosphere. They made sure to match the color scheme with their overall design aesthetic so that the look matches the mood. It's a good example of how the right fixture can be more than a light source. It's a classic dining room pendant light.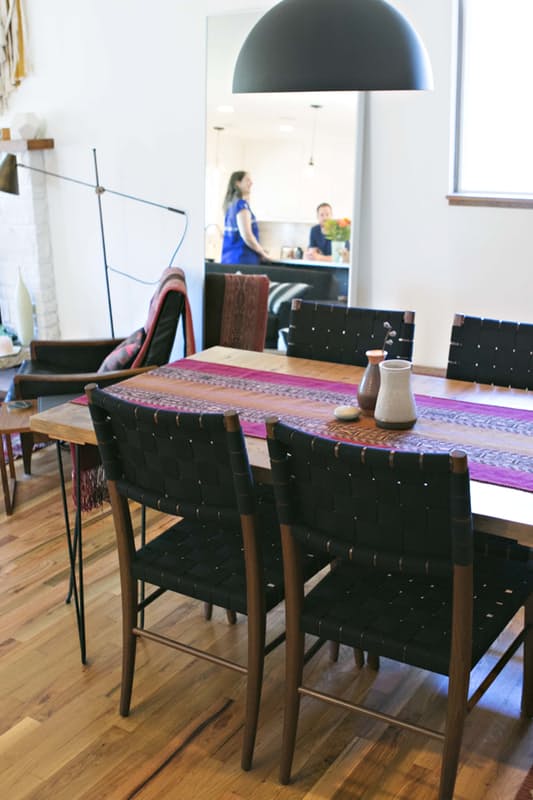 You can read the full details of the article here, and let us know how you plan on redesigning your space. Many thanks to Heather Keeling for the shout out and link! Also Matt and Angela from m.o.daby design.
Shop the look at Destination Lighting, and you can see the full line of Access lights on our Access Lighting brand page.