Children's Nursery Lighting Tips
We know a lot goes into preparing the perfect nursery for your little bundle of joy. No matter what furniture, rugs and toys you've selected, the right lighting can make all the difference.
Lighting fixtures are even more important in the nursery than in the rest of the house. Not only are these rooms used for many tasks, but a baby's eyes are undeveloped and much more sensitive to light, narrowing your options. Our design experts have five nursery lighting tips that will help make your nursery both more functional and inviting:
 1) Safety First
Safety is the more important than any other consideration. The last thing you want is for a nursery fan or table lamp to harm your newborn child. Avoid light fixtures that have a lot of small parts or exposed bulbs, especially if they could easily come loose. You should also avoid lights that generate high amounts of heat, which burn to the touch. We recommend LED bulbs or CFL bulbs for both their low heat levels and efficiency. Finally, plug in a night light to provide a little visibility in the dark.
2) Keep Lights Soft and Inviting
Harsh, bright lighting can easily make a baby feel uncomfortable and anxious, which will then cause the same feelings in their parents. Bright lights also increase the contrast between light and dark, which can lead to overstimulation and straining in young eyes. This is another reason to avoid halogen bulbs and fixtures with exposed bulbs. Bulbs with higher color temperatures, such as soft white and daylight, will be gentler on a newborn. Look for fixtures with good shades or diffusers to further soften the glow.
3) Add Dimmers
A dimmer switch serves many purposes in a nursery. Lowering the light level can soothe a young child and help them wind down after a busy day, getting them into a bedtime mood. Dimmed lights are also great for late-night feedings and diaper changes, giving you enough light to deal with the business at hand without jarring the child awake. Finally, dimmers prevent the room from becoming overly bright when there's some natural light shining in.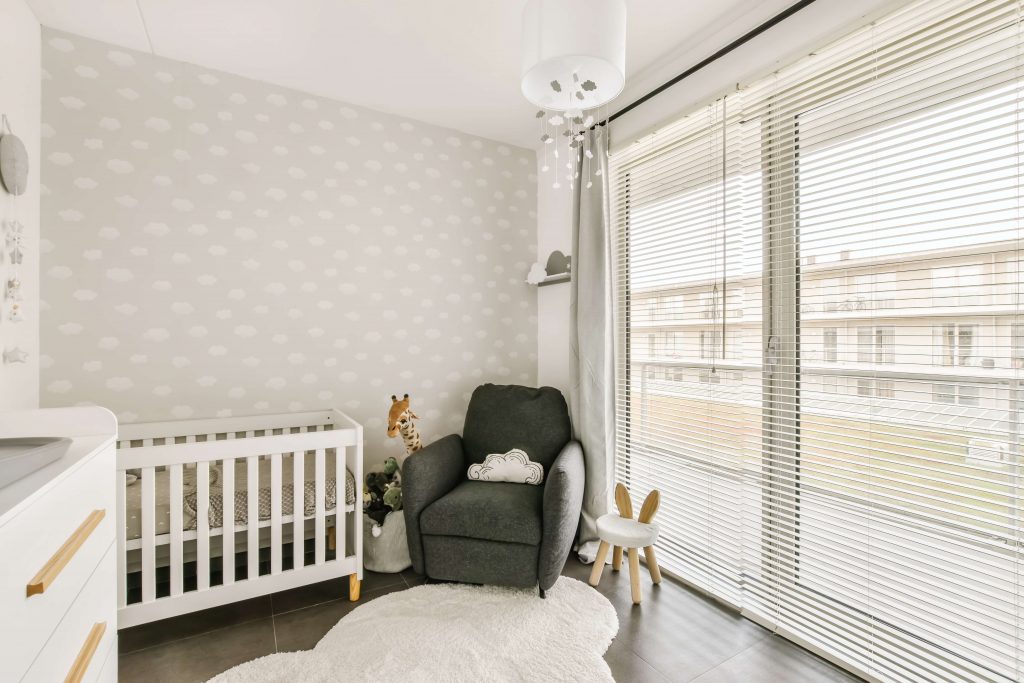 4) Layer the Light
Accent lights and task lights complement soft overheads, while providing extra visibility when you need it. With a lamp nearby, you'll be able to see when changing a diaper, reading a bedtime story or cleaning up a mess. Add desk lamps and table lamps around the room for the times when a single ambient light isn't enough. Be careful with floor lamps, though — when a youngster starts crawling, these could topple to the floor and cause disaster.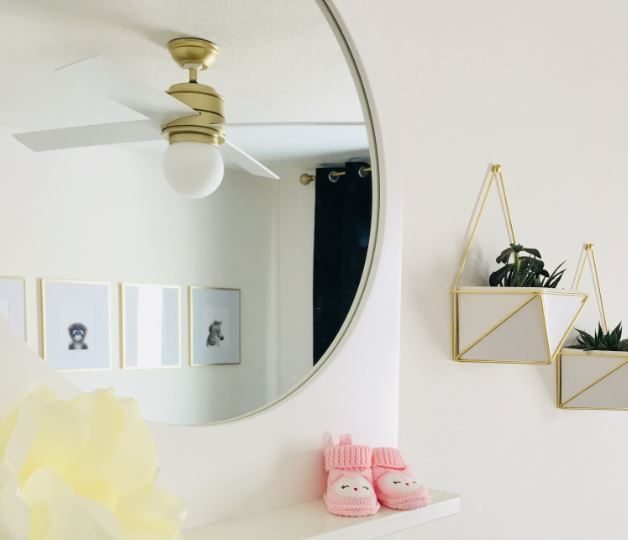 5) Install a Ceiling Fan or Light and Fan Combo
Installing a ceiling fan in a nursery has some real advantages, with or without an integrated light. By circulating more air, fans keep a baby cool in the summer and warm in the winter. The noise and motion of a ceiling fan are also soothing for many newborns. You can also provide visual stimulation by getting different colored blades or hanging an ornament. Destination Lighting will help you find the best ceiling fan for a nursery — just call or use our live chat to speak to one of our ALA-certified experts.
Whimsical Ceiling Fans for the Nursery