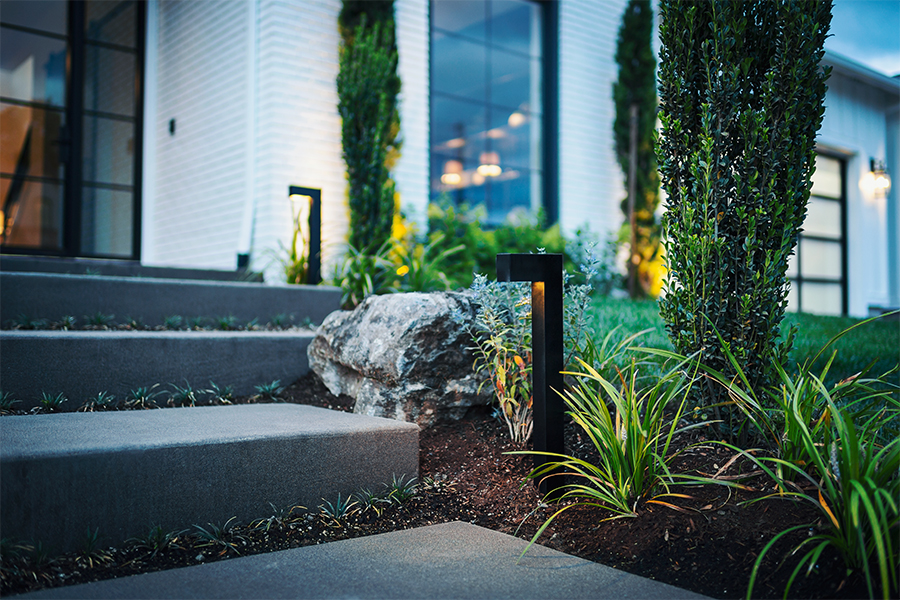 Low-Voltage Landscape Lighting | Atlantis Path Light by Hinkley
What is Low-Voltage Lighting?
Many light fixtures connect directly to the electrical system in your home. They're called "line voltage lights," and they work with 120 volts of power. These common fixtures are used for many types of traditional lighting, including ceiling lights and sconces. Low-voltage lights use less than 50 volts of power, and they rely on transformers — many of which are built into the fixtures — to reduce voltage from your electrical system.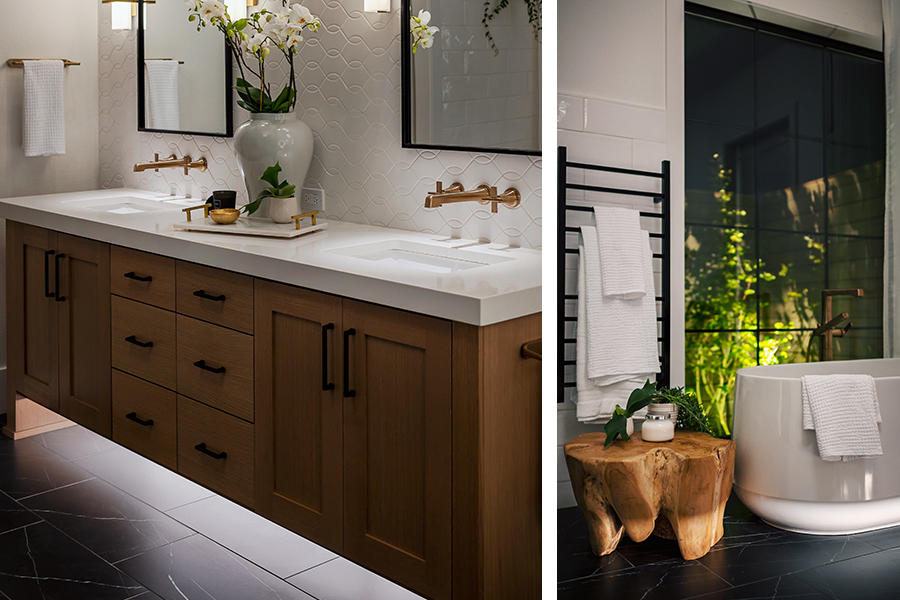 Get the Look: Low-Voltage Cove Light | Low-Voltage Recessed Light (above bath) Low-Voltage Well Light (outside)
Types of Low-Voltage Lighting
While both line and low-voltage fixtures use similar amounts of energy, they differ in brightness and longevity. Traditional light bulbs last for an average of 1000 – 2000 hours, while low-voltage recessed lights can last for longer than 6,000 hours. Their longevity makes low-voltage bulbs useful in dining rooms, so that you can maintain low light levels even between meals, and for ceiling lights that light up wide areas with brilliant beams. Also, low-voltage lights work in outdoor environments. Many homes rely on low-voltage landscape lighting for pathway and garden illumination.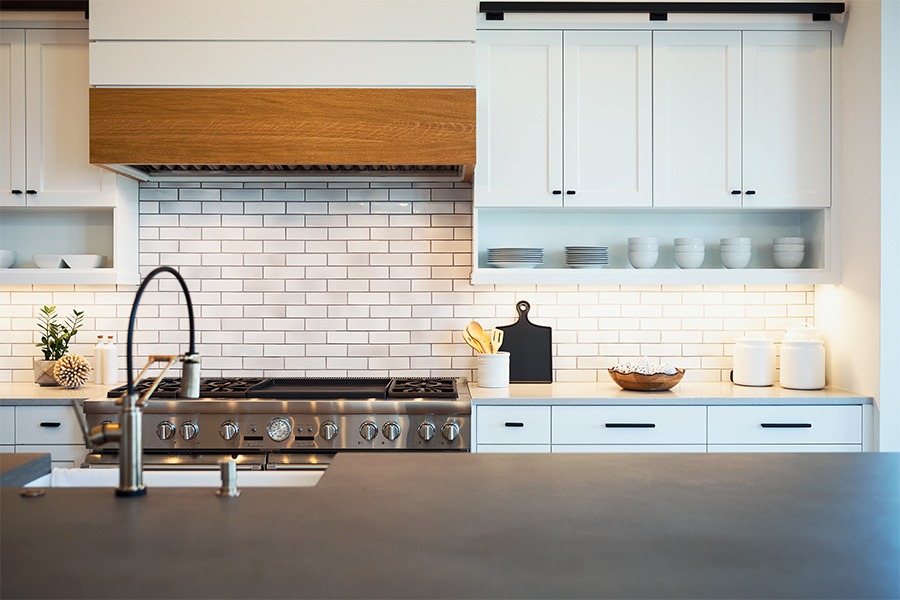 Get the Look: Low-Voltage Under Cabinet Lighting
Line and Low-Voltage Lighting Ideas
There are plenty of ways to use low-voltage lights around your home. Inside, low-voltage under-cabinet and cove lighting illuminate countertop surfaces and confined spaces. These units have smaller bulbs and more compact fixtures than line-voltage lights. Under-cabinet lights hide beneath kitchen and bathroom storage to reduce glare and illuminate nearby surfaces. Cove lighting usually casts light upward and helps diffuse general light around rooms.
Some low-voltage fixtures, including many recessed lights, allow you to modify the spread of the lamp's beam. You can narrow the beams to highlight features in your room, or widen them for general floods of light. While many of these fixtures have their own transformers to convert line voltage to low-voltage, you may need an external device for some low-voltage fixtures. Pendant lights and chandeliers with low-voltage fixtures often come with these devices already built into their bases, which keeps them out-of-sight. Many low-voltage outdoor lights have external transformers. You can hide these units behind small sculptures or beneath porches to keep them out of view. Also, if your lights need transformers, make sure to check whether you need an electronic or magnetic style for your fixture.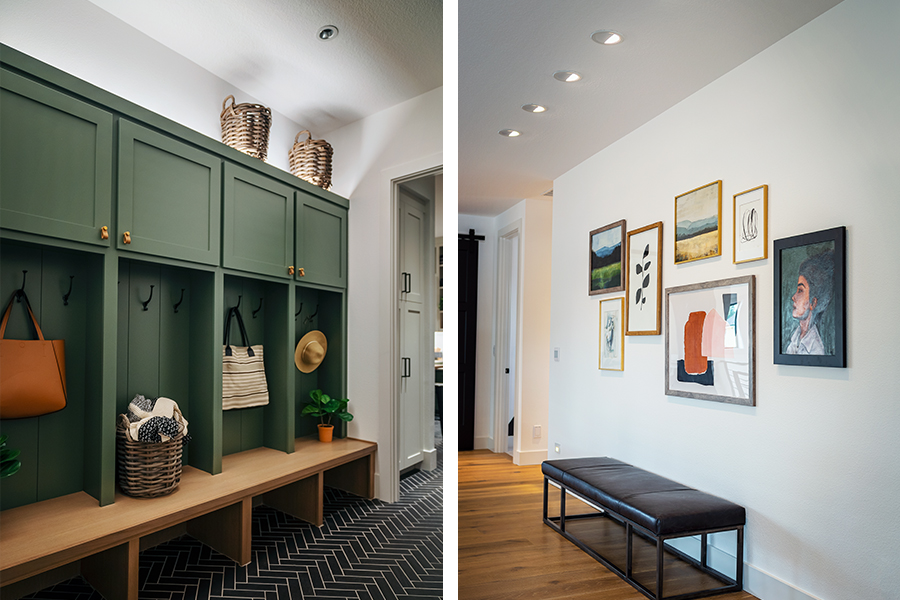 Get the Look: Low-Voltage Cove Light | Low-Voltage Recessed Light
Low-Voltage Landscape Lights
Many landscape lights have low-voltage fixtures. Path lights that frequently operate on a cost-effective 12 volts shine on your walkway, so you can safely walk at night. These lights have posts that keep them above ground-level, and they sometimes have photocell sensors to save energy. Light sensors automatically turn fixtures on when the sun goes down.
Pairing path lights with entryway lights can shed extra light near the door to your home and increase the pathway illumination. Entry lanterns use 120V, and there are ones available in frosted glass that lessen the glare. Because of the higher voltage, an electrician should be called to help with installation.
Spotlights and low-voltage well-lights offer additional external illumination around your home. Spots can light driveways, dark areas of lawn, large sculptures, and brickwork on walls. When connected with motion sensors, spots definitely enhance security around your home. Well lights point up from the ground, and when placed strategically, can transform the nighttime appearance of shrubs, trees, and garden décor around your home. Well-lighting also can be installed on outdoor steps or stairs, to ensure safe walking up and down.
To light up low-lying foliage at borders or objects of interest, down lighting lamps work well. The advantage of down lighting is that the fixture itself is blocking direct glare from the bulb, creating a softer, more inviting atmosphere around a residence. In addition, some types of landscape lighting kits come with dimmer switches, which offer the opportunity to change your outdoor lighting effect from time to time.
Another popular low-voltage outdoor lighting effect is the use of hanging pendant lights, which look pretty and festive when hung on trees or pergolas. Again, this look demonstrates how some very artistic effects can be achieved outside using low-voltage lighting, at a surprisingly low cost.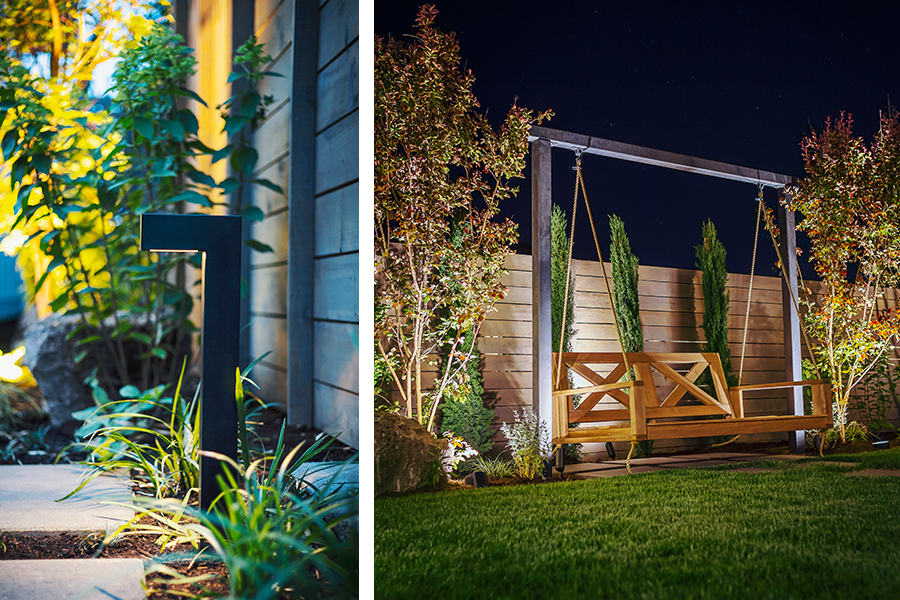 Get the Look: Low-Voltage Path Light | Low-Voltage Well Light 
Ready to Make the Switch?
Whether you want to illuminate your home's interior or the walkway to your front door, you can find low-voltage lights to suit the task. These fixtures offer a variety of beam sizes, and their small sizes enable installation in compact spaces. Use low-voltage lights for efficient accents and fills around your home.
Stay Connected!
Can't get enough lighting? Follow us on Pinterest, Instagram, and Facebook!