Mission and Craftsman Lighting: Alameda Chandelier by Kichler Lighting
Mission and Craftsman lighting are closely related and often interchangeable. These classic styles originated in Europe in the late 1800s during the Arts and Crafts Movement and were made popular in America by designer Frank Lloyd Wright. The Arts and Crafts movement was a reaction to the industrial revolution and a return to quality craftsmanship, attention to detail, and material integrity. Due to the styles' combination of warm tones with geometric shapes, mission and craftsman lighting can be paired with both traditional and contemporary environments.
Characteristics of Mission and Craftsman Lighting
The main visual identifier of mission and craftsman lighting is the use of simple horizontal and vertical lines in the design. Traditionally, mission and craftsman style features amber glass and warm, dark tones, often with a hammered or textured finish. These fixtures and their designs are composed of simple geometric shapes without unnecessary ornamentation, making them versatile and easy to incorporate into multiple design schemes.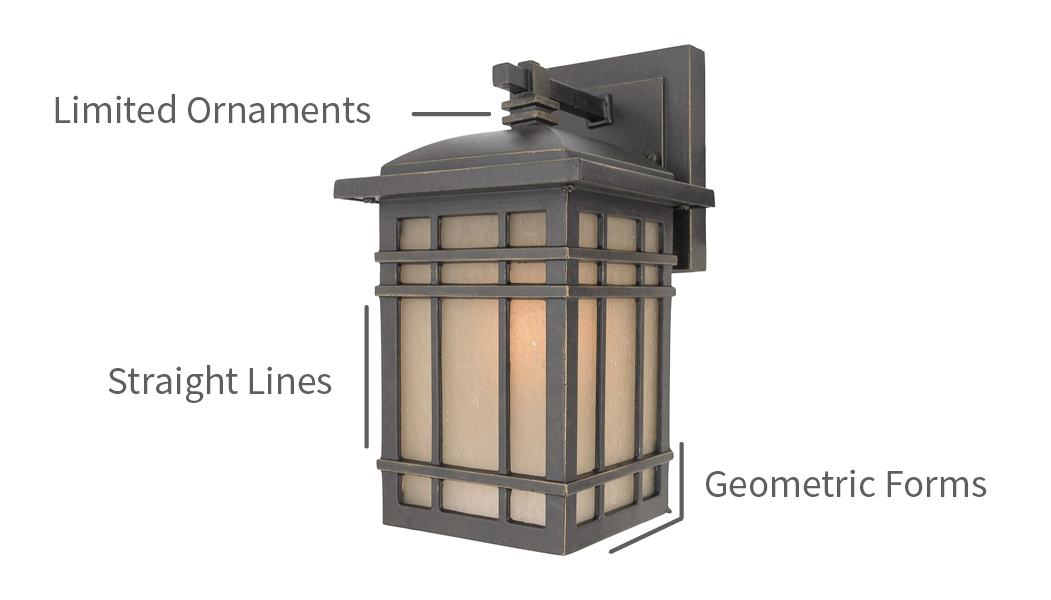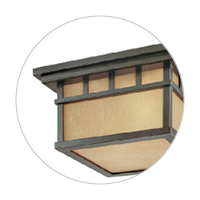 Dark Tones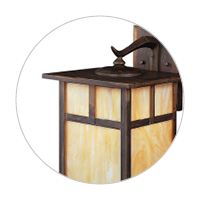 Textured Finish
Product Examples 
Style Inspiration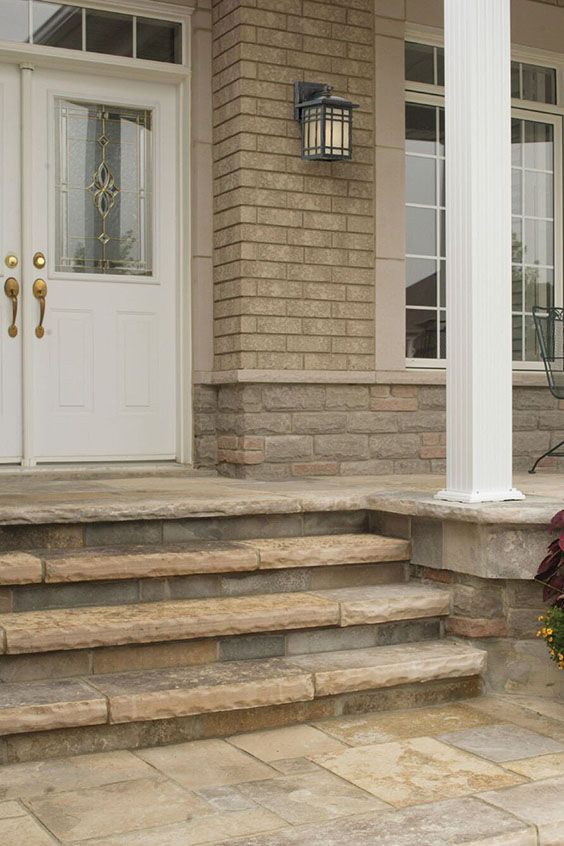 Freeport by Dolan Designs | Hillcrest by Quoizel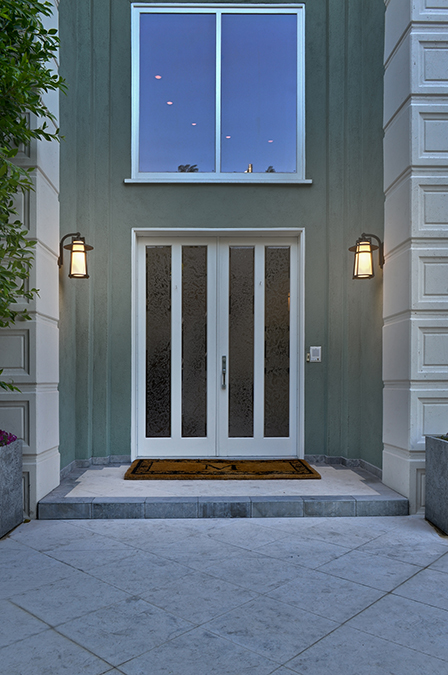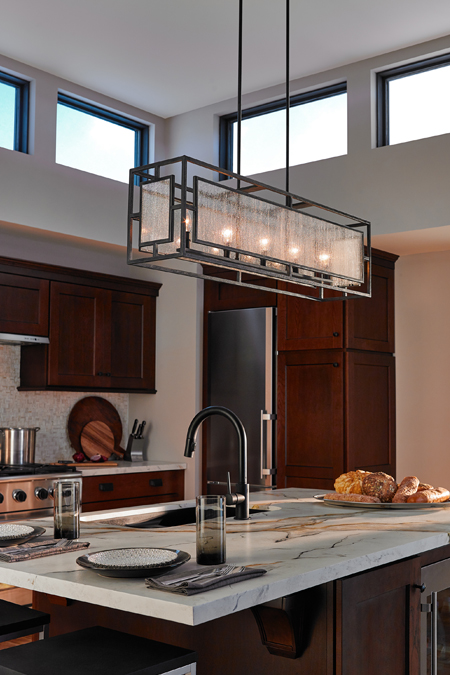 Calistoga by Maxim Lighting | Prairielands by Feiss Lighting
You might also like