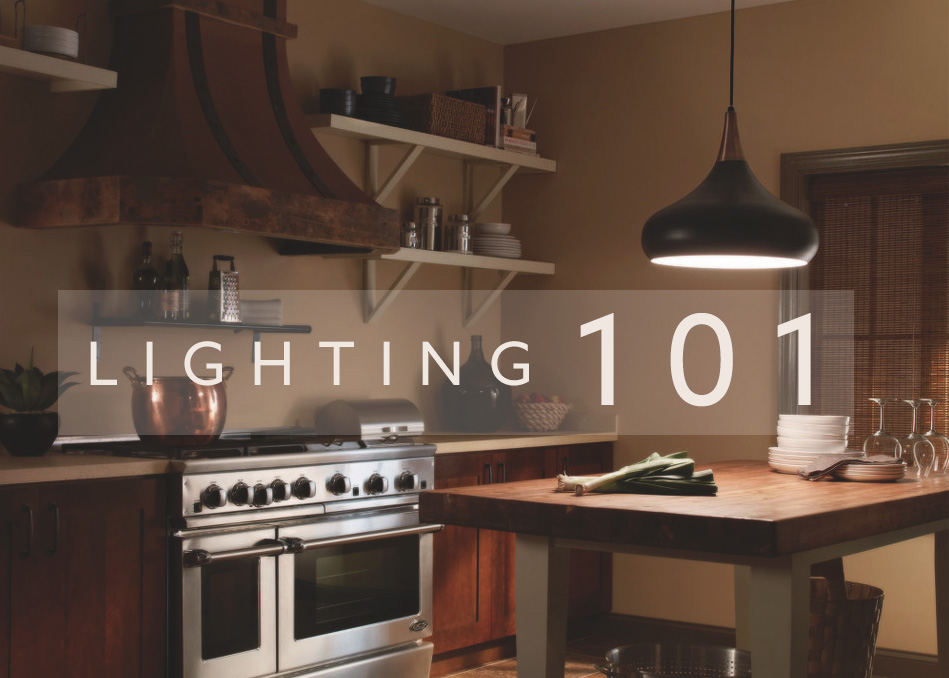 Lighting 101: watts, lumens and other puzzling terms
Anyone interested in updating the lighting in their home or office needs to have an understanding of all the related terms in order to make the best choices. Discover everything you need to know about lighting terms so you can read the new labels and ensure that the light bulbs you choose provide the best results for your needs.
Understanding Watts
Watts are the amount of power that a light bulb uses to produce illumination. In the past, if you wanted a bright bulb, you'd look for a 100-watt incandescent bulb, which would mean that the bulb would use around 100 watts of power to produce the equivalent light. Today, while watts still describes the amount of power used to produce the light, it doesn't explain the overall brightness levels.
What Are Lumens?
Thanks to the addition of Light Emitting Diode (LED), Compact Fluorescent Light (CFL) and other types of bulbs, using watts to determine the right lighting choice is becoming obsolete. Instead, you'll want to check the lumens of the bulb, which explains the brightness level that it provides. When considering lumens, the higher the number, the brighter the bulb will be in the fixture. Generally, if you're replacing a 100-watt incandescent bulb, you'll want an option that offers around 1,600 lumens of light to achieve the same brightness level.
CRI
CRI, or the Color Rendering Index, describes how well the light bulb reproduces the colors of objects in the space it is lighting. CRI is measured by comparing how the colors appear using eight different lighting samples in relation to an ideal light source, which is light that has a high CRI index and color temperature that is as close as possible to daylight. Bulbs are given a rating ranging from one to 100, which helps users understand how accurate the light will make the colors in a space.
Kelvin Temp
Bulbs also have a color temperature measurement that is measured in Kelvin degrees. This number, which is between 1,000 and 10,000, describes the overall look of the light produced. The Kelvin temperature scale is based on the color of a metal object that is heated to the glowing point. This object will glow different colors during the heating process, resulting in yellow, blue, orange and other colors.
Applying this scale to bulbs lets users understand the predominant color of the light. Bulbs in the 4,600 degrees Kelvin to 6,500 degrees Kelvin range are considered daylight and provide a bluish-white light. Warm white bulbs are between 2,000 degrees Kelvin and 3,000 degrees Kelvin with a yellowish glow. Cool white is considered neutral, and falls in the 3,100 degrees Kelvin to 4,500 degrees Kelvin range.
Efficiency Ratings
Bulbs come with efficiency ratings to help users understand how much energy they require to produce light. The lower the number, the higher the energy efficiency of the bulb. This information is broken down into the energy input to light output, which describes the number of watts of energy the bulb requires to produce the brightness level indicated.
What Are Kilowatt-Hours?
Kilowatt-hours is the term used to describe how much power the bulb consumes over time. One kilowatt hour is equivalent to 1,000 watt hours. This means that a single kilowatt of energy will provide enough power to light a 100-watt bulb for 10 hours. If you use that bulb continuously for 730 hours, you will use 73 kilowatt-hours of energy. Conversely, using a 25-watt CFL bulb uses only 18 kilowatt-hours.
Energy Star Certification Explained
Many bulb labels include Energy Star certification, which means that they meet the strict guidelines for energy efficiency set forth by the US Environmental Protection Agency. These products are tested by third parties and proven to use less energy while still providing high-quality light. The Energy Star certification also means that the bulb:
Uses between 70 and 90 percent less energy than an incandescent bulb
Lasts a minimum of 10 and up to 25 times longer than a traditional bulb
Results in $30 to $80 in energy savings over its lifespan
Emits between 70 and 90 percent less heat than an incandescent bulb
Average Rated Life
The Average Rated life of a bulb is determined by testing a batch to see how long it takes for half of them to fail. The number given could represent that 100 bulbs were included in the test batch over a period of 1,000 hours, with half of them failing within that time. The most common Average Rated Life of different bulb types are:
Incandescent – 750 to 2,000 hours
Halogen – 2,000 to 4,000 hours
Screw-in CFL – 8,000 to 10,000 hours
Plug-in CFL – 10,000 to 20,000 hours
HID – 10,000 to 24,000 hours
Fluorescent – 24,000 to 36,000 hours
LED – 40,000 to 50,000 hours
Bulbs that are used in hot or cold temperatures, in areas that become wet or in places that are prone to vibrations typically won't reach the Average Rated Life, while those used in typical indoor conditions should.
Types of Bulbs
Each of the different light bulbs available have their own unique features that make them an ideal option for different lighting scenarios. From energy savings to the light they produce, this chart illustrates the differences between each bulb type.
| | | | | | | | |
| --- | --- | --- | --- | --- | --- | --- | --- |
| Type | | Average Cost | Light Color | Energy Savings/Year | Mercury Content | Heat Output (3.41 BTUs per Watt) | Durability |
| CFL (26 Watt) | | $2.50 to $3.50 | Warm White to Cool White | 75% | Low Levels | 89 BTUs/Hour | Glass Can Break Easily |
| Fluorescent (60 Watt) | | $4.00 to $10.00 | Cool/Bluish White | 25% | High Levels | 205 BTUs/Hour | Glass Breaks Easily |
| LED (1 Watt) | | $10.00 to $50.00 | Bluish White | 85% | None | 3.4 BTUs/Hour | Durable, Hard to Break |
| Incandescent (100 Watt) | | $0.50 to $3.00 | Yellowish | 0% | High Levels | 341 BTUs/Hour | Filament and Glass Breaks Easily |
| Halogen (50 Watt) | | $5.00 to $10.00 | Warm/Cool White | 28% | None | 170 BTUs/Hour | Glass Can Break Easily |
| Xenon (40 Watt) | | $3.00 to $9.00 | Warm White | 20% | High Levels | 136 BTUs/Hour | Glass Can Break Easily |
Bulb Choices
Whether you have modern lighting or simple lamps, the fixtures you use help determine the bulbs that will work best in them. While the following don't have much to do with lighting terms in general, understanding the right bulbs for the fixtures will ensure you create the lighting schemes that work best in different rooms.
Lamps
Lamps provide ambient and task lighting throughout a space. If you're looking for an option that provides a warm glow in all directions, or that is dimmable, halogen bulbs are an ideal option. Using bulbs that offer a multi-directional beam eliminates bright spots of light on your tables and floors and makes sure there is plenty of light in the space.
Pendants
Pendant lighting adds beauty and style to any space. With the right bulbs, they can also work well as task lighting. Consider CFL or LED bulbs for simple lighting that provides a warm, single-direction glow. Halogen bulbs offer bright, cool light that keeps prepping areas illuminated. They also work well on dimmers, which provides ambient lighting for any space.
Ceiling Fixtures
The fixtures in your ceiling offer a world of lighting possibilities. Ceiling lights can provide bright task lighting with higher wattage LED, halogen or CFL bulbs.Chandeliers are an ideal choice for adding warm, natural light to a space with LED and CFL bulbs in warm color temperatures. Consider mini-chandeliers for smaller areas to add warm, inviting light.
Sconces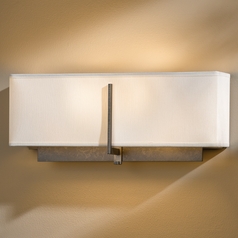 Wall sconces can provide ambient, accent or task lighting depending on the bulbs you choose. Warm, yellow light from CFLs and some LED bulbs provide just the right amount of light for pathways and illuminating areas at night. Add bright LED or halogen bulbs to create task lighting. Consider bright, bluish bulbs that accent architectural designs to draw the eye with plays of light and shadow.
Recessed lights
Recessed lights, such as those used under cabinets or set into the ceiling, let you create interesting and functional illumination based on the bulbs you choose. Bedrooms and living rooms deserve warm white light that isn't jarring to the eyes. Consider bright bulbs like LEDs and halogens that are higher on the Kelvin scale for reading areas. When using recessed lights in work areas and kitchens, bulbs that provide bright, white light ensure optimal illumination for detailed work.
Accent lighting
Accent lighting options like track lights allow you to show off that special piece of artwork or highlight a single-wall paint scheme that ties the room together. LED bulbs provide bright light that remains cool, which makes them ideal for use around paintings, sculptures and plants that may be affected by additional heat.
Putting Your New Knowledge to Use
Now that you understand the more puzzling lighting terms and how they can help you choose the right bulbs, you're ready to put your knowledge to use. Purchase bulbs based on the lighting needs throughout the space, or consider the efficiency of each option to lower energy bills and the overall impact on the environment. Mix and match the available bulbs to create the lighting you want, all while keeping an eye on the most efficient choices available.