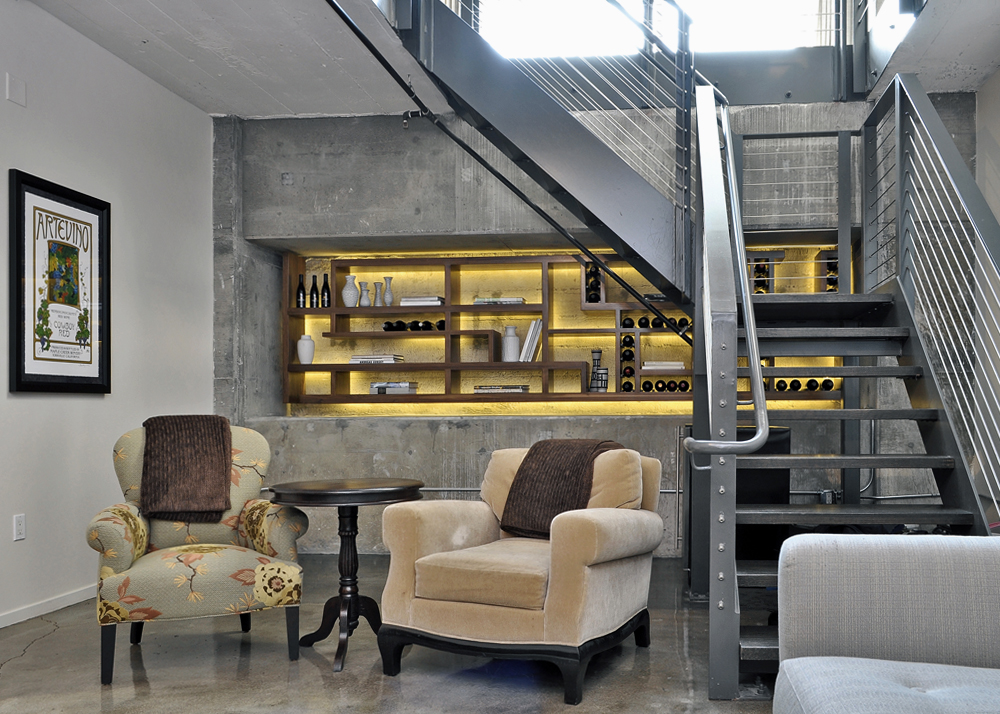 How-to-Guide: Install Under Cabinet Lighting
Installing under cabinet lighting is an excellent way provide attractive, indirect illumination that can enhance the appearance and safety of your kitchen. Many kitchens have overhead lights that provide general illumination but leave work surfaces in the dark; adding under cabinet lighting will brighten countertops so you can chop and slice safely.
There are three types of under cabinet lighting. Wireless fixtures use batteries for power and are the simplest to install. They're ideal for infrequently used locations or areas with no electrical power available. Low voltage systems typically have a plug-in transformer that powers one or more lights. They require a little more time and effort to install than wireless fixtures. Line voltage under cabinet lights connect directly to your home's electrical system. Installing these fixtures requires some DIY skill, an understanding of basic wiring and a few additional tools and supplies. Use these under cabinet lighting tips and installation techniques to handle this project quickly and easily.
Getting Started
Before you begin installation, turn OFF all electrical circuits in your work area at the main breaker box. You may also want to empty cabinets and remove small appliances such as coffee makers or blenders from countertops to give yourself room to work. Finally, you'll need a few tools to install wireless or low voltage lights.
Assorted screwdrivers to attach fixtures to cabinets.
A drill and small bits to create starter holes for mounting screws.
A hammer and cable staples to secure wiring.
If you're installing line voltage fixtures, you'll need additional supplies and tools.
Two-conductor sheathed wire that meets local electrical codes to make electrical connections.
A switch box and light switch or dimmer to control your new under cabinet lighting.
Lineman's and side-cutting pliers and combination strippers to cut and strip wire.
A voltage tester to ensure electrical circuits are OFF.
Additional drill bits, a drywall saw and a utility knife to cut holes for cables and switches.
Electrical tape and wire nuts to make electrical connections.
Fish tape to pull wire through tight spaces.
You may want to place drop cloths in your work area to protect counters from scratches. Since the power should be off, you may also want a handheld light or headlamp so you can see clearly.
Installation, Step-By-Step
Before you start any DIY electrical project, be sure you understand the applicable building codes and wiring requirements. If you're not sure about anything, consult a professional electrician. Once you've turned off the power in your work area, you'll need to find a source of electricity for your under cabinet lights. Each of the three types of under cabinet lighting has different power requirements.
Wireless Fixtures
Battery-powered lights require no electrical connection, making them the best under cabinet lighting option for DIY novices. You can place them almost anywhere. If you're using this type of fixture, skip ahead to Light Fixture Installation.
Low Voltage Under Cabinet Lighting
These lighting systems are simple to connect to a power source. Just choose an unused outlet and ensure the transformer's power cord can reach it without stretching across work surfaces. You may want to pick a location at one end of your kitchen counter to simplify the needed electrical connections.
Line Voltage Lighting Systems
Connecting line voltage lights is a bit more challenging. You'll need to find a junction box on a circuit that can handle both the existing light fixtures and the under cabinet lights you're installing. In many locales, the electrical code prohibits wiring lights to dedicated circuits such as the small appliance outlets found in many kitchens, so you should choose a lighting circuit. Add up the wattage of all fixtures, both new and old. The total should be less than 1,440 watts for a 15-amp circuit and less than 1,920 watts for a 20-amp circuit. Using an LED under cabinet light system may make it easier to find a suitable connection. LEDs use much less power than other types of light bulbs.
Once you've identified a circuit with sufficient power, find an accessible junction box to make your connection. You'll also want to find a convenient location for your new lighting system's switch or dimmer.
Pro Tip: The fuses or breakers in your home's main electrical box are labeled with the circuit's amperage rating.
Connect the Fixture Dots
Once you've located a power source, it's time to plan and install your system's wiring. You can run low voltage cables beneath or inside cabinets. Arrange wiring runs to minimize their length and the number of holes required. Secure wires using cable staples.
Install line voltage wiring inside your home's walls. You'll need to run one cable between the junction box and your chosen switch location. You'll also need to run cables that connect everything else in a parallel arrangement, switch to fixture to fixture. Cut holes for each light's connection just beneath the cabinet's edge and behind the installation location. Be sure to note any plumbing or gas pipes in your walls and avoid running wiring near these spots.
Run wiring along your planned route, using your drill to make holes in studs where needed and fish tape to pull wire between openings. Leave extra cable at each fixture and switch to simplify connections. Install cable staples every four feet to anchor your wire.
Pro Tip: If your kitchen counters have a separate backsplash, take it off and make any needed cuts in the space it covers.
Light Fixture Installation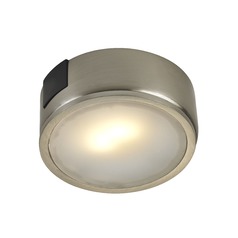 Most under cabinet fixtures are surface mounted and simple to install. Mark drilling points either by holding the fixture in place or using the manufacturer-provided installation template. Drill a pilot hole for each screw, taking care not to penetrate the bottom of the cabinet. Attach the fixture to the cabinet with screws and your screwdriver. Be sure wiring connection points are still accessible once you've installed the fixture.
Pro Tip: Create an improvised drilling guide by wrapping tape around your drill bit, leaving just the desired depth exposed.
Connecting the Lights
With the light fixtures and wiring in place, it's time to finalize your connections. If you installed a wireless light, you just need to install the battery. Many low power systems have plug-in power cables that simplify connections. Just connect each fixture according to the manufacturer's instruction.
Line voltage connections require a little more work. Pull the cables, one from the switch, one leading to the next light, into the fixture. Trim off the exterior sheath and cut the exposed white, black and green cables to a convenient length. Strip 3/4 of an inch of insulation from the end of each wire.
Twist all the same-color wires together and secure the connection with a wire nut. You may also want to wrap the electrical tape around the wires to provide extra support. Tuck the wiring inside the light fixture and install or close the cover. When you get to the last fixture in the series, you'll only have one set of incoming wires.
Installing the Switch or Dimmer
Most wireless or low voltage under cabinet lights have built-in switches. In some cases, you may need to mount the switch on a cabinet surface. Use the same techniques you used when installing light fixtures to attach the light switch in a convenient location.
To install a line voltage switch or dimmer, you'll need to cut a hole in your existing wall. Mark the hole's outline using the switch box as a template. Drill a starter hole near the edge, and then complete the cut using your drywall saw. Feed the cables into the box and clamp them in place. Trim the sheathing, leaving about six inches of wire. Install the box into the wall opening. Tighten the retention screws until the mounting ears are snug against the back of the drywall.
Strip about 3/4 of an inch from the end of each wire and connect them as follows:
Connect the two white wires using wire nuts and electrical tape.
Connect all ground wires together in the same manner. You may also need to attach them to the green grounding terminal on your switch.
Attach the black wire from the power source to the top terminal on the light switch.
Attach the black wire leading to the lights to the switch's bottom terminal.
Once you've made all the connections, tuck the wires into the box, and then secure the switch to the box and install the switch cover.
Make a Final Connection
With the new lighting system's connections in place, it's time to connect it to your home's electrical system. You'll use the same technique you've used elsewhere. Pull about six inches of wire into the junction box, remove the sheathing, strip the ends of each wire, and use wire nuts and electrical tape to connect like-colored wires. Tuck everything away and replace the cover on the box.
Testing the New Circuit
Once you finalized all the connections, it's time to check the circuit. Double-check each location to make sure everything is properly connected, and then turn the power ON at the main junction box. Test the circuit by turning on the light switch. Your new under cabinet lighting is ready to use.
Under cabinet fixtures add bright task lighting to any countertop and can enhance the value of your home. Now that you understand how to install under cabinet lighting, you can apply your new-found knowledge to supplement the ceiling lights in your kitchen with focused work surface illumination.