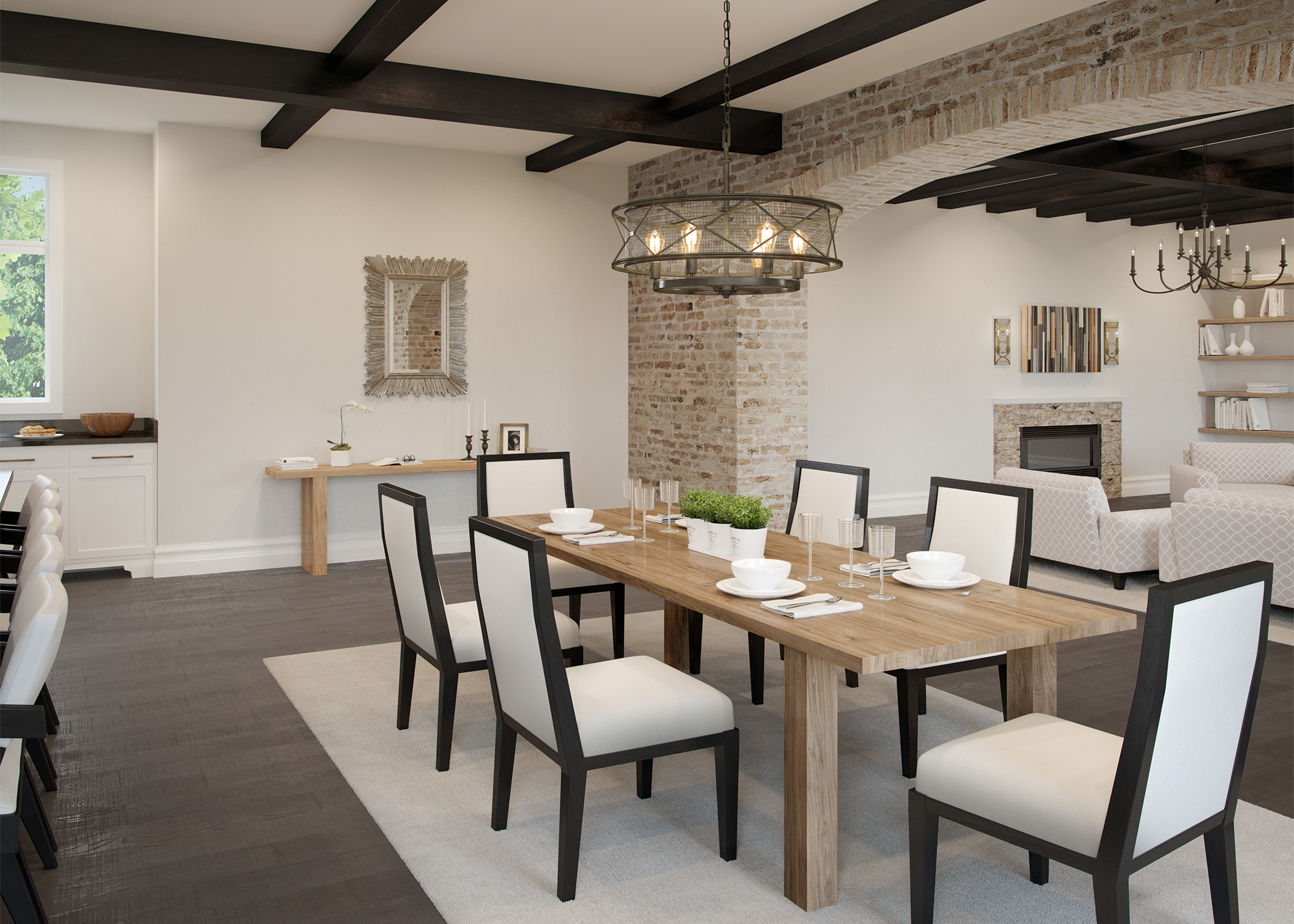 How to choose the right size chandelier
A dining room chandelier not only lights up the room, it also adds style and a focal point. Along with the design, color and type of bulb, the size is also a consideration when choosing a new chandelier for your dining room or kitchen table. There are so many beautiful options on the market that it's easy to make the "bright" choice for your home.
Choosing the Right Dining Room Chandelier Size
Before you fall in love with a specific chandelier, make sure you know what size of fixture will fit your dining room. The correct size depends on the dimensions of the room and the height of the ceiling.
Size to Fit the Room
To find the ideal chandelier size, measure the length and width of the room and add those together. The sum of those measurements is the proper diameter of your fixture in inches. Say, for example, that your room is 12 feet x 15 feet. Adding 12 + 15 equals 27 feet. Convert that to inches, and your chandelier should be 27 inches in diameter.
When you are deciding how low the chandelier should hang, use your dining room table as a guide. A chandelier's longest point should hang about 30 to 32 inches above the surface of the table to provide optimal lighting. If you have vaulted ceilings, look for a tall chandelier that has plenty of hanging length.
Size to Fit the Table
If you do the size calculations based on the room and the result doesn't seem quite right to you, there's an alternative. You can also select a chandelier based on the size of your dining room table. A good ratio is a fixture that is half to three-quarters the width of the table.
Choose the Right Amount of Light Output
Another consideration is the type and strength of light you want in your dining room. Some chandeliers are designed to yield soft, glowing light whereas others create a brighter, stronger light. Depending on the wall colors and and furnishings, you may want strong or soft light. Installing a dimmer switch or choosing a chandelier with interchangeable shades allows more flexibility.
Consider Bulb Type
There are many distinct types of bulbs on the market today. Incandescent, CFL and LED bulbs provide different amounts of light in unique tints and hues. Traditional incandescent bulbs provide a warm, comforting light and it's usually easy to find replacement bulbs in various retail locations. CFL bulbs are energy efficient and commonly available, and provide a cool-tinted alternative to incandescent light. LED bulbs are extremely energy efficient and last a long time. They can be a good choice for recessed lighting and in areas where it is difficult to replace bulbs.
The shape of the bulb is also important. If you like the look of flame-shaped or Edison bulbs, be sure to choose a chandelier to show off the unique bulbs. Some fixtures require bulbs with a candelabra base, limiting the options for replacements.
What Are the Design Styles of Dining Room Chandeliers?
When you're searching for the best dining room chandeliers, it's illuminating to learn how many different styles are available. From traditional crystal chandeliers to modern abstract designs, there is a chandelier to fit every taste and home. Chandeliers are available in bronze, chrome, nickel and many other finishes to complement any room's decor and furniture.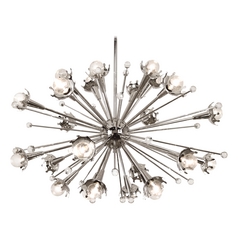 There are unique dining room chandeliers designed to do more than just complement the room. If you want to make a statement with your chandelier, choose a non-traditional style to shine the light on your personal tastes. If your home has a specific decor theme or architectural design, choose a matching chandelier style. There are numerous choices available such as Colonial chandeliers, Craftsman and mid-century styles. Sleek contemporary decor is an opportunity to install modern chandeliers in chrome finishes or with unique geometric fixtures.
To find the perfect chandelier for your dining room, consider the color, style, bulb type and size. Look for a design style that works well with the colors and decor in the room. Take your time and consider the atmosphere you'd like to create. Find the perfect chandelier style and size for your dining room and enjoy beautiful lighting during every meal.