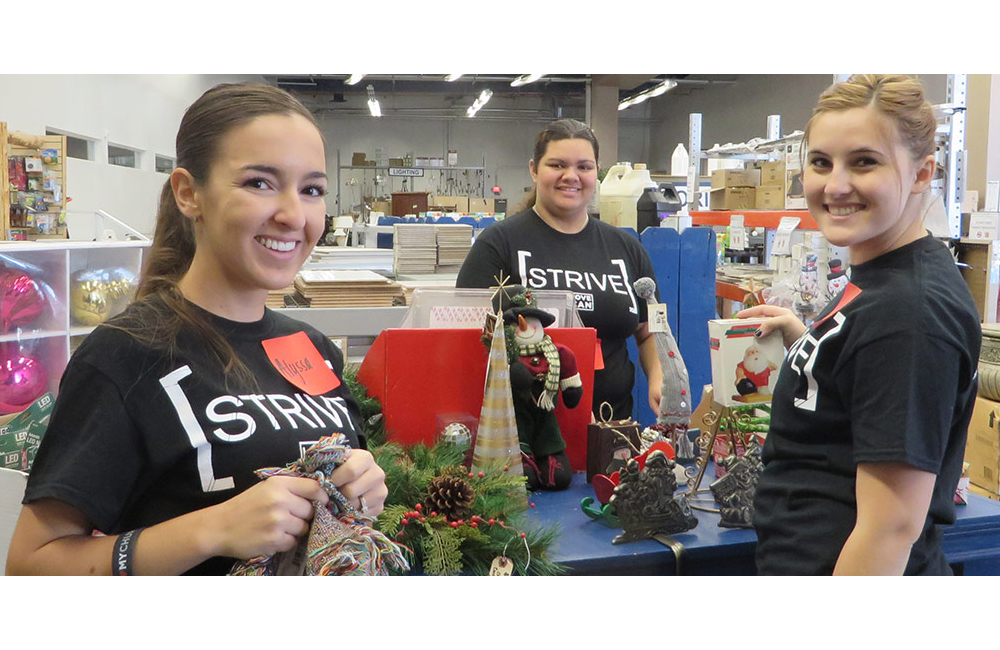 Community Spotlight: Habitat for Humanity
Who: Habitat for Humanity, Las Vegas
Where: Las Vegas, Nevada
Challenge:
A majority of Americans feel stable and secure in their current situation, however, housing insecurity touches nearly half of adults at some point in their lives. While urban populations have increased dramatically, the number of available, affordable housing has struggled to keep up. Habitat for Humanity Las Vegas has a mission to build single-family homes throughout Clark County for working families earning less than 80% of Area Median Income.
In response to the ever-growing need for shelter in their communities, Habitat for Humanity works in many ways: new construction, repairs to existing homes, small loans for incremental building and home improvements, help to establish title and ownership of land, advocacy for better laws and systems, disaster prevention and recovery, and more.
Contribution:
Destination Lighting chose to partner with Habitat for Humanity Las Vegas, with a broader goal of revitalizing and stabilizing neighborhoods in their community that cannot support private development. Lighting is an essential need for home improvement and new developments, and the demand is higher than ever. 
In total, we donated 2,575 items (42 pallets) with a retail value of $116,132.46, to support them in their initiative to provide ongoing sustainable housing and home improvement. 
The donation will be split between construction projects and ReStores; a second-hand home improvement store, where they sell gently used and some new items to the public at a fraction of the price providing consumers another avenue to donate to Habitat for Humanity. Every dollar generated goes back into the organization which funds the programs to continue with their mission.
"We couldn't be more grateful for this donation – our construction crew is excited to use some of this donation on the 20 new townhome projects coming under way" 
-Veronica Martinez, Director of ReStore Donor Relations.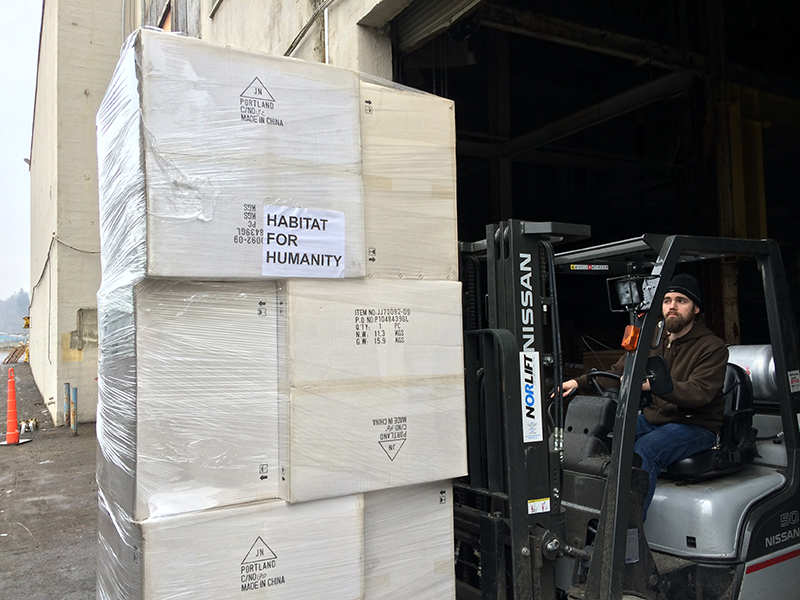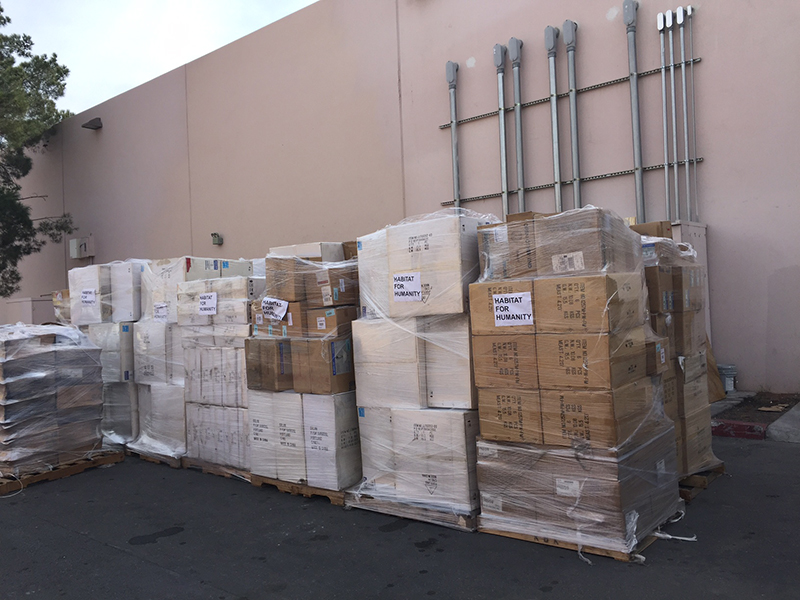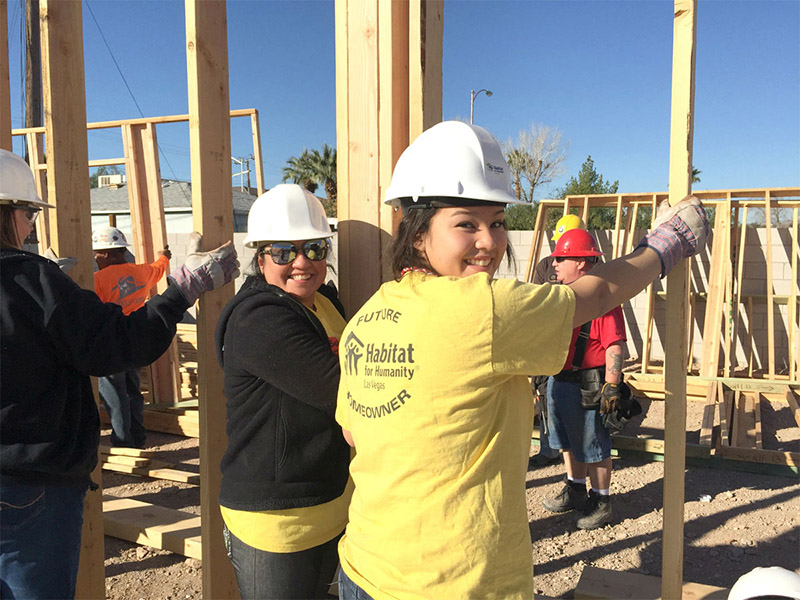 Find out more about Habitat for Humanity
Find out more about the Las Vegas ReStore initiative. 
The main site for Habitat for Humanity Las Vegas.
Donate directly to Habitat for Humanity