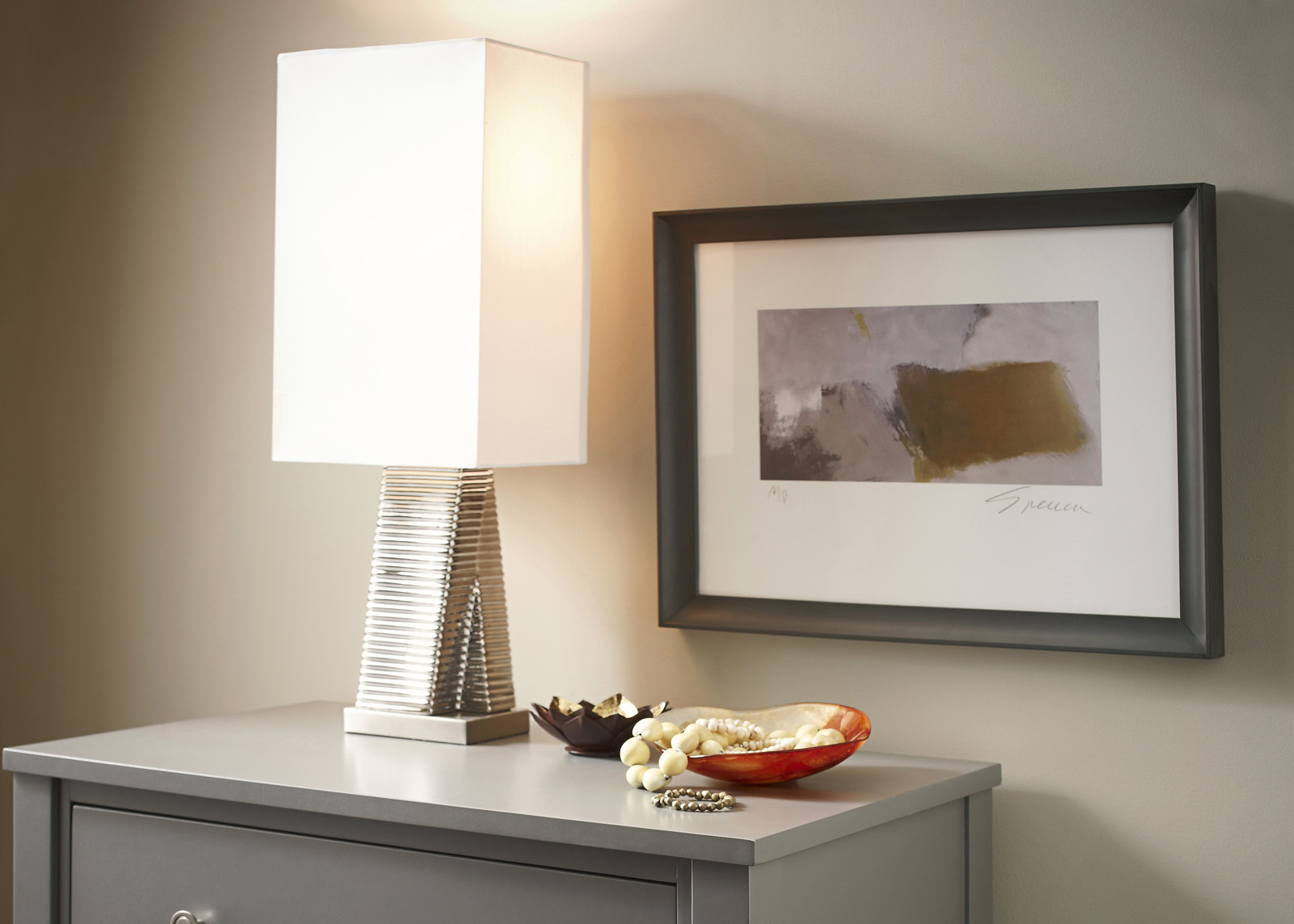 What is an uno lamp shade?
Everything You Need to Know About UNO Lamp Shade Fittings
Lamps need shades to diffuse the light. These decorative lighting accessories contribute to a room's overall style and eliminate glare. There are several common types of lamp shade fitters, and it's important to recognize which type your lamp uses before you shop for new shades.
What is a Lamp Shade Fitter?
The term "fitter" refers to shade's connection point, which attaches the shade to the lamp. There are three common fitter types: clip-on, spider, and uno.
Clip-On Shades
Clip-on lamp shades use pressure to attach the shade to the lamp. These fitter types consist of two loops of springy metal which simply slide over the top of the bulb. The attachment is unsecured, and the shade can be easily removed (or nudged out of alignment). These types of fitters are the simplest to install but provide the least protection for the bulb. If you use incandescent bulbs, the metal fitting can become hot to the touch.
Spider Fitters
Spider fitters are another alternative. These fitters screw onto an upside-down U-shaped piece called the harp. Usually made from metal, harps provide extra support for lamp shades. Harps typically attach below the lamp's socket and arch over the bulb. The spider fitter then sits atop the harp and is often secured with a nut. These fitters are secure and provide plenty of protection for the bulb, but the shape and placement of the harp can make changing the light bulb a little complicated.
Uno Lamp Shades
Uno lamp shades are more versatile than those with clip-on or spider fitters. They have an inner ring that slips over the socket and are held in place by the bulb. This design makes it simple to replace the bulb. The installation process doesn't require any tools at all. Once you unscrew the bulb, you can attach the shade in seconds. Uno fitters are commonly found on small and medium shades, and less frequently on large and over-sized shades. Just look for a socket-sized ring at the center of the shade to recognize unique uno lamp shades.
Benefits of Uno Lamp Shades
Uno lamp shades are the second most common style of lamp shades, surpassed in popularity only by those with spider fitters. If you have an old lamp that's begging for restoration, you can often rely on these styles of fitters when you buy replacement shades. These accessories don't require a harp for installation, which makes them especially useful on older lights. You can even install them to replace shades on pieces where the harp has gone missing. Uno fitters also simplify bulb replacement. Because these shades install between the bulb and the light socket, you don't need to remove the shade to replace the bulb.
Types of Uno Lamp Shades
Replacement lamp shades with uno fitters have enormous versatility. There are two distinct types of uno lamp shades. One slides in place and uses pressure from the bulb to stay connected. The other uses threads for support. Threaded uno shades screw onto the lamp's socket, so they remain in place even when you remove the bulb. These threaded shades work especially well for downward-facing sockets. Besides the threads on their fitters, uno shades come in all sorts of shapes of sizes. Some have thin exteriors made from craft paper, and others are made of fabric that comes in bold, distinct patterns and subtle solid hues. Use the lighter hues to accent rooms with distinct color palettes or find a bold pattern that draws the eye even during daylight hours.
Uno lamp shades work with many styles of lamps. Their fitters don't require a harp to connect, and they're available in a variety of colors and styles. Use these versatile shades to revitalize your favorite lamps.