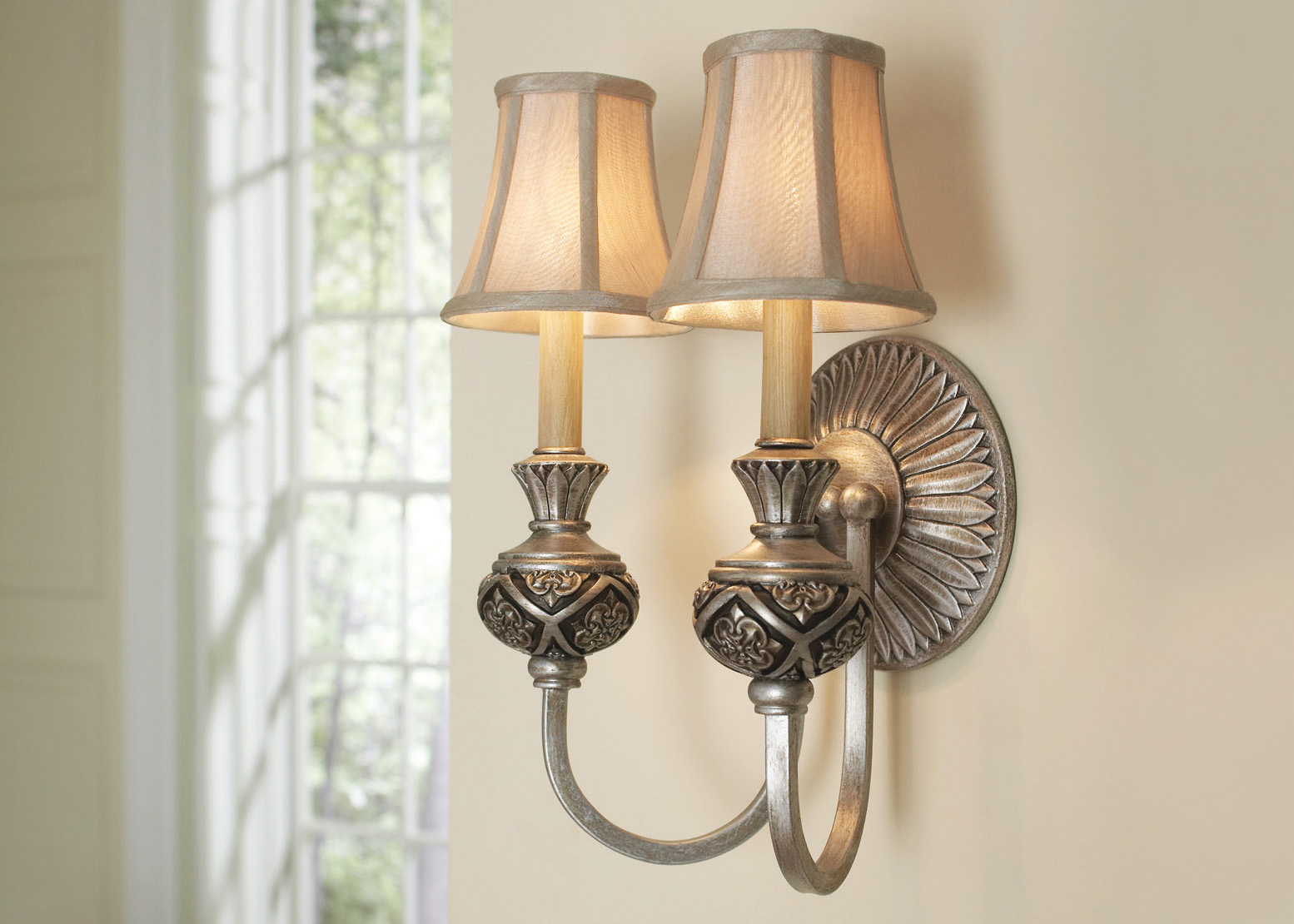 What is a clip on lamp shade?
What Is a Clip on Lamp Shade?
Modern clip-on lamp shades feature wire assemblies that slide down over the bulb. These assemblies attach directly to the shade and clip to the bulb for a secure fit.
Before Choosing a Shade
When choosing a clip-on lamp shade, it is important to know the size of the bulb. Clip ons are designed for specific bulb sizes and types. Verify whether you need a shade for a candelabra, standard medium or other size bulb to ensure a proper fit.
Consider the Space
Now that you know what a clip on lamp shade is, you're ready to consider your options. The lamp shade you choose should match the shape of the base for a cohesive look. Round bases pair well with round shades, while square options work with square and angular bases. For lamps with candlestick-style fixtures, nearly any shade shape is ideal. The shade should be around 40 percent of the lamp base height, and twice the width of the base for a balanced look.
The shade shape and color should also match the decor in the room. If the space has multiple round or square shapes, choosing similar shades will complement the decor.
Types of Clip-On Lamp Shades
Modern clip-on lamp shades typically fit night lights, candlestick chandeliers and some accent lamps with smaller bulbs. Within each type there may be differing clip-on sizes, so make sure the shade you choose matches the bulbs in the fixtures.
Clip-on shades are available in bell, conical, coolie, cylindrical and drum shapes. Hexagon and coolie styles offer a contemporary look. Consider bell shapes for an elegant Victorian-era accent in formal spaces. Hexagon options are ideal for rustic or country rooms, and empire styles match nearly any base and decor. Look for drum shades for modern spaces, and pair them with geometrically-shaped bases for a pleasing result.
Shade Styles
Modern clip on lamp shades range from the simple to those with interesting patterns and prints. Classic and traditional options feature pleats and scalloped edges so that the lamps become a part of the decor. Transitional shades combine simple, elegant designs with fun accents that add visual appeal.
Consider the Shade Material
Modern clip on lamp shades come in fabric and paper choices. For opaque shades that direct the light downwards, thick paper and silk are ideal. Sheer paper and fabric shades allow light to pass through, adding ambient lighting to the space.
Decorative Touches
Nearly every style of clip on shade is available with decorative touches such as beads, fringe, lace and piping. Lace and beaded edges add elegance and soften the look of any room. Piping and pleating provide modern and contemporary touches. Look for shades with intricate designs and appliques in your chosen decorating style and complete the look in any space.
Shades of Simplicity
Switching to modern clip-on lamp shades makes it simple to change the look of any room. Installation takes seconds and doesn't require any tools or know-how. You can also purchase kits that change Uno shadesto clip-ons to create the exact look you want for your home. Whether changing the color scheme or the overall decor, opting for different shapes, styles, colors or even glass shades provides a quick update that can transform the look of any space.