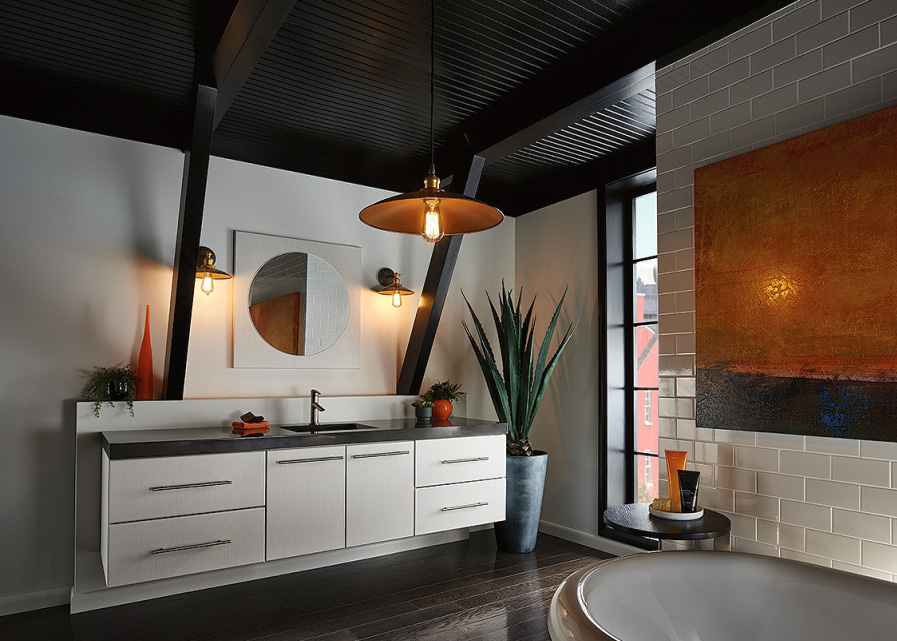 Is my light fixture dimmable?
Dimmers control the brightness of the light bulbs in your home. They work with many common fixtures, and you can use them to quickly enhance the ambiance of a room. Dimmed bulbs also conserve energy. There are a few important things to consider before you install a dimmer switch. While dimmers can reduce the intensity of a wide assortment of lamps and light fixtures, they require compatible light bulbs to function.
Is My Light Fixture Dimmable?
Most light fixtures will work with standard dimmer switches, including those with halogen and incandescent lamps. Determine whether your fixture uses line or low voltage. If you install line-voltage track and rail lights with incandescent bulbs, you can use dimmer switches to control their brightness. Just be sure to use a line-voltage dimmer as well. Line-voltage switches do not work with low voltage lighting fixtures.
There are two varieties of low-voltage dimmers. Some have a magnetic systems that dim lights, and others have electronic dimmers. When you want to dim the lights in your home, check voltage requirements first and then determine whether your fixtures require magnetic or electronic dimmer switches. LED fixtures, for instance, may work with standard dimmers, but some may need a specialized dimmer. Likewise, not all compact fluorescent (CFL) light fixtures can be dimmed. If you install dimmable CFL lights, you'll still need to check your dimmer to make sure it works with these types of bulbs. Universal dimmers are designed to be compatible with low voltage, LED, and CFL bulbs.
Common Types of Dimmable Fixtures
Nearly all fixtures with standard sockets can be dimmed using incandescent or halogen bulbs. Many people use standard dimmers and controls to adjust the brightness of chandelier lighting to set the mood in the dining room. Adding a dimmer control to ceiling and wall lights in the bedroom lets you control the brightness for reading or dressing. Dimmable LED track lighting fixtures provide brilliant accent illumination for hallways and accents. Dimmers can even be used with your outdoor lighting to enhance your evenings.
How to Control Your Dimmable Light Fixtures
You can set up your dimmer switches to work in a few different ways. If you want to dim lights from a single switch, you can use a single dimmer with everything you need. Multi-way setups offer more control points. You can dim the lights from one central point and control power to lights (but not their brightness) from other locations. With multiple dimmer switches, you can control brightness from several different spots. If you want to be able turn on your step lights from both upstairs and downstairs, you'll need to install regular switches at both locations. If you want to dim the lights from both locations, you'll need separate dimmers that support multi-location setups.
Specialized dimmer switches provide even more features than standard dimmers. These devices sometimes have tap screens that allow you to program preferred light levels. Once you set your desired brightness, you can tap the screen to automatically adjust the lights. While some dimmers have knobs, others use sliding switches to control intensity. Wireless remotes allow you to control your dimmers from anywhere nearby. You can even clip these remotes to the visor in your car, so you can control your dimmable lighting fixtures before you walk into your home.
If you have a standard light fixture, especially one designed to use an incandescent or fluorescent bulb, you should have no trouble finding a compatible dimmer switch. Whether you install low or line-voltage light fixtures, there are plenty of ways to use dimmers in your home.