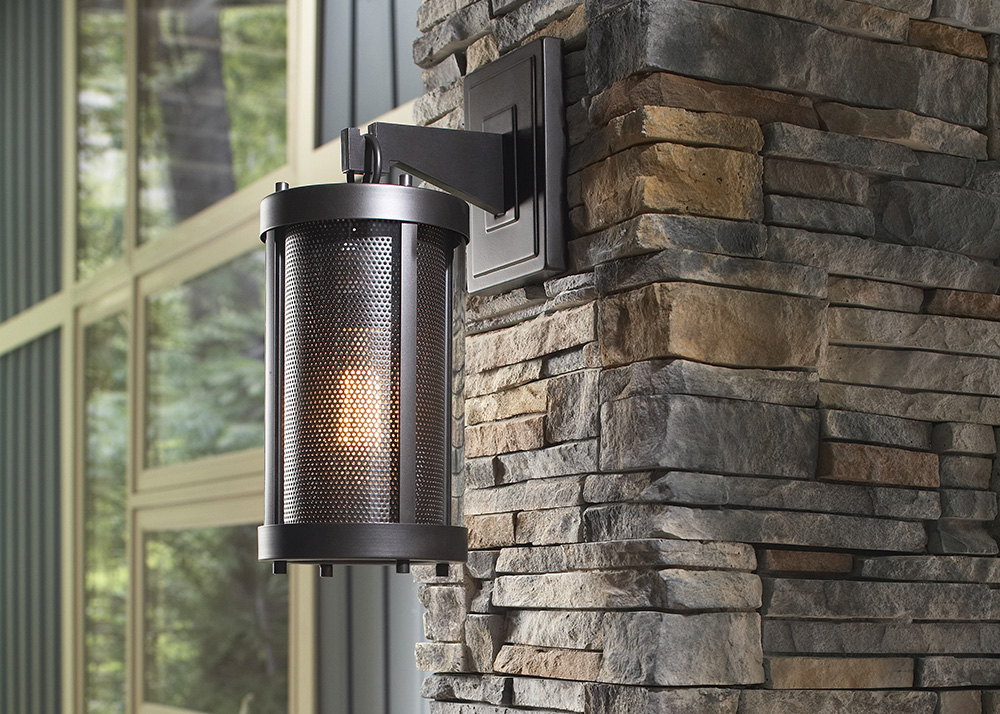 Damp vs wet location lighting
Expert Lighting Tips: Damp vs. Wet Location Lighting
If you noticed the terms "wet rated" or "damp rated" on your lighting fixtures, you may have wondered what differentiates these two ratings. The short answer is exposure. One handles direct exposure to water and the other doesn't. For a more complete understanding, it's important to learn what each rating means.
What Are Wet Rated Lights?
Wet-rated lighting fixtures are used in places with direct exposure to water. These locations include almost all outdoor lights, including landscape lighting such as path lights and ground wells. Fixtures rated for wet locations use waterproof seals to protect their internal components from moisture. This eliminates leaks and allows them to safely function in places where other fixtures would fail.
These lights are used everywhere outdoors. Common options include wet-location rated outdoor wall lights, such as those you'd use to illuminate patios and decks, and post lights, which light the path to your front and back doors. Wet-rated lights are used inside, too. Inside, they're most commonly found in showers. Not all the lights in your bathroom need wet or damp ratings. Only the shower itself, where water might directly splash up toward the fixture, needs a light that's rated for wet environments.
Some landscapes have outdoor hanging lights to illuminate areas, especially in places where people gather to relax. Because they come in direct contact with rain and snow, these lights also rely on wet-rated fixtures to protect themselves from moisture. Step lights have the same environmental requirements. If you install lights on the steps to your front door, you will need fixtures that stand up to rainwater and dew. You can use wet-location rated recessed lighting in many of these situations.
Party lights and ground-well lights also come in direct contact with water. That's why they need specialized fixtures to seal out moisture. In general, wet-rated fixtures work in most unprotected outdoor areas, and they're vital for any fixture that touches the ground.
What are Damp Rated Lights?
Damp-rated lights are used in places that have some contact with moisture, but not in areas with constant or direct exposure to water. These lights do not have the same full seals as lights made for wet environments, but they're used in many situations around the home. You can use damp-location rated recessed lights to illuminate the area directly outside your shower or inside mixed-use storage closets.
Light fixtures with damp ratings are also commonly used in covered patios and porches, where partial enclosures protect them from rain and snow. These include recessed lights above doorways and outdoor wall lights that illuminate wider areas. Many outdoor ceiling lights are rated for damp environments, as are deck lights and pendant lights. Deck lights require damp-rated fixtures only in cases where the lights already have some form of protection. Decks without overhangs or other coverings need wet-rated lights instead.
Lights with damp ratings come in many styles, including vintage, retro and industrial-style lighting, so you can create all sorts of looks around your home. For example, you may choose to install industrial-style bronze lighting in the covered area outside your front door. In this case, you'd need damp-rated fixtures to give your entryway the desired vintage look.
The Importance of Damp and Wet Location Lighting
The main reason to use damp and wet-rated light fixtures is safety. Lights depend on electrical currents for power, and water serves as a conductor. When it comes in contact with electricity, water can cause fires or electrocution. That's why it's important to prevent moisture from building up inside the electrical parts of a light fixture.
Using properly-rated fixtures also ensures the longevity of the bulb. A damp-rated light installed in a wet environment may not work for long. The same applies to dry-rated lights in damp environments. Use the rating system to sustain the performance of the lights around your home. Properly rated bulbs allow you to install landscape and patio lighting in areas where dry-rated lights would not work.
When you want to install lighting around gardens and leisure areas, it's important to use damp and wet-rated lights. These specific fixtures should suit the environment. Those in covered areas benefit from damp-rated fixtures, and those without covers, including those set directly against the ground, require wet ratings.
Your knowledge of wet and dry ratings will help you get the most value from your lights. These labels show you where you can install specific fixtures, so no moisture builds up inside. Make sure your fixtures are rated for the environments where you want to install them. There are plenty of modern, vintage and retro styles to choose from.